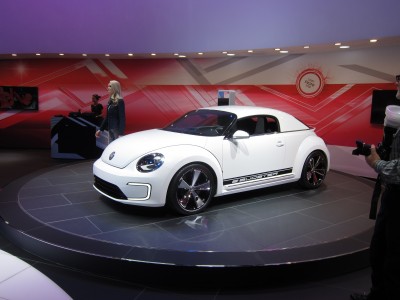 The 2012 North American International Auto Show — aka the Detroit Auto Show — is still going strong, and if you're fortunate enough to visit between now and closing time on Sunday, here are a few of the rides you ought to check out, courtesy of our editor, Nick Kurczewski. (FYI, scroll down for pics.)
Cadillac ATS
This is Cadillac's latest attempt at taking on the BMW 3-Series and Audi A4. We've been down this road before, except this time Caddy has done its homework. Refined styling doesn't break any new ground, though you could say the same about its German rivals. Turbocharged 4-cylinders and an optional V-6 with more than 300-hp could give the ATS all the right moves in this competitive market.
Dodge Dart
When is the last time a small Dodge earned its place on your shopping list? The Dart is based on the Alfa Romeo Giulietta – that's a good thing – and comes with a choice of two "Tigershark" 4-cylinders, along with a turbocharged MultiAir engine that should be the economy champ of the range. It looks great, the $15,995 starting price is spot-on, and the secret storage under the passenger seat is way cool.
VW E-Bugster
An electric-powered VW Beetle could have been seriously underwhelming. Lo and behold, the E-Bugster has a zero emission powertrain and a hint of retro Porsche 911 in its chopped and lowered lines. Electrics are coming to the Volkswagen range soon. Here's hoping the Bugster is too.
Ford Fusion
Placing an Aston Martin grille onto the front of a midsize Ford sedan turns out to be a very good idea. Aston's legal department might not be pleased, but judging from the buzz in Detroit it's hard not to argue that the Fusion wasn't the hit of the show.
Chevrolet Tru 140S Concept
With Honda and Toyota having lost the plot recently in terms of youth-oriented sport models, Chevrolet has a great opportunity with the Tru 140S Concept. Edgy and futuristic, with the right engine (probably a turbo 4-cylinder) this car could be awesome. Now Chevy has to simply build it – and mothball the horrid Code 130R also shown in Detroit.
Pleasant Surprise – Acura ILX Concept
The new Honda Civic has been totally underwhelming. So expectations were pretty low when news came that Acura was going to build a small sedan based off the Civic. But to my surprise, the ILX Concept is a slick little 4-door that could help Acura regain some swagger. Too bad the door handles are too big, and look like they're upside down. It's not NSX Concept, yet the ILX is an overdue move in the right direction for the brand.
Ugly Duckling – Lexus LF-LC
Disclaimer: I actually liked the Lexus LF-LC. Unfortunately for Lexus, I seemed one of very few in Detroit who appreciated this big bruiser of a coupe. The details are exaggerated, especially the mammoth grille. But I like to see Lexus take some chances and, with a few refinements, the LF-LC could become the brand's halo sports coupe. I'm (fairly) convinced. Now Lexus needs to work on everyone else.