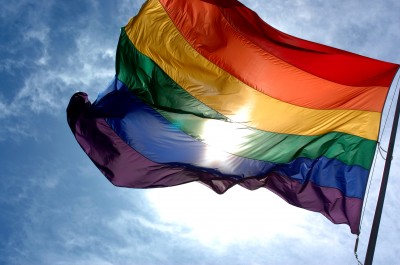 UPDATED: Joe LaMuraglia, General Motors' LGBT Liaison for Communications (and the founder of Gaywheels.com), wrote in with a couple of very important clarifications. See the update below.
The Human Rights Campaign has released its 2012 Corporate Equality Index, which ranks over 1,000 U.S. companies according to their LGBT-friendliness. Among the 190 businesses that scored a perfect 100 on the Index, we're especially pleased to find Chrysler, Ford, and Toyota.
To assign points to companies, the HRC looks at nine criteria across five distinct areas. As per page 42 of the document, those criteria and their respective point values are:
1a Prohibits Discrimination Based on Sexual Orientation (15 points)
1b Prohibits Discrimination Based on Gender Identity or Expression (15 points)
2a Offers Partner Health/Medical Insurance (15 points)
2b Has Parity Across Other "Soft" Benefits for Partners (10 points)
(half credit for parity across some, but not all benefits)
2c Offers Transgender-Inclusive Health Insurance Coverage (10 points)
3a Firm-wide Organizational Competency Programs (10 points)
3b Has Employer-Supported Employee Resource Group OR Firm-Wide Diversity Council (10 points)
Would Support ERG if Employees Express Interest (half credit)
4 Positively Engages the External LGBT Community (15 points)
(partial credit of 5 points given for less than 3 efforts)
5 Responsible Citizenship Employers will have 25 points deducted from their score for a large-scale official or public anti-LGBT blemish on their recent records (-25 points)
Chrysler, Ford, and Toyota aced the study, scoring well where it counts and dodging the pitfalls of #5 (unlike Target did in 2010). Congrats to all three.
Honorable mention goes to three other automakers:
Volkswagen (90), which is just a few organizational-competency programs from a perfect 100;
Subaru (85), which still needs to add transgender-friendly health coverage and benefits like bereavement leave for domestic partners; and,
General Motors (85), which lacks health and medical coverage for the partners of LGBT workers*.
Less honorable mention goes to Nissan (30), which instituted a basic non-discrimination policy (that doesn't cover gender expression) and offers health/medical coverage to LGBT workers and their partners. You'd think the creators of the forward-looking Leaf electric car might do a little more for the LGBT community. After all, we do love to set trends.
The HRC 2012 Index vs. Gaywheels' list of gay-friendly automakers
It's worth pointing out that the HRC's Corporate Equality Index doesn't perfectly align with our own list of gay-friendly automakers. The HRC looks only at companies with large U.S. workforces, while we examine automakers wherever they do business. That lets us include many companies that the HRC skips over, including Aston Martin, Volvo and many in between.
On the other hand, the HRC's method of evaluation is considerably more rigorous than our own. Gaywheels' primary criteria for including automakers on its gay-friendly list is whether or not they have non-discrimination policies in place. The HRC goes much deeper in its analysis.
We're hoping to update our gay-friendly list soon, courtesy of some face-to-face discussions with automakers at next week's 2012 Detroit Auto Show. If you have questions that you'd like us to ask, please leave them in the comments below, or send them to richard@gaywheels.com. (Nick's going to Detroit, too, but for now, I'll keep track of your questions.) We look forward to hearing from you!
In the meantime, you can download the HRC's 2012 Corporate Equality Index as a PDF or review it online by clicking here.
* UPDATE, via Joe LaMuraglia, LGBT Liaison for Communications at General Motors: "GM absolutely offers health and medical insurance for same-sex domestic partners and was among the first automakers to do so in 2000." If your claims have been unjustly denied by your insurance company, you may want to speak with a lawyer to find out what your options are; often people whose claims are denied go on without receiving medical treatment so it may be wise to see what you can do about this. "We did drop from 100 to 85 this year on the HRC CEI, and it seems the reason is that HRC may have changed their criteria for a perfect score. GM currently does not offer health and medical insurance for dependents of same-sex partners who are not tax-dependent. So, for example, if you had a child from a previous marriage and your ex has listed that child as a dependent on their taxes, then they are not currently eligible for health and medical insurance coverage under the current program. GM is currently reviewing this policy, and while it has not been changed as of today, it is under consideration."