Cars, trucks, SUVS: they take us to work, school, the grocery store, and everywhere else we need to go. Most of us depend on them for our independence and mobility. Unfortunately, the automotive world isn't always a comfortable place for GLBT shoppers. Showrooms and garages are known more for macho swagger and technical jargon than for welcoming gay men — much less lesbians or transsexuals.
Although that situation is beginning to change, the auto industry still has a long way to go. That's why Gaywheels.com launched in 2005, with the goal of creating a place for GLBT consumers to learn more about new cars, the auto sector, and related topics. Over the years, we've tried to offer range of reviews, advice, personal profiles, and even travel suggestions. As the auto world evolves and diversifies, we'll continue doing the same to meet our readers' needs.
Some of our current Gaywheels.com team:
Richard Read has led an eclectic life, and he's got the resume to prove it. Over the years, he's written about cars, film, videogames, pop culture, travel, and other topics for Gawker, Fodors, MetBlogs, High Gear Media, GoNOLA, and many points in-between, as well as decidedly not-safe-for-work sites like Lurid Digs and Nightcharm. He's the current owner and editor-in-chief of Gaywheels.com. Richard lives with his husband, his boyfriend, and four dogs in New Orleans, which is just as wonderful as everyone says. Follow him on Facebook and Twitter, visit his personal blog and Instagram, or send an email [email protected].

Casey Williams' interest in cars started around age three, when he could identify the brand of almost every model. With a father and grandfather working at GM, cars were in the blood. The first car he ever "drove" was his parents' Model T. Although he wanted to be a car designer, he ended up in engineering, then business, school at General Motors Institute, where he joined the newspaper staff and started writing auto stories. He always had a car magazine or two in his book bag – a habit that still gets him in trouble with his partner when he reads them over dinner at a fancy restaurant. Casey contributes to Metrosource Magazine, The Dallas Voice, and several mainstream publications. Earning an MBA and working as a lean manufacturing manager gives him a unique perspective of the auto industry. His personal wheels range from an '89 Corvette to a '95 Mercedes and '09 Smart ForTwo.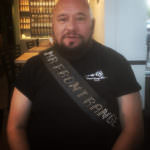 Sam Gomez started reviewing cars in 1994 amid hesitancy from automakers about car reviews appearing in gay publications. As Sam tells it, a major manufacturer said "no" to previous requests for cars (even though they enjoyed being in publications for Latinos, African-Americans, women, etc.) until a woman had been promoted to a key public relations position (still rare in the 1990s). She agreed to loan cars to Sam, and more than 20 years later, LGBTs are no longer met with hesitancy but are instead a highly sought audience for information on new cars. Sam has always been out and respected, his work having appeared in over two-dozen print publications and websites, including Advocate, Denver Post, and Windy City Times). His work has also been syndicated by some of the most-viewed websites on the internet. For Sam, writing for Gaywheels.com allows him the opportunity to combine his knowledge of cars and the LGBT community in an important way. "When researching a car, people either start at Gaywheels.com or end here," Sam says. "This allows our community to confirm that either they are on the right individual track or way off it." He is a U.S. Army veteran of Desert Storm (1991) and loves LGBT history, much of which is still untold (and being written every day, including right here).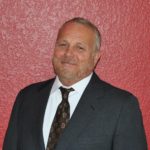 Dave Bear understands gadgets — and technology.  A computer professional by day, he knows hardware and software, and loves hopping in a new car to push all the buttons.  As a boy growing up in Southern California, he was always finding ways to go faster, from making garage go-karts and souping-up mopeds, to dropping a long-block into a Chevy pickup or going off-road racing with the American Motorcyclist Association District 37.  His love of cars and the automotive industry goes back to visits with his father to the LA Auto Show, George Barris Studios and the Peterson Automotive Museum. As a younger man, he also worked for Dollar and Avis Rentals and has driven hundreds of vehicles. His day job includes technical writing, and that skill will serve him well when reviewing new cars, since nowadays people want to know about the technology even before they learn about mileage and savings.
Other esteemed contributors, past and present: