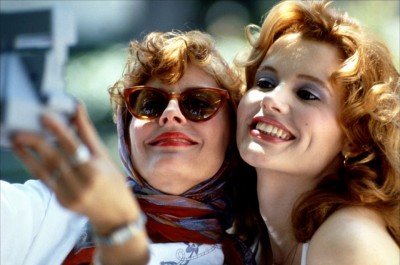 Like most straight couples, you and your partner should be covered on the same auto insurance policy.
That makes good business sense for both you and the insurance company. You save money, they get more business, and, best of all, the economy continues to grow. You can find these insurance policies compared online. Even better, people write reviews about them, for example, this gabi insurance review. It is vital to find a policy that works for the both of you and not just opt for the cheapest or easiest. Actually research what is covered and whether this is what you might need.
Does your current auto insurer allow your partner to be covered on your policy? The best thing to do is simply ask your provider, or look to one like State Farm that may be able to do this for you. Most insurance companies have some provision for coverage of domestic partners, however defined. Rarely do they ask for proof of a relationship, like a certificate or proof of joint checking account. Sometimes it's a hassle, sometimes it takes just one phone call. Such a move really could save hundreds of dollars a year on car insurance.
USAA, the insurer to military personnel and their families, has been allowing domestic partners to be covered on auto insurance policies for years. There is no formal process for determining who qualifies and who doesn't, but as long as you and your partner have the same home address, and, specifically, you are only claiming one partner, the offer should be extended to you when you ask for it. This can be particularly cost-effective if your partner is not a model driver. [Note: see the comments below for some disturbing allegations about USAA coverage.]
The one company that has really gone out of its way to attract same-sex couples is esurance.com, which is now a division of Allstate. Look online and you'll see them almost begging same-sex couples to come get a free quote. That's because they realize that, above all else, there is money to be made in insuring as many drivers as possible. Almost all states require drivers to carry insurance, and if a company can bring on your partner, that's money that's not going to a competitor.
There are a few things, however, to keep in mind.
Normally, no questions are asked if you and your partner share the same home address. Rates are determined by, among other things, ZIP code (which is discriminatory but legal), and if you both have the same ZIP code, it's easier for the agent to determine a rate. Even if you don't live in the same household, you should still ask if you can add your partner. The agent may say yes, but make sure you get a solid quote and then compare it to what two individual policies would cost. You may not save any money by combining policies, due to differing ZIP codes — and you may even wind up paying more.
If you are legally married or have some sort of proof of relationship status, keep it on hand and be sure to provide it if necessary. But again, always get a quote and always compare prices. Even esurance.com cannot guarantee you a better rate. Generally, however, when you combine policies, like auto and home, under one policy holder, you can save at least 5%. Putting a partner on your insurance is usually offered to opposite-sex couples as well.
Perhaps a better way to explain this potential benefit for domestic partners is to say that it's likely available, even though it may not be advertised. Much like anything else in life, the only stupid question is the question that isn't asked. This is one question you should definitely ask, because the answer is probably "yes".