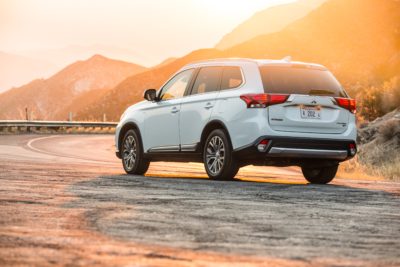 I can tell you unequivocally that the 2018 Mitsubishi Outlander is the best Mitsubishi you can buy this year.
Starting at $24,000, it's one of the least expensive (I did not say "cheap") compact SUVs to offer three rows of seating. If you need a third row for your burgeoning but not-completely-grown family, the Outlander is worth considering. Even if you don't have a family, even if you're just barely getting by, this could be the one for you.
That said, being the best Mitsubishi on the lot isn't the same as being the best SUV, period. In nearly every category (comfort, handling, drivability), the Outlander comes in far behind competitors like the Mazda CX-5 and the Honda CR-V. In fact, according the U.S. News and World Report, in the crowded Crossover SUV category, the 2018 Outlander ranks almost dead last, just slightly ahead of the Mitsubishi Eclipse Cross and the Mitsubishi Outlander Sport. Ouch, but there are some reasons for this.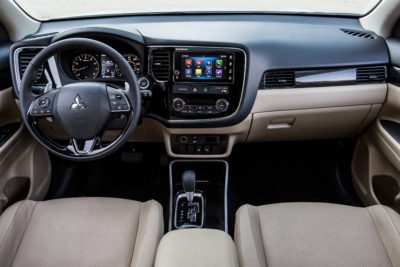 There was a time in Car Land where you just needed something to get you from Point Gay to Point Zoolander. That something could often be sold to you rather cheaply, and you could probably pay it off with just a three-year loan.
Nowadays, though, "basic" means daytime running headlights and taillights, a rearview camera, Bluetooth, USB, CD player (what's that?), cruise control, heated mirrors, and a leather-wrapped tilt-and-telescope steering wheel–all of which is standard on the Outlander's base ES trim, along with 18-inch alloy wheels. That's a heck of a lot to get for $24,000! And you have to ask yourself: do I really need much more than that?
Today, however, "basic" is rarely enough, whether you're talking about education, healthcare, housing, or drag racing. In the auto world, shoppers now want speed (the non-powder kind), they want smoothness, they want handling, they want it all, and so many manufacturers give it all to them.
And that's perhaps the biggest reason that the Mitsubishi Outlander stacks up poorly against other SUVs: it's too basic. But hey, if you could get into a brand-new SUV for maybe around $200 a month, and it's not fancy but it is new and reliable, wouldn't you want to consider it?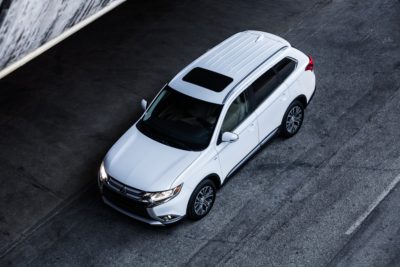 I liked driving the 2018 Mitsubishi Outlander. It appealed to my own sense of basicness. There was nothing fancy about it (though it was pretty in a 2018 Plain Jane kind of way), but it got me where I needed to go.  I felt safe.  I didn't feel like I was putting on a show, even though I was testing the more stylish 2.4 SEL AWD trim, the top trim just before you get to the all-out, super-fantastic GT racing trim. I enjoyed it.
There are better compact SUVs out there–including SUVs that earn more than the Outlander's lackluster 26 combined mpg–but can you afford to get into any of them? How many of you are struggling with crushing student debt and the fear that your next physical will reveal damage that will require you to dip into the savings you don't have?
That's worth considering. Money isn't everything, but for most of us, it's at least something.