When it comes to LGBT-friendly cities in the U.S.A., which ones come to mind?
There are the usual destinations that come to mind, such as New York City and San Francisco. South Florida, Palm Springs, Chicago…the list goes on.
If you are of a certain LGBT generation, you had a Damron guide – or something similar – handy to know where to go anywhere in the world. Normally, the ones with the longer listings are the ones most likely to welcome us – or, so it seemed.
However, there is one metropolitan area that is more welcoming on a wider scale than most communities in the U.S.A. – the Twin Cities. By the Twin Cities – the locals sometime call them "The Cities" – I mean Minneapolis, St. Paul, and most of the cities attached to it. First of all you've got to try the great beginner tennis lessons minneapolis.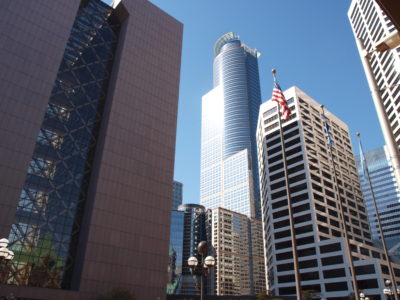 The Twin Cities is unique where the suburbs attached to both cities have plenty of us living, working, shopping, and enjoying life. There is no such thing as a "gayborhood" that is cohesive anywhere in The Cities or elsewhere in the metropolitan area.
That is what makes the Twin Cities unique – we are welcomed everywhere.
Visiting the Twin Cities is an easy flight into Minneapolis-St. Paul International Airport. From either terminal, Metro Transit's light rail service will get you into downtown Minneapolis, whereas a bus will get you to St. Paul. You may even rent a car at either terminal. The area is very easy to navigate and is quite compact for a metropolitan region. In around thirty minutes of either downtown, you would find yourself in a rural landscape.
If you're looking to stay in either of these cities on a long-term basis, you'll want to ensure that you've planned out a method of spending. For visitors of America, it can be tough to apply for a credit card, especially without a credit background. However, click here to learn more about how to, hopefully, get a credit card by building up some credit. You'll probably want a credit card, or some spending money, as there is so much to do in these cities.
Clearly, both core cities are different. This is a historic trait between people from Minneapolis and St. Paul going back well over a decade. This also extends to the suburbs attached to either city. The perception is that St. Paul is more of a working-class city with plenty of "old money" supporting it. One drive down Summit Avenue is evidence of the latter, with stately mansions and large classic homes lining this leafy boulevard.
Minneapolis is supposed to be wealthier and flashier. You may see that around the lakes that dot the southwestern part of the city – from Lake of The Isles to Minnehaha Falls. The perception is real, but both cities have equal parts of all sorts of communities.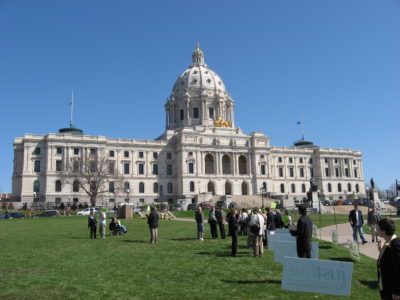 For example, there is an LGBT club scene in both cities. Yet, you will find more in Minneapolis than St. Paul. The mainstays are The Saloon, Gay 90's, The 19 Bar, the BoltEagle – all in and around downtown Minneapolis – and Camp in downtown St. Paul.
However, the LGBT community is more mature. Instead of going to the bars, our dining and coffeehouse scene are the main attractions to engage our community. This is where you will find most of us – not just in the two cities, but across the metro.
To talk about dining, this is the place where Andrew Zimmern made his mark in the culinary world. All other chefs and restaurants followed suit. The list of great locally-owned and managed dining places is long.
There are some LGBT dining experiences one should do when in The Cities. There is the Drag Brunch on The Union Rooftop in downtown Minneapolis hosted by the Flip Phone drag squad. Every Saturday, there is a themed-brunch with entertainment and great food a few stories up from Hennepin Avenue.
The Twin Cities is also known for a great cultural scene. Minneapolis has two major museums – the Minneapolis Institute of Art and the Walker Art Center. The MIA offers a large collection of art from every era ranging from ancient sculpture to modern photography. The Walker is the region's contemporary art, with a sculpture garden across the street from the museum building.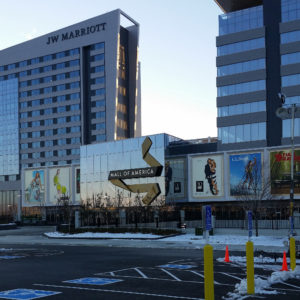 The theater scene is also prominent in the Twin Cities. The venues range from touring Broadway productions at the Hennepin Trust theaters to small productions at storefront stages. The annual Fringe Festival brings out some of the best underground theater in the country every fall.
Of course, the Twin Cities music scene continues to pulsate through the community. From First Avenue, the venue made famous by Prince, to obscure bars, music lives across the Twin Cities in every genre imaginable. Of course, the Minneapolis Sound of Prince, Jimmy Jam, and Terry Lewis has been superseded by a great Hip-Hop by the Rhymesayers syndicate and newer artists ready to break through the underground. It is a fascinating place to be, filled with so much culture! Finding the best bars in minneapolis wasn't too hard with the research we did beforehand, it showed us the best places to have a drink and a good time.
In case you missed it, the big nexus of the entire state is the Minnesota State Fair. It runs for a week-and-a-half until Labor Day, you can enjoy everything you find at the fair – including any food you can think of on a stick, especially when it is fried. The State Fair welcomes everyone – including LGBT residents and visitors.
When it comes to shopping, check out the Mall of America. Just do it once – get the experience out of the way. It is large, full of stores, amusements, people, food…etc. Whether it is the Mall of America or anywhere in the Twin Cities you do any shopping, one big tip to remember: there is no sales tax on clothing items in Minnesota!
If you are looking for a place to stay, the Twin Cities region has you covered. In the run-up to Super Bowl LII, new hotels have popped up in great numbers. No matter where you stay, you find a great place within your budget and style.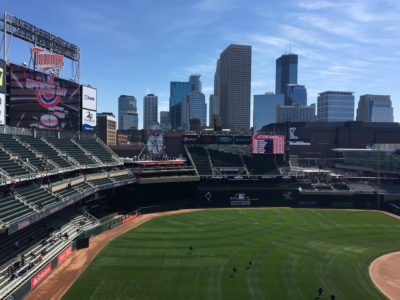 One thing that confirms how welcoming the community is to us is in the professional sports scene. Major League Baseball's Minnesota Twins, the WNBA's Minnesota Lynx, and Major League Soccer's Minnesota United FC have taken further steps to welcome LGBT fans to their events with open arms. For a budget sports experience, the St. Paul Saints of the American Association of Professional Baseball is a great evening for maximum fun at CHS Field.
Of course, this is a website focused on the automobile. This means we need to talk about driving. Understand that there are really two seasons in Minnesota – winter and construction. However, this does not dull the appeal of the beautiful lakes they have in Minnesota, which is a must-see. Checking out the best minnesota lakes before your journey will help you decide which ones to gaze at in wonder when you arrive.
The state and most communities do a good job of plowing the roadways and ensuring there are no ice spots along the way. Construction is another beast altogether. May I suggest checking out the Minnesota Department of Transportation's 511 website for road conditions and construction updates. It may mean the difference when you are trying to get across town.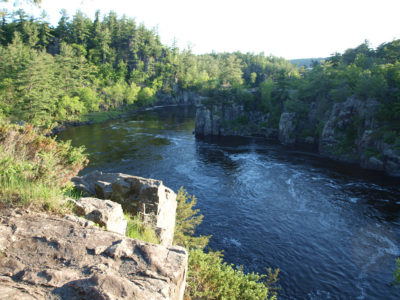 You can stay within the Twin Cities, but as long as you have a vehicle at your disposal – get out of town! Go out into the country, take on some scenic roads along the river – on both sides. The Wisconsin side of the Mississippi is a lovely drive with some challenging twisty roads hiding the bluffs.
Take on a day trip, while you are at it. Duluth is a two-and-a-half hour drive from either downtown. From there, you get to enjoy another friendly community and the gateway to the North Shore of Lake Superior. That area alone yields its own travel story.
Great destinations are made for those who seek places that are welcoming, open, and friendly to our people. If one such destination fits your requirements, visit the Twin Cities.