A quick look at the Monroney sticker for the 2018 Kia Niro and the number 105 in big black bold letters jumps out at you.
That's the MPGs (miles per gallon) that fueleconomy.gov has determined you can get from this year's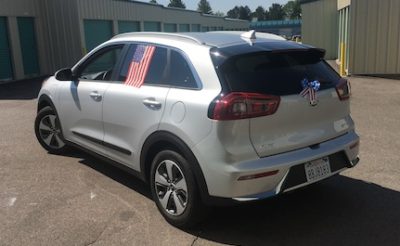 Kia Niro if you use a combination of gas and electric power.  The other big number of equal size, right by its side, is 46. That's the MPG you get if you use just gasoline only.  No matter how you slice it, those are very impressive numbers. (Too bad Kia can't be equally impressive when it comes to workplace protections for its LGBQT employees.)
If you do a bit of internet research, you will find that these year's Niro officially offers 52 city / 49 highway when it comes to mileage, at least in published materials. Starting at $23,340, it's an affordable smallish crossover/SUV/hybrid/hatchback/insert name here. The beauty of a car like the Niro is that it really does become whatever you desire it to be, provided you and your loved ones aren't too full-figured. This year's Niro hasn't really changed much from last year. Trims have been added and more safety features are optional, but you still have to pay extra for all those niceties.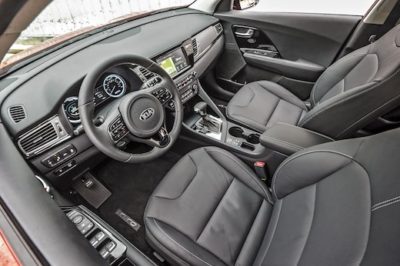 This is a car that really is just right for your inner-city BLT-GQ lifestyle, assuming you need and can afford a car.  Maneuverability is great because it is small enough to get you in and out of tight spaces and situations that were not necessarily created by you. Should you need to load up as much theater or political stuff as possible in the Niro, that can be done with ease. Need to squeeze in the new kids on the block? Pile 'em in and don't worry if they spill their drinks or spill their guts.  The Niro really can handle it all so long as you can handle it all.  What's not to like about a little fella like that?
Well, as with anything that has a lot going for it, there are some downsides to consider. Crossover buyers like to have All Wheel Drive.  Not sure why, but they do, and the Niro does not have any trims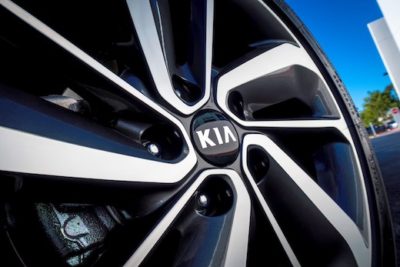 which offer that. Other reviewers feel the Niro is not as "athletic" as other cars in similar classes. And while $23,340 is a good starting price, there are rivals that are cheaper.
Not sure why in this day and age Kia is still the sole holdout when it comes to protections for its LGBTQ employees. Something like that would be important for me to consider when choosing a car.  Just sayin'….
If you are interested in this genre, some other cars to consider would be the Niro's prettier, more talented baby cousin, the Hyundai Kona, a brand-new car that I really, really love. Also be sure to research the Mazda CX-3 and the Honda HR-V.  This is a crowded field, so don't judge a car just by its impressive fuel economy numbers.
Yeah, that sounded weird to me too…..
Photos courtesy of Dave Bear