What if we told you that a new kind of pride celebration will be happening in a suburb of Chicago? One that fits within the framework of what we are dealing with during this health crisis.
Whilst we've all got used to the idea of staying at home, you might have been thinking about celebrating pride virtually. Maybe you're going to Zoom your mates, wave little pride flags and have a good catch-up. Or, maybe you're lucky enough to have a supportive family and you want to buy kava online so that you can all have a wild celebration in your own kitchen. Despite the pandemic, there are still ways to come together and be proud.
Last year, the Chicago area saw a growth in pride celebrations in their suburbs. While the larger celebration is still held the final weekend of June on Halsted Street in Boystown, there are many LGBT citizens that live well beyond Chicago's city limits that would rather enjoy pride not far from their backyard.
In recent years, the communities of Aurora, Buffalo Grove. Naperville, Elgin, Skokie, Evanston and Oak Park have held pride celebrations. While Evanston, Oak Park, and Skokie can be reached by the Chicago Transit Authority's "L" system, others require some trekking either on the expressway or on suburban commuter trains to these locations.
Last year, a pride celebration took place in Buffalo Grove, a community north west of Chicago's Loop. On June 2, 2019, 2000-plus people representing 80-plus groups marched on the streets of this village located on the border of Cook and Lake counties. It was because of the idea of an out teenage GLBT woman and her parents to bring the celebration once reserved for the crowds in Chicago's Lakeview/Boystown neighborhood.
This year, a lot of Pride celebrations around the world scheduled in May and June are either postponing or cancelling their events all due to the COVID-19 outbreak. For the sake of safety and of government-imposed orders to stay safe at home, it was seen as a risk to have thousands of people in close quarters as this virus can spread quickly by touch and other means.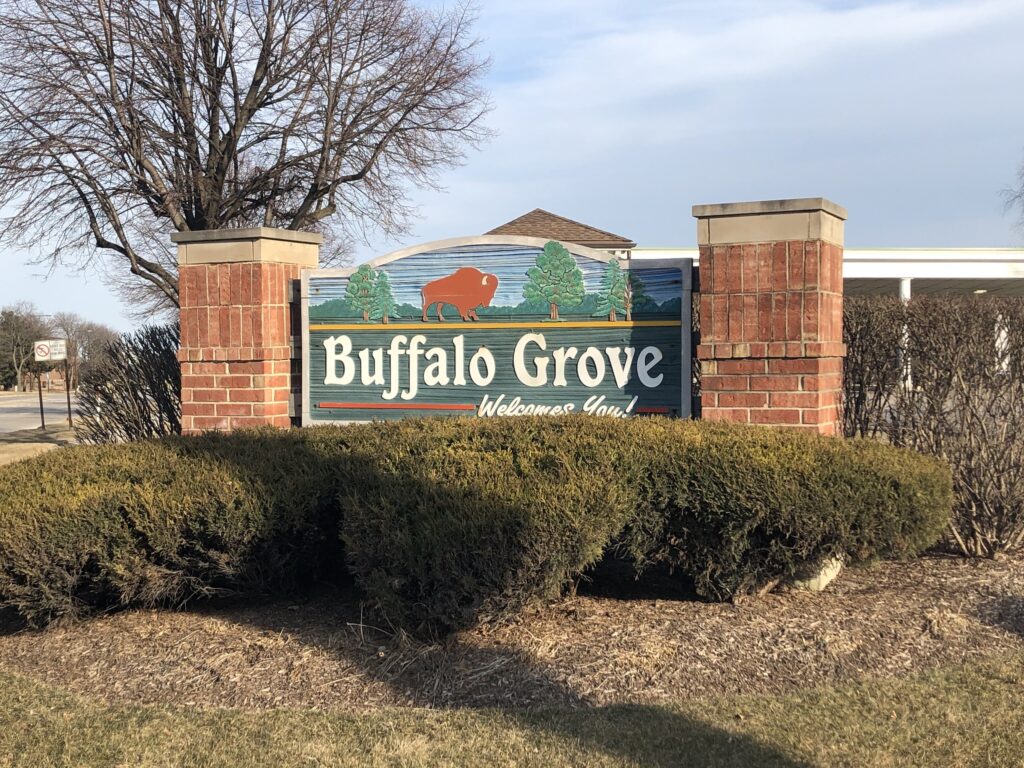 However, the organizers of Buffalo Grove Pride came up with a great solution. Instead of a traditional parade through the village with floats and marching contingents, they will do a car parade instead. This will be done on the same date as their scheduled pride celebration on June 7.
The idea of a car parade has been happening recently where car enthusiasts have organized birthday parades for children in front of their homes. The idea is simple: a local resident can decorate their home to show their pride, they contact the Pride committee, and they'll note to have participating automobiles drive by the decorated homes in a parade to show their pride.
This not only meets the guidelines of social/physical distancing, but it fulfills a need for a community looking to show their LGBT pride – right in the suburbs of Chicago!
Buffalo Grove Pride got its start when a young woman, Molly Pinta, was inspired by another suburban pride celebration that she attended with her parents in the far west community of Aurora on the Fox River outside of Chicago. They had their first pride celebration the year before in 2018.
But, it takes a different approach to instill LGBT pride in a community, such as Buffalo Grove. Carolyn Pinta, Molly's mother and founder of The Pinta Project, explains that "[e]verything that we do [in Buffalo Grove] is family-friendly, so we are targeting families from birth up. I do still feel that the city is a special experience for [LGBT] folk; Boystown, etc, but feel that with creating this online community, hundreds of people in the burbs have been able to connect with each other and to know who is a part of the community, allowing for new friendships to form. We have now hosted two Drag Queen Story Hours, which tends to be a city thing."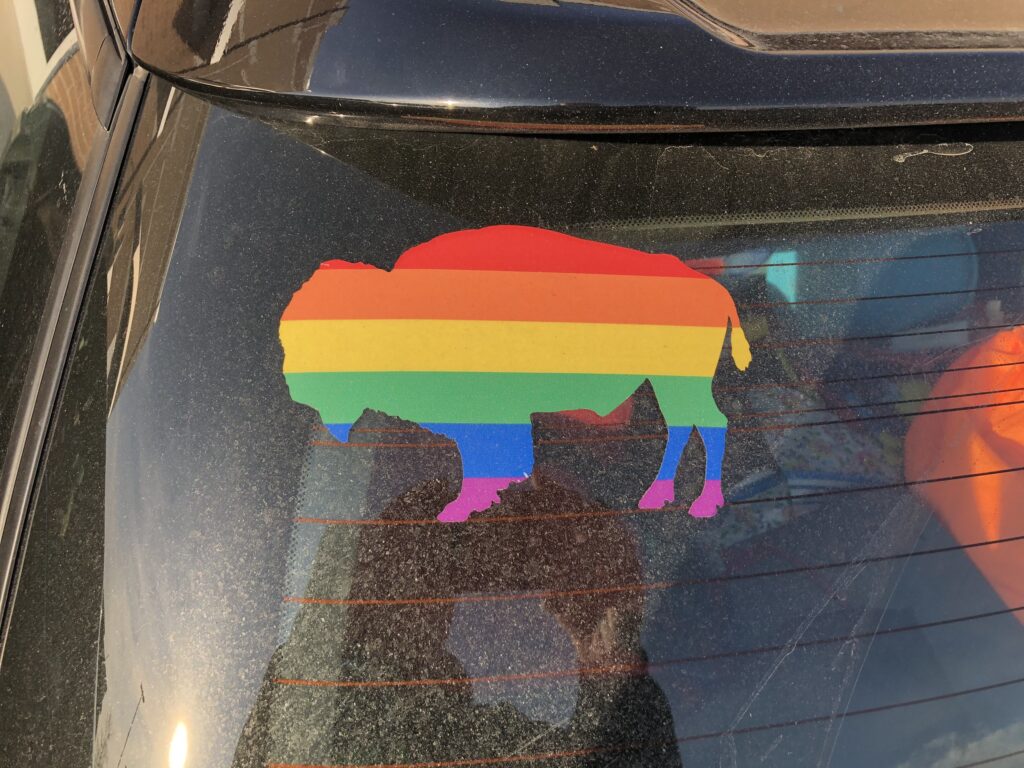 "We hope to see more and more happening out this way," said Pinta.
The idea of taking an event that would attract thousands to the village of Buffalo Grove and turning it into something that meets the guidelines set forth by the government is very innovative. If you're a smaller community and think this is a great idea – there are plenty of LGBT and allied folks with cars ready to parade by your home.