…And with mileage of 25 city / 33 highway, this maybe is just what your pandemic strapped budget is demanding.
The CX-30 is, for all intents and purposes, the Mazda 3, only an SUV, kinda sorta, and a smidge bigger than its baby sister, the CX-3. It is considered a subcompact SUV. Reminds of the 1960s when they said that computers would be so small they could fit in the palm of your hand; they didn't just tell us that almost everything else would as well.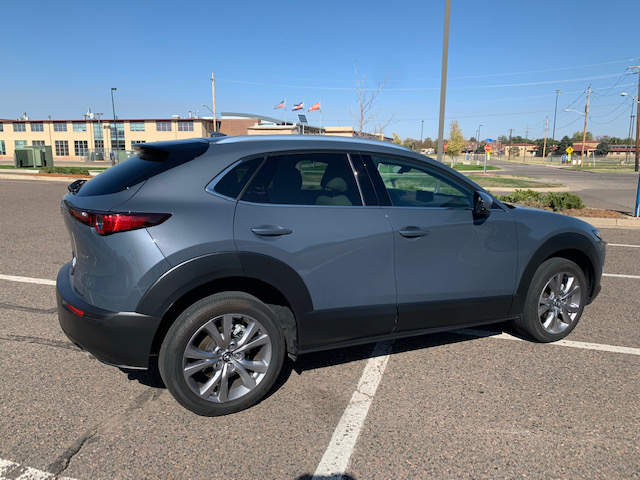 Consistently, the CX-30 comes out on top as one of the best and most reliable cars to drive off the lot for people on a budget or people who live in the city, don't have a designated parking space and just need to survive. Let's be honest, that may just be you or someone you love. If you can afford new, now is the time to see if any of these 2020s can still be found online or on a dealer lot.
The beauty of this year's CX-30, and I do mean beauty, is that there is a whole lotta luxury inside, something rare for any car at this basic level. Nothing feels like plastic or refurbished. Everything has a nice touch to it. You feel as though perhaps, by accident, they gave you an upgrade. I say "you go, girl."
Driving was actually better than I expected for a car in this category. At this basic level, one would expect some tightness and some hiccups. I really did not find any of that with the CX-30. The drive was actually quite refined, which was impressive.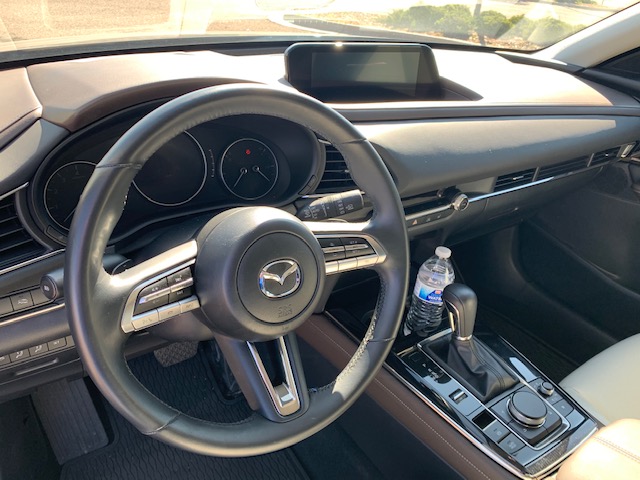 (Note: If you have dependents or big dogs, you may want to look at the CX-5 or the bigger SUVs that Mazda has to offer.)
More and more, all manufacturers are including whiz bang safety features as standard at the base level, and Mazda is on board with this. Lane-keep assist and forward collision warning are now standard as well as other important safety features.
Unfortunately, if you want items like Apple CarPlay, Bose Audio, full leather seating or power liftgate, you will have to go up the food chain.
Front-Wheel Drive is standard on the base trims, but for a few thousand more, you can get All-Wheel Drive, and depending on where you live (What? Climate Change is real?) you may want to consider getting AWD.
Also of consideration is the fact that as with any subcompact SUV, interior space, while considerable, is still at a premium. For those of you who have, shall we say, largess, please take that into consideration. More importantly, should we be making many, many large purchases at big box stores every weekend, this car may not 'foot the bill'. Just sayin'.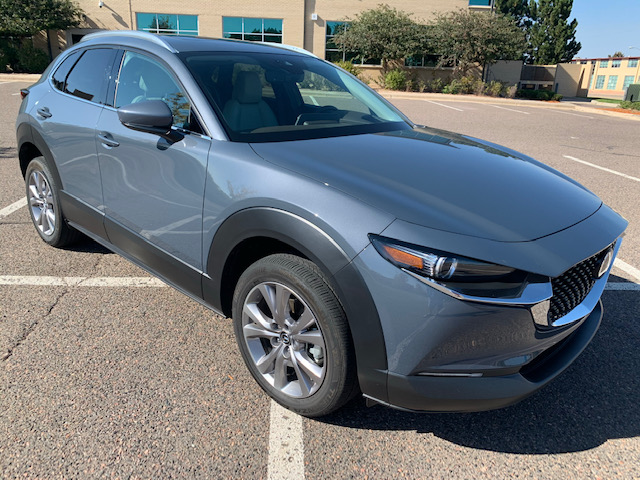 It is still more two months until January 20, 2021, and for most of us, that will seem like an eternity. So much can happen between now and then. Please hang in there. Try and get a good deal on a remaining 2020 model.
And be sure to breathe deep. I don't think anything can happen to screw this up.
I hope. Fingers crossed.