A half-century later, the Toyota Corolla is still a very affordable car worth a look for meeting your basic day-to-day needs when buying used is an option you'd rather not take.
Listed base price is currently $20,025 US, but as we all know by now, the current car market is anything but normal. The main culprit is computer chips, but honestly, the shortages are more extreme that that. Who knows when (or if) everything will get back to normal.
That said, here is hoping your life will get back to normal soon.  If you are thinking about getting a new car but don't want to gamble away the money you have on anything remotely dicey, the 2021 Toyota Corolla would be safe bet.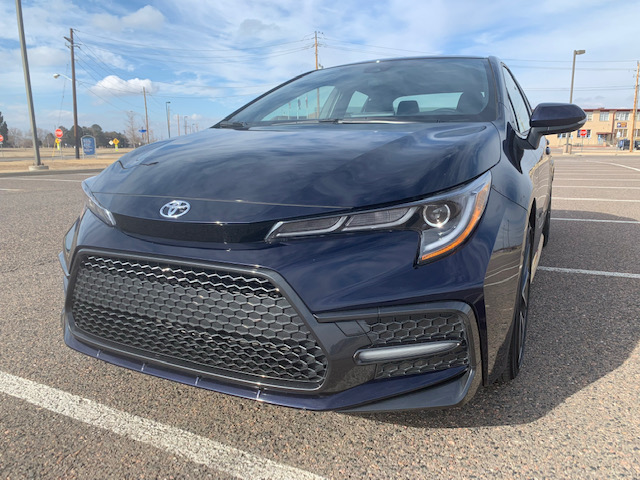 Nothing flashy here, especially on the base trims. 15-inch wheels and a four-cylinder engine offering 139 horses. But you do get power doors, a seven-inch touchscreen and Apple CarPlay and Android Auto, all on the base L trim. Plus, you get lane departure warning, forward collision warning and adaptive cruise control, all standard. Not bad for you buck.
As you go up the food chain, you can get more amenities and more safety features.  But for those who are on a budget (and really, who isn't), the 2021 Corolla can serve you well at the base L level. 
Mileage comes in at 31 city / 40 highway. That alone can make it worth it to buy new, which is why you were thinking of buying new in the first place.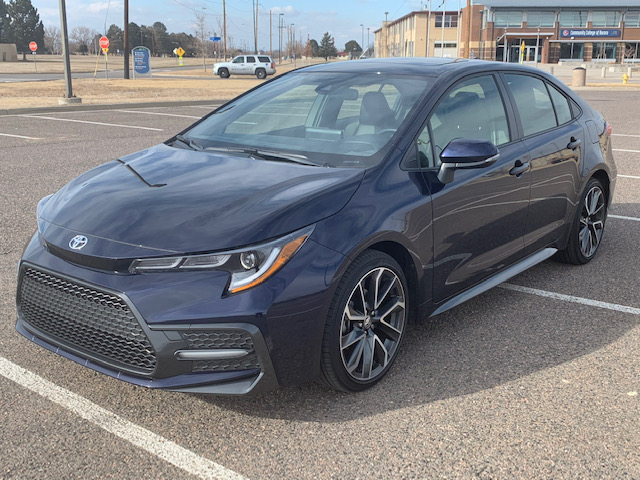 Some of the criticism of the Corolla is that trunk space is a little pinched. Performance is a bit underwhelming. Overall, it's not terribly exciting.
All true, my friends.
Hey, if you were looking for exciting and a big dance hall to hold all your excitement, my guess is that you wouldn't be looking at Toyota Corolla. This is a car to 'manage'. To get by.
Perhaps no one wants to really say that or admit to that – and perhaps Toyota doesn't really want me to describe their cars like that – but often you need to think of the realities of your life.
Or you need to frame those a little differently.
Do you really need to spend a ton of money on a car? Maybe you just need a solid reliable car to get you through your day and your life, right? Maybe it doesn't need to impress your friends. Or you.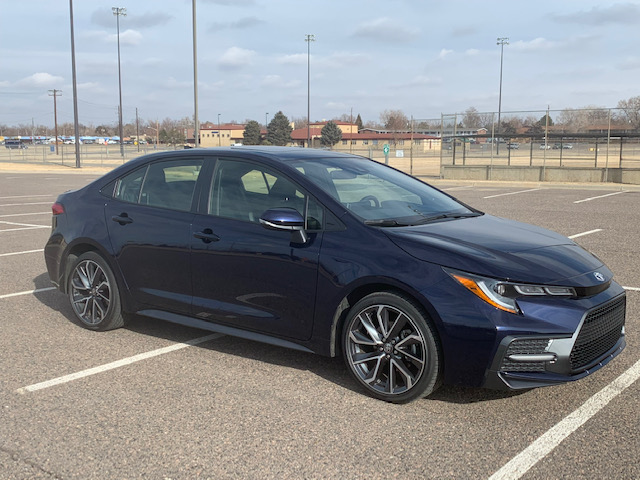 The Toyota Corolla was my first car and it served me well for 25 years. I am a richer man – literally – because I spent as little as possible on it. I could not be happier.
Life is still hard as an LGTBQIA++. Yes, it is much better than it was at the turn of this century, but the struggles are real and they remain. We gotta cut ourselves breaks anywhere we can.
The pocketbook is a good place to consider. So again, if 'used' is not something you wish to consider – and you don't have to be particularly splashy all the time……
Take a look at the 2021 Toyota Corolla.
'Shabby' and 'chic' don't necessarily have to go hand in hand. Or leave your life completely.