Admittedly, the reviews are mixed on this year's Lexus NX, clearly a luxury vehicle that is a compact SUV. The hybrid fairs a bit better because of its fuel economy.
For a small-ish vehicle, there is plenty of interior room for you and your passengers. Mileage on the hybrid (as designated by the 'h') comes in at 33 city / 30 highway. The one thing I love about hybrids, as opposed to electric vehicles, is that you don't have to charge them every night and you usually don't have to fill up the tank every week. You save on gas and you can feel good about 'saving the planet', if you will.
It's a luxury vehicle, of course, in the traditional Lexus style. You feel it the moment you step inside, assuming you can step in with ease just like Jennifer Beals of Flashdance and The L Word fame. I will admit to being a big guy, never taking offense when a doctor asks if I played football in high school (I barely knew what an endzone or a deep fake was).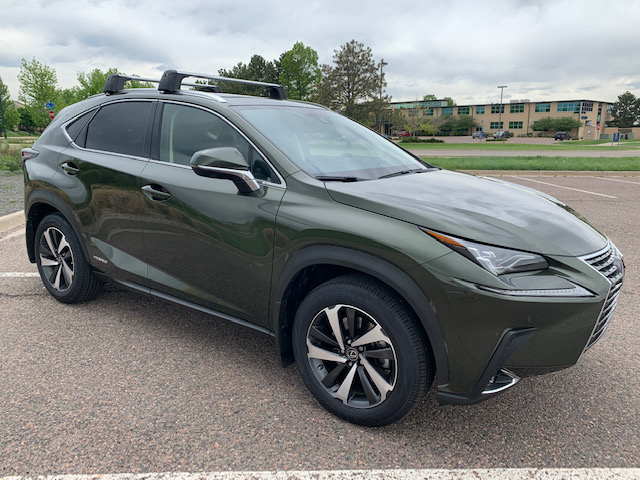 There is a touch of class here that is, well….. Lexus!
But the entry price of $40,160 US is a bit steep for most people, especially if you just bought a home or are trying to buy one.
Cargo volume is also a little pinched compared to rivals: 17 ½ feet with the backseats up but if you put them down, you can get up to 54 ½ cubic feet. Not bad, I guess.
There is a towing capacity to the NX, believe it or not: 1,500 pounds US. Just in case, ya know, you needed to…. I'd still have an emergency roadside service, just in case.
For the money, you get standard rear Cross-Traffic Alert, Backup Camera, Forward Collision Mitigation, Blind-Spot Monitoring and Adaptive Cruise Control. Of course, All-Wheel Drive is standard, and nowadays, it does not take away from performance.
Power seats and a power steering wheel are standard. Simulated leather upholstery flows throughout the cabin. Automatic dual-climate control is standard, as well as Android Auto, Apple CarPlay and eight speakers to keep everyone entertained.
You have to go up to the Luxury trim to get items like a moonroof, upgraded leather upholstery and heated front seats.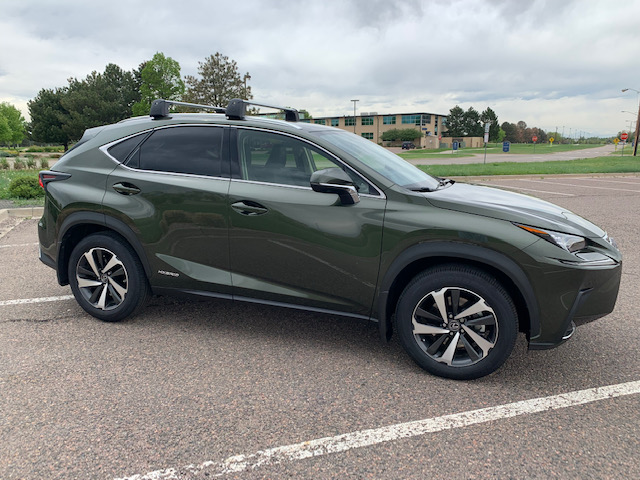 Given the current car market – and whatever your personal financial and employment situation may be – it's always a good idea to shop around. And to take your time.
I liked the 2021 Lexus NX 300h Hybrid. It was a pleasure to drive. No fuss. All ease.
If you can test one, do it. Compare. See how you like it. And take your time.
Remember what happened last time your rushed a major decision……..