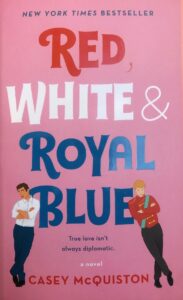 I'm a lush for a good romance novel, so when Red White and Royal Blue by Casey McQuiston was recently made into a Prime movie, I was in.  Without revealing too much, the story is about the romance of Prince Henry, spare to the British throne, and Alex Claremont-Diaz, son of the American president.  What starts under the shenanigans of a falling cake ends with the two gents deeply in love.  After watching the movie on constant repeat for weeks, I noticed the cars.
British Class
Early in the movie, Henry meets Alex in a gleaming Jaguar E-Type, a 1960s sports car wholly appropriate for young British royalty.  In fact, Prince Harry and Megan went for a ride in one converted to electricity after their nuptials at Windsor Castle.  The car's unitary construction, disc brakes, and independent rear suspension were quite advanced.  Early models used 3.8- and 4.2-liter inline-six engines while later versions adopted a 5.3-liter V12.  Especially sixty years ago, the Jag was quick, able to run 0-60 mph under 7 seconds and touch 150 mph.
In several of the scenes, we see Land Rover Defender 110s shuttling the young men and waiting in the background near a private jet.  If the Jaguar is one for fun weekend romps, then the Land Rovers are for daily endeavors whether hunting in Scotland or getting around London.  The latest, inspired by Churchill-era hard-core off-roaders, is highly capable and nearly as luxurious as a Range Rover.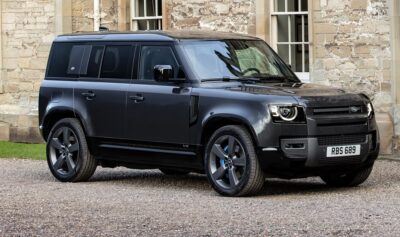 Even base models start at $72,000 with a 395 horsepower turbo-six, but you can spend considerably more for a V8, height-adjustable air suspension, wade sensors, Meridian audio, and Terrain Response system to configure the powertrain for virtually any condition – even to evade nosey journalists.  It looks especially devious in V8 Carpathian trim with matte black paint and black wheels for a royal $118,600.
German Alternatives
These classic British rides are on the nose, but there are German sedans that deserve inquiries.  At the very beginning, Alex and his mother's campaign aid arrive at Buckingham Palace in a Mercedes S-Class.  It's a stunning car, starting at $114,500 with heated/ventilated seats, Bermester audio, and an air suspension for a cosseting ride or stiffened for smacking motorways.  Engines range from a 429 horsepower twin-turbo six to a 500 horsepower plug-in hybrid.  All stunning, but how exactly does the son of an American president arrive at the most British of all buildings in a German sedan?  Didn't the U.S. embassy have an armored Suburban to borrow?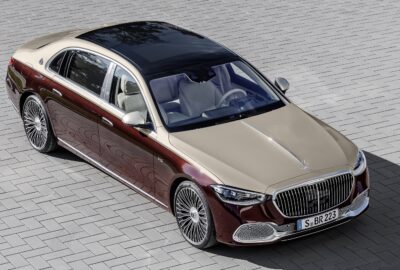 And then, Henry one-ups his American boyfriend by arriving in a Maybach.  The stretched-wheelbase S-Class is stunningly gorgeous with its vertical chrome grille, available two-tone paint, and bespoke interior with diamond-stitched leather, massage seats, suede pillows, and yacht deck wood behind the rear seats.  I assume Henry skipped the base $193,400 version with a biturbo V8 hybrid and went for the $229,000 621 horsepower twin-turbo V12.  It's certainly up to royal standards, but a Bentley, Rolls-Royce, or Range Rover seems more appropriate.
Though, British royals enjoying German cars is nothing new.  Prince William received a VW Golf when he started driving and Princess Diana drove a R129-series Mercedes SL in the '90s.  For those of us hoping a sequel is in the works, maybe we'll get to see the boys settle down on one side of the Atlantic…and with appropriate transportation.  They'd look super suave emerging from the new Cadillac Escalade IQ or Rolls-Royce Spectre EV.  Ah Hell, get one of each!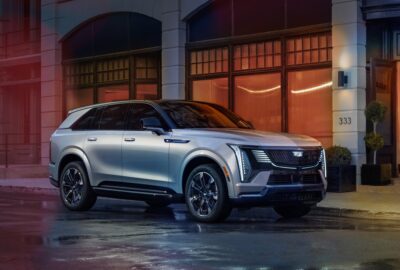 Storm Forward!
Send Casey you thoughts and questions at [email protected]; follow him on YouTube @AutoCasey.