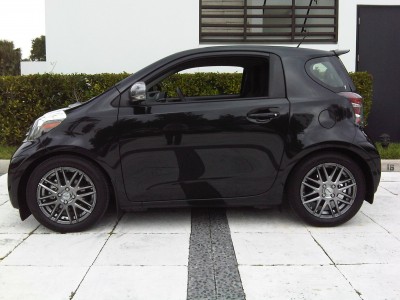 When size matters.
During the media drive of the 2012 Scion iQ, an auto journalist leaned over and said, "I guess this is the future" with a notable lack of enthusiasm. Stretching only 120.1 inches in length – and seemingly as wide as it is long – the iQ has a squat stance and, yes, it does look pretty futuristic. Yet from the deflated tone of this fellow's comment, my guess is that he's referring to the iQ's modest 94-horsepower engine and extreme packaging solutions for passengers and cargo.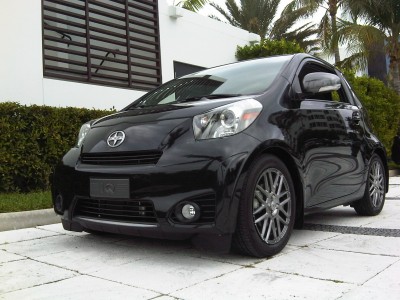 Scion and its parent company, Toyota, like to refer to the iQ as a 3+1 seat vehicle. Unlike the 2-passenger Smart Fortwo, the iQ does have a small rear bench that can (possibly) accommodate two passengers. The front seats are staggered, the front passenger seat sits slightly forward of the driver. In a pinch, you could squeeze one full-size adult into the rear. But the room aft of the driver is miniscule; legroom is almost non-existent unless the driver scoots his seat all the way forward.
And unless you fold the rear seatback down, cargo room is limited to a couple of three-ring binders or a laptop (standing on edge). I actually uttered an unprintable expression of 'surprise" when I opened the hatch and saw the trunk space. Then again, you do have the choice to haul people or stuff in the iQ. So it's hard to knock the compromise between people versus cargo hauling capability.
The iQ proved to be very capable on city streets and highways. Like other tiny city-cars, you'll probably suffer from 'phantom hood and ghost trunk' when parking the iQ for the first time – don't worry, you still have loads of room. It's about one foot longer than a Smart, though you're still dealing with a car that's perfectly sized for tight parking spots. The iQ is also highly maneuverable, thanks to a nimble 12.9 turning circle. Making a U-turn is rarely so much fun!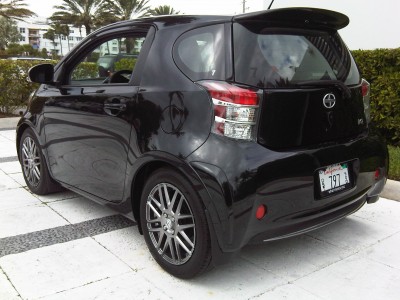 Under the hood is a 94-hp 1.3-liter 4-cylinder engine coupled to a CVT (continuously variable transmission) gearbox. The iQ held its own on the highway, cruising along comfortably and relatively quietly at a steady 70 mph. Acceleration is decent, with a 0-60 mph time of approximately 10 seconds. You're not going to win many drag races, but the iQ also doesn't feel like it will run out of power during highway merges.
Of course, especially sharp bumps and ridges can unsettle the suspension of the iQ more than, say, small cars like a Fiat 500, Ford Fiesta or Toyota Yaris. There is only so much ride comfort that can be squeezed into a small 78.7-inch wheelbase. More importantly, the iQ's fuel economy is only mid-pack, with an estimated 37-mpg highway average. Not bad, but I would have expected better when larger sub-compacts (and a few compacts) now routinely offer 40-mpg highway averages.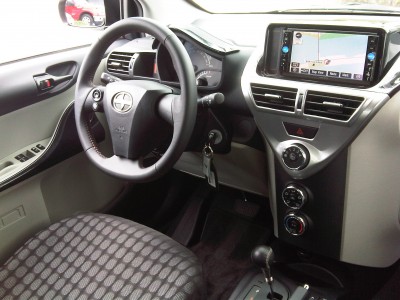 With a starting price around $16,000, the iQ comes loaded with plenty of standard features and a whopping 11 airbags. So rest assured, safety is not an issue here. The Scion iQ isn't a bad deal, especially if you're looking for a car to run short errands or live where parking spots are scarce. But unless you really need to downsize, it's hard to see what the iQ offers versus larger rivals that provide real rear seats, more cargo room, and similar fuel economy.