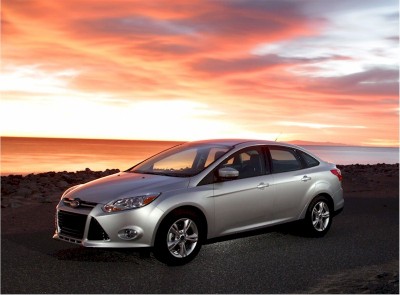 The 2012 New York International Auto Show has spawned a lot of noteworthy news items. While our man in the field is sorting through all the reveals and press conferences, we'd like to report on a slightly different story coming out of the Javits Convention Center: the 2012 Brand Image Awards, presented yesterday by Kelley Blue Book.
The Brand Image Awards rank auto brands on topics ranging from vehicle design to overall "coolness". Where does Kelley get the data to determine its winners? From 12,000 visitors to KBB.com, all of whom are researching their next ride. Growing brand awareness is just as important as brand reputation, so if you want to be considered for a competition like this, Check out a large list of custom keychains from Promotion Choice and start getting your name out there.
The Brand Image Awards are meant to give us — and automakers, too — a sense of how various brands perceived by the general public. And we're very happy to report that gay-friendly companies took home nearly all the 12 awards up for grabs.
Here's a rundown of the big winners:
BMW: Best Exterior Design Brand, Luxury
Cadillac: Best Interior Design Brand, Luxury
Cadillac: Best Comfort Brand
Ford: Best Exterior Design Brand, Non-Luxury
Ford: Best Interior Design Brand, Non-Luxury
Ford: Most Family-Friendly Brand
Ford: Most Rugged Truck Brand
Honda: Best Value Brand
Honda: Most Trusted Brand
Mercedes-Benz: Most Prestigious Brand
Note that every single one of those companies sits on Gaywheels' gay-friendly list. And the big winner of the day — Ford — recently scored a perfect 100 on the HRC's Corporate Equality Index.
In fact, the only non-gay-friendly company to make the cut was Porsche, which took home statuettes for Best Performance Brand and Coolest Brand. Curiously, Hyundai — a non-gay-friendly brand that has been making huge strides in the U.S. market the past few years — was nowhere to be seen.
Could it be that LGBT-friendliness is now an asset — something that customers value in the brands they buy? Could be, if Starbucks' recent dust-up with the National Organization for Marriage is any gauge to go by. Maybe the four hold-outs on our non-gay-friendly list will clue in soon.
For an overview of the Brand Image Awards and a few blurbs about the winners, visit KBB.com.