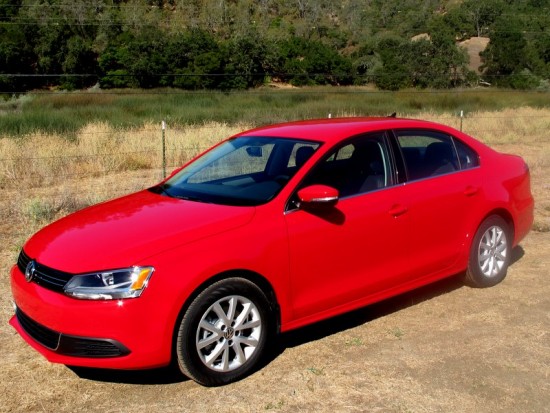 At a recent full line VW drive event that we here at Gaywheels.com attended in Napa, we started our morning grabbing the keys to the vehicle that we expected the least from as far as thrills and surprises go. We chose to drive a manual transmission equipped 2014 VW Jetta in midlevel (and very affordable) SE trim with the all new VW 1.8 liter base corporate turbocharged 4-cylinder motor. But there is nothing basic at all about this new 170 horsepower/184 lb. feet of torque engine, dear readers, and no longer is the Jetta a bargain basement, built to price economy car with a faint hint of German sportiness about it.
No, the 2014 VW Jetta is born again as a value price European sport sedan with no qualifiers needed. Yes, after a couple of years with a solid rear axle, some nasty interior plastics and a boat anchor of a base engine in the form of a geriatric 2.5 liter 170 horsepower 5-cylinder base motor the Jetta has reconnected to its mojo in more than just TDI and GLI trims. The 2014 VW Jetta also boasts the return of an independent rear suspension to all models sold in the U.S.A. as well as the addition of electrical power steering that in a surprising turn actually adds to this car's feeling of connectedness to both the driver and road.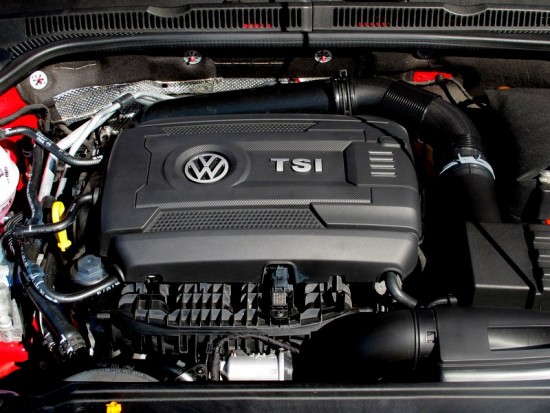 So is the Base Model Jetta the "Must Have" Buy Now?
Admittedly, the "value leader" $16,995 Jetta models still come with the 2.0 liter 4-cylinder motor but we didn't even mind the fact that our test Jetta SE 1.8T came with just a five-speed manual gearbox (a six-speed automatic is optional and doesn't penalize performance as much as one would expect). The throws for the 2014 VW Jetta SE's manual shifter and nicely judged, accurate and the clutch is the picture of precision. And since the 1.8 liter turbo motor gives up its power so tractably up and down the rev range you won't find yourself constantly rowing the shifter if you don't want to. That can be a blessing in city traffic.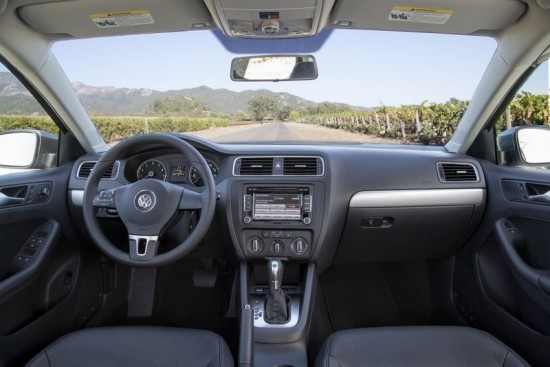 Buyers of the 2014 VW Jetta can gain access to the all-new 1.8 liter turbo motor with its unique intake manifold built into the combustion chamber design element starting at just $18,995 for basic SE trims that come standard with air conditioning, power windows, door locks, heated seats, USB/i-pod connectivity, a 6-speaker AM/FM/CD audio system, XM radio and EPA fuel economy numbers of 26 city/36 highway which is amazing given how fast this car feels compared to similarly rated Corolla, Elantra and Civic models. That's a very complete automotive package for just a little over $18,000.
Honestly, however, we would pick the 2014 VW Jetta SE with Connectivity Package for just $20,495 as it adds Bluetooth connectivity, a leather wrapped steering wheel, 16-inch wheel covers and Volkswagen's new CarNet feature which gives buyers many of the features of GM's On-Star in addition to its very valuable 3 years/36,000 free maintenance program which carries over unchanged. For $22,065 add in a sunroof, push button start and a touch-screen premium audio system.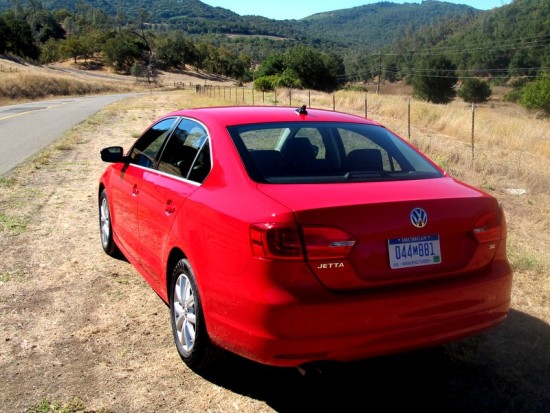 Why Do We Love the 2014 VW Jetta 1.8T SE with Manual Transmission So Much?
Move up further in the VW trim catalog and you are forced to buy your Jetta with an automatic which is something we think is better suited to the Passat 1.8 Turbo base models. The self-shifter is more suited, personality-wise to the expertly tailored and fun to drive Tennessee built Passat family sedan, we feel, as the stick shift Jetta SE really taps into this smaller sport sedan's inner grin monster. You see, when driving the 2014 VW Jetta 1.8 Turbo with the stick shift an uncontrollable grin monster will escape from your body and all anyone will see after that point is you having fun driving your new car.
Imagine that.