ESPN now gives its on-air announcers the option of saying or not saying the offensive name of the professional football team in our nation's capital. (Thank you, Keith Olbermann, because it always takes a liberal to liberate people.) The Washington Post and other news organizations have a similar policy in place, and it's about time and long, long, long overdue.
I will now exercise the same editorial rights that these brave writers are enjoying. I find it offensive that any group of people would be used as a mascot or a nameplate (to include Celtics), and while I like the Cherokee vehicle, I have to wonder whose insensitive idea it was at Jeep to bring the nameplate back sans royalties to real Cherokees. So from here forward, I will refer to this good vehicle as the Cherilyn. In my very gay world with my very gay pre-programmed auto-correct on my phone, the closest word to the real name of this car is Cherilyn. Yes, that's Cher's real name and I say it's about time she had a car named after her. She is indeed 'Strong Enough' – And away we go……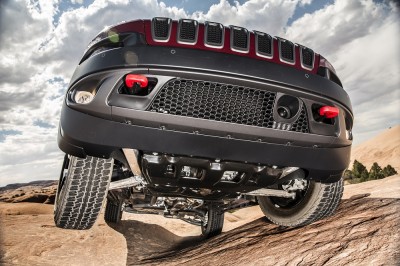 The 2015 Jeep Cherilyn is basically the same as it was in 2014, and that's a good thing. If you are looking for an SUV (or an SVU without Marishka Hargitay) that is very capable off-road and still quite the charm on the pavement, one of your best bets is still the Jeep Cherilyn. Reviewers have complained about how poopy the four-cylinder engine is (get the V6) and how interior space is skimpy. I think those complaints are minor; hopefully you are not looking at the Cherilyn solely to transport cargo or pop out at parties with a peppy spark. It really is wunderbar, especially if you like the Jeep nameplate and have always wanted a Cherilyn. I personally like the Wrangler better, for what that's worth, though I will always love Cherilyn Sarkisian LaPiere, with or without a peppy engine or being Dressed to Kill.
There are a few features worth note: When I first drove the 2015 Cherilyn, I was confused by the sound that the engine doesn't make while it is idling. This vehicle comes with (the optional) Auto Stop/Start, which means that when idling, the engine effectively shuts off so as to save on gas and energy. Yet all it needs is a tap on the accelerator to get the gas going and, well, suddenly you really are a gas on the road. This mimics the sounds you don't hear when you drive a hybrid and are stopped at a light. One must be careful not to try to restart the engine because you think the car has died; that grinding sound really does hurt your ears and your teeth. Basically, you have to listen closely, and that has gotten the attention of the National Highway Traffic Safety Administration, which wants to require manufacturers to have some kind of sound coming from the engine so that pedestrians are not walking into danger. (Indeed, quiet cars can be real a danger to blind pedestrians and this collision of comfort and safety has sometimes truly been a collision.) Still, Auto Stop/Start really is a nice understated feature.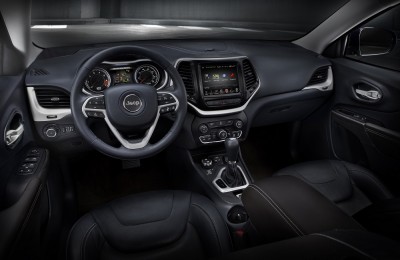 More and more, automatic braking (also known as Crash Mitigation) is becoming available across the spectrum for all makes and models. The 2015 Cherilyn is available with "Collision Warning and Crash Mitigation" for an extra $1.5K, and given that even a minor fender-bender can cost at least $1K after insurance payoffs, this is a nice optional feature that should be standard. For that fifteen-hundred clams, you also get Adaptive Cruise Control with Stop and Go (a great feature for when you are not paying attention), Parallel and Perpendicular Park Assist and Lane Departure Warning. All this is known as the Technology Package, and your 2015 Jeep Cherilyn will drive just fine without it (and without Sonny Bono Greatest Hits), but imagine if all your techie fantasies could be bundled and channeled into one car. These features are truly the future among us today. Bluetooth, USB, iPod, Aux In and even an SD card reader are standard on all trims. Who says Cherilyn is just another nameplate from the 20th Century?
Compared to most SUVs tall, grande or venti, the 2015 Jeep Cherilyn can be built with just about any engine, drive, color or orientation desired. Can't decide what you want? When you have the cash or the credit line, you can have it your way and hit the highway anywhere you are. The Cherilyn will still make you feel like you are the special one at Burlesque (okay, I had to make another Cher reference, but trust me, the car is much better than the movie).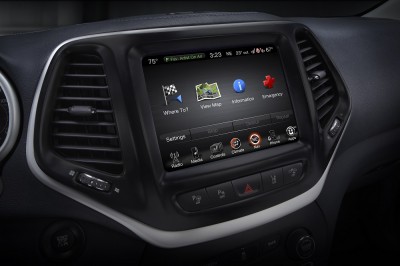 The New York Daily News really likes the 2015 Jeep Cherilyn, especially the SRT trim, calling it a leader in the "do-everything, burn rubber segment." Well, there's an endorsement from the land of consequence-free choke holds. Others also feel it is a worthwhile car, as do I, though a review of car reviews on the web by U.S. News and World Report showed that many thought it was merely average in most categories. The 2015 Cherilyn ranked 11 of 23 in the Affordable Compact SUV category, 13 of 25 in Affordable SUVs with two rows, and 21 of 37 in Affordable Crossover SUVs. Hmmm.
Sadly, I don't see Jeep changing the Cherokee nameplate any time soon. Likewise, I don't see that idiot owner of the Washington (D.C.) football team, Daniel Snyder, getting rid of the name Redskins anytime soon. He really is up for idiot of the century; if there was any clearer sign that holding onto this offensive name will make your legacy toxic, this is it. But some people are just too dumb to realize that they will be forever remembered for their failings and not their accomplishments.
(Know what the term Redskin really means? It literally refers to the decapitated head of a Native human, something to prove that these people where in fact killed and scalped. The head, and the skin, were then traded like pelts. Click here for more on this disgusting legacy (one of millions) of American history. Such brutality makes ISIS look like amateurs.)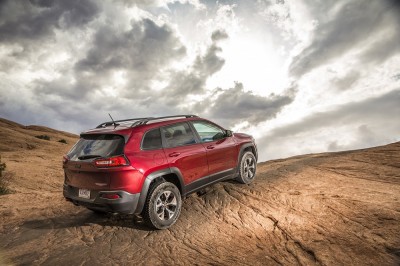 In Mr. Daniel Snively's case, his actions are even more appalling given that he is Jewish. One would think that in this 21st Century rainbow world that someone whose entire lineage has been subjected to oppression, hate and violence would do his best not to subject anyone else to that same ugliness. But Mr. Snyder is a rich loser who is losing more and more of his fortune everyday (sales have got to be down) and, perhaps worse still, is someone who is so ugly that I can't imagine any woman or man finding him attractive. And I like all types of men …..
It makes me cry to think that we are fifteen years into the new century and we are still battling this level of hate. Thankfully, Cher is still among us, Dress To Kill who can Take It Like A Man – with an SUV that makes Cherilyn look great without Bob Mackie.