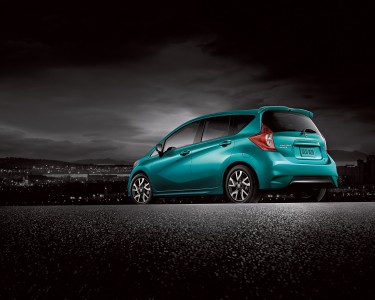 In a classic episode of Designing Women, the ultimate in 1980s television shows for gay men (behind the Golden Girls), the Women discuss how when a man sends a woman one single white rose, it means love. Yet Suzanne Sugarbaker, a woman with all the sense of a drag queen while being true to her womanhood, disagrees, proclaiming that when a man sends a single white rose, it does not say 'I love you' but it instead clearly says 'I'm cheap!'
In a nutshell, if you are indeed cheap but still want to say I Love You, nothing says it better in the car world than the Nissan Versa Note. This Nissan of Note is a small car with four doors and four cylinders that starts at around $13K for the base (as in rock-bottom basic) trim, and even that comes with an average mileage of 27 city / 36 highway. There is plenty of room inside the Versa for everybody and anyone. I've even had myself and four other bears-of-size in the Versa Note, and while tight, the ride went smoothly and without incident or spillage. The 2015 Nissan Versa Note is definitely for all you cheapskates out there (myself included) who want to get from Point G-ay to T-ea dance as inexpensively as possible so you can have extra items at Dim Sum or more singles for stripper tips.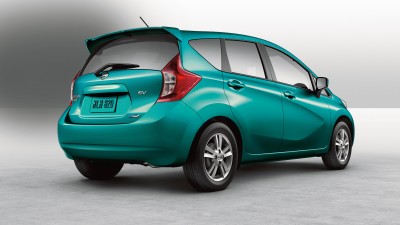 Yeah, yeah, there are some downsides to the 2015 Nissan Versa Note. The engine is indeed unimpressive and even sluggish, sometimes even during a routine traffic stop. The interior can sometimes be reminiscent of a drag queen's dressing room when asked to perform at the local Kum & Go for a sick children's benefit. It's simple, to be sure. The frills are minimal unless you move up the trim line to the S Plus, SV, SR or SL trims, but then, of course, the price goes up. Sure, the interior can feel a little plastic, possible because it is. But keep in mind, this is a compact car for those of us who are sometimes hesitant to even buy a single white rose. And when you want to say I Love You, does engine prowess really matter?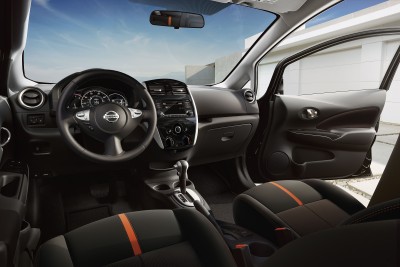 The automotive press has been somewhat brutal when reviewing the 2015 Nissan Versa Note. (The Note is the hatchback version of the Versa – all trims come with four doors.) Most of these gods-with-a-blog need to have a lot of power in front of their legs, and I understand that. Often you will find cars with a lot of horses and pep get great reviews throughout the blogosphere, while cars that are a bit easier to get into financially will often be tagged as less than desirable.
Meh. If I had married well as I planned back in the 1980s when I was watching Designing Women live, perhaps I too would be spoiled by a minuet, the Ballet Russes and Crepe Suzette (you senior queens will know that reference). But as Sophia in a Golden Girls household, I still have to count my lire carefully and save enough for those accessories needed when I invite a gentleman over to play Hide the Cannoli. So for me, the Nissan Versa Note is perfect.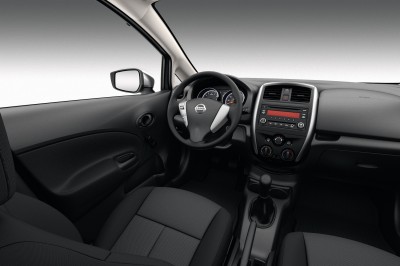 Speaking of 1980s TV shows, here's a link to an absolutely wonderful spoof of the Golden Girls opening, which, instead of featuring Dorothy, Rose, Blanche and Sophia, this one features Batman, Aquaman, Superman and Robin. These four Super Friends are now elderly and sharing a ranch house in Miami. It's a theme than many LGBTs understand: often, your friends are your family and they are usually far more reliable…..
….Just like your Nissan Versa will be, long after the other more beautiful bouquets have shriveled up and the strippers have moved on to the next gig of the day, most likely at the homes where those other fancier cars are parked.