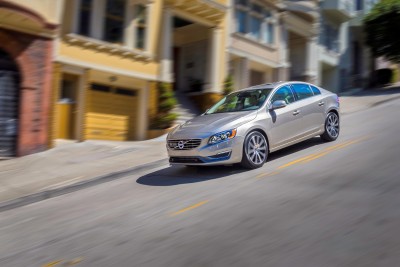 I remember standing with a friend at the Detroit auto show about a decade ago when the Chinese automaker, Geely, announced plans to sell its cars in the U.S. Having witnessed the rise of Hyundai and Kia, I didn't laugh, but told my buddy that when Chinese-built cars first arrive on our shores, they will have familiar names. I never suspected Volvo, but here they are. And, I never suspected Geely would own Volvo, but it does.
The question is, "Does it matter?" Yes and no. The S60 Inscription wouldn't exist without the Chinese market. The sedan comes with a 3" stretch in wheelbase over standard S60s, giving rear passengers the ability to cross their legs and stretch out. This is important in China where people who own cars like the S60 tend to be chauffeured. In America, it just makes a more comfortable ride.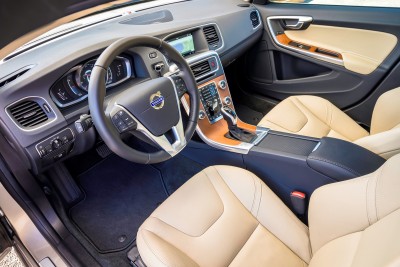 In both wheelbases, the S60 embodies the modern Volvo. The upright grille flanked by active headlamps flow into a sculpted hood, arching roofline, and tall rear deck. Inscription models are distinguished by 18" diamond cut alloy wheels, rear bumper chrome strip, and LED license plate light. For a car that's been on the market a number of years, it is aging gracefully.
I'd buy an S60 just for the plush leather seats – heated front and rear. Thick side bolsters keep you planted while whiplash-protection headrests stand by in case the worst happens. By Swedish tradition, the cabin is comfortable and well-made, but not ostentatious. The thin control stack with storage behind, Linear Walnut Wood inlays, and LCD instrument cluster feel very contemporary. A power moonroof, harman/kardon audio, Bluetooth and rain-sensing wipers top this cupcake. Inscription models also get power rear sunshades, rear side window shades, additional sound deadening, and heated steering wheel.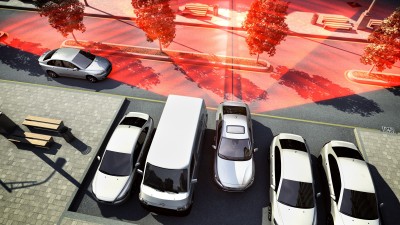 Being a family-friendly Volvo, you can bet the S60 comes packed with the latest safety gear. Besides a full array of airbags and body structure that aced the super-tough small-offset crash test, our loaded model has forward collision alert with auto brake, pedestrian warning with auto brake, lane keep assist, adaptive cruise control, rear camera, and beepers to protect every facet. There's also a semi-automated parallel parking system.
However, if babies and small children are involved, getting them in and out of the rear requires a limber contortionist. The longer roofline makes side-loading offspring easier, but those damned anchors are hard to find and may cause a stream of expletives. Volvo can do better!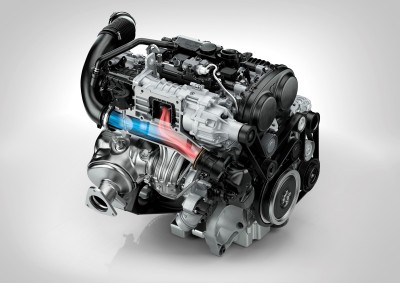 Moving from comfort to performance, our car has a 2.0-liter turbocharged four-cylinder engine that unleashes 240 horsepower upon the 8-speed automatic transmission. We skipped AWD, so it all goes to make the front wheels happy. Start/stop technology that pauses the engine at stoplights and ECO+ mode that optimizes shift points, engine control, and throttle to conserve fuel enables 25/37-MPG city/hwy.
Before you get your meggings in a bunch about the Chinese, remember Volvo is planning to spend $500 million on a new assembly plant in Berkeley County, S.C. We may soon drive more Chinese-built Volvos, but we'll also drive many American-built ones. What matters most is they all have their Swedish heritage safely intact. And, the S60 Inscription definitely does.
While the Volvo S60 starts at $33,950, our loaded Inscription came to $45,925. Competitors include the Mercedes C-Class, Buick Regal/LaCrosse, BMW 3-Series, Infiniti Q50, Lexus ES, and Acura TLX.
Storm Forward!
2016 Volvo S60 Inscription
Five-passenger, FWD sedan
Powertrain: 240hp 2.0-liter Turbo-4, 8-spd. auto trans
Suspension f/r: Ind/Ind
Wheels f/r: 18"/18" alloy
Brakes f/r: disc/disc
Must-have features: Safety/Luxury
Fuel economy: 25/37 mpg city/hwy
Assembly: Chengdu, China
Base/As-tested price: $33,950/$45,925