Is it legal for me to drive while pregnant? Will I get ticketed if my car is missing its front bumper? Is it okay to drive barefoot?
If you've ever started a Google search with, "Can I drive…", you're in for a treat. The folks at JustPark.com have pulled together a handful of the most common U.S. driving searches (plus a few bizarre ones, too) and mapped out the answers. Just tap the image below or click here to see for yourself.
And yes — spoiler alert — there's one state that allows you to drive while drinking and watching a DVD. I'm proud/embarrassed to say that it's my home state of Mississippi. Go, 'Merica!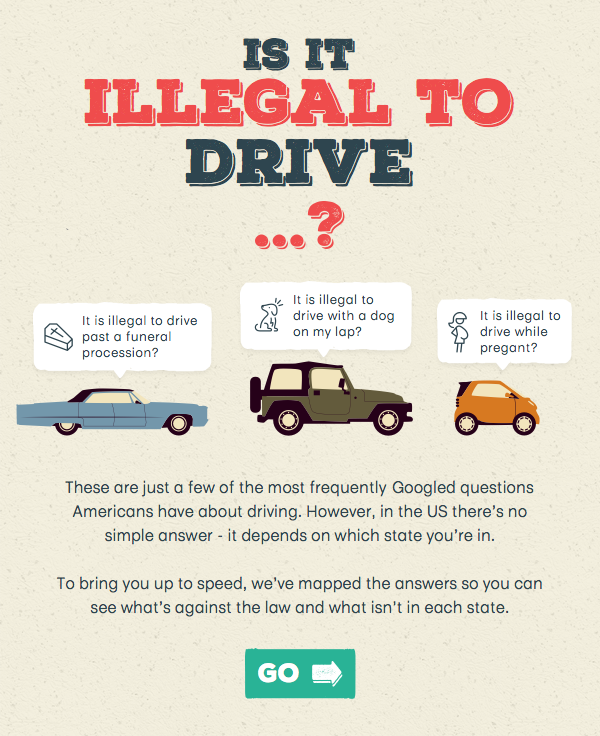 Click image to open interactive version (via JustPark.com).
[via FastCompany]