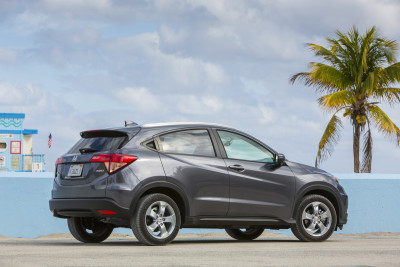 Honda felt the need to jump into the compact SUV market, an already crowded field of contenders that includes the Nissan Juke and the Mini (Cooper) Countryman, As oil prices continue to fall, cars are flying off the lot, so why not give people what they want, even if the field is crowded (which is the same logic all the Republican presidential candidates use to justify a losing run for the White House)?
That said, I enjoyed driving the all-new Honda HR-V, which really is like CR-V – and it's also like a Honda Fit. It's built on the Fit platform, and in many ways, it looks like a Fit. And a CR-V. I guess you buy this car if you like the idea of owning an SUV while wanting something this is smaller and more nimble. Either way, this is a fun little car that should be on your short list if your car is just for you, some occasional passengers and for saving money at the pump (mileage is 28/32).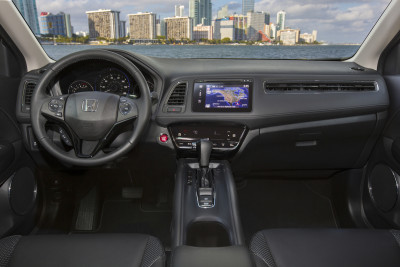 I like the HR-V, even though the concept is a bit lost on me.  The CR-V and the Fit are just fine as they are.  This new entrant to the Honda lineup is, ya know, interesting…..
The HR-V has a simple little 4-cylinder engine, about 141 horses and some struggle if you are really trying to leave the scene of a nasty breakup quickly. I knew getting into the driver's seat that power was really not to be had here, but it wasn't bad either. Can't say I was impressed or unimpressed either way.
On the snazzy trim for the HR-V, I did not care for the navigation package. Everything is interfaced with the touch-screen, thus easy-to-reach buttons were in short supply. When I am driving and juggling a cheeseburger, diet soda, CD (ABBA Gold, of course), smart phone and French fries, I need to be able to turn a dial with ease. In this instance, the base trim should do just fine.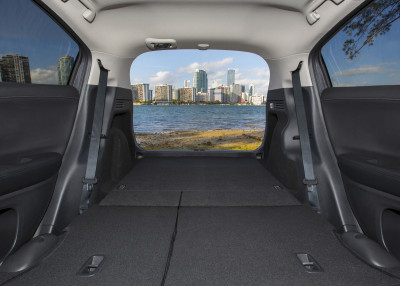 The HR-V has been compared to the Fiat 500L and I can see how it compares well. The Fiat 500L is one of the gayest cars ever, in my opinion, so I can see how this Harold Ralph – Valentine / new kid on the lot may well grow to be a gay favourite over the course of this upcoming election cycle. Maybe if they gave one to Laverne Cox or Idina Menzel to drive around…..
Pricing starts at $20K and goes all the way up to around $25K for the super-trouper 5-door All-Wheel Drive EX-L Navi, which is one hell of an alphabet soup to add to this Hotel-Romeo-Victor (that's U.S. military talk for the letters H-R-V, just in case some night you are talking to a handsome Marine who needs clarification and specificity of your intent – and tastes).
And for all of you who are really into Honda – and don't want anything fake to stain your beauty – you need to know how to spot Honda knock-offs from the real thing. Click here for details on how to spot fakes (emblems, not queens) when you see them.
Ya know, just in case, some Marine wants to know for sure that you are for real.