When thoughts turn to Santa Claus, Frosty, and Rudolph, boys and girls begin dreaming of fantasy sleighs. Not the ones with reindeer or Clydesdales — the ones with blown engines, swift acceleration, crystal jewelry, and private cabins. We'd be very, very happy to find any of these under (or next to) the Christmas tree this year: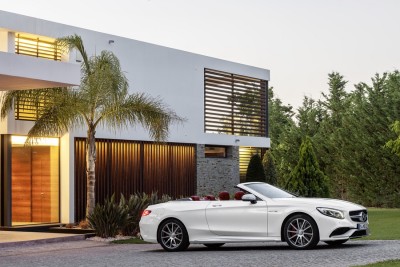 Mercedes-Benz S-Class Convertible: $140,000
I've wished for many cars, but none brought sweeter dreams than the night after driving a sweet 1969 280SE. My fantasies floated on clouds of sprung leather, polished wood, and baroque chrome. Sugar plums dance again as Mercedes introduces its first open top S-Class four-seater since 1971.
It's a lavish one-engine open sleigh, dressed with a glistening chrome star, sculpted flanks, and optional Swarovski crystals for the turn signals and driving lamps. Retract the canvas top up to 37 mph, deploy the AIRCAP windshield spoiler to calm the cabin, and turn on the heated AIRSCARF seat vents. Heated seats and armrests snuggle you in nappa leather with hot stone massager. Crank the Bermester audio system and let cherubs sing. Twin flatscreens display instruments and infotainment.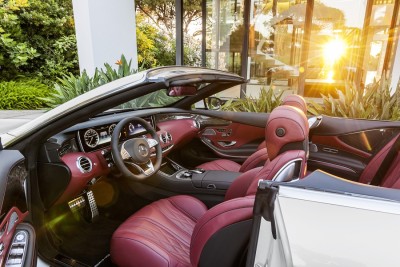 This toboggan gets only one engine per, but there are choices. The S550 slays sleighs with a 449 horsepower 4.7-liter biturbo V8 that leaps 0-60 mph in 4.5s. That's adorable; unwrap the S63 4MATIC and its 5.5-liter V8 that delivers 577 horsepower and dispatches 0-60 mph in 3.9s. Tune the AIRMATIC suspension for sport or tour. Semi-active steering tracks curves while active safety systems protect car and cargo.
The W111-Series Mercedes cabriolets from the '60s and early '70s are some of today's most valuable cars. Good ones cost $75,000 to over $400,000. Pull a mere $140,000 from your cookie jar to light this torch for holiday cheer.
Cadillac CTS-V: $84,000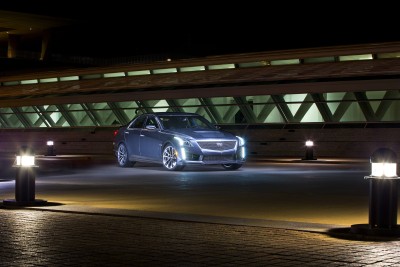 Oh Santa, forgive my sinful thoughts over a Cadillac. Specifically, this one with its sinister outerwear parading a carbon fiber hood, optional carbon fiber ground affects, and 19" wheels. One glimpse and I just want to ignite the wheels, roast them into marshmallow goo, and go fast enough to deliver all the world's presents with time to spare. Just give me an open track and move your sleigh out of my way.
No kid peddling a bicycle Christmas morning compares to stomping into the supercharged 6.2-liter V8 that delivers 640 horsepower, blisteringly quick 3.7s 0-60mph sprint, and earth-shrinking 200 mph top speed. Sample the paddle-shifted 8-speed automatic transmission. Near-magical Magnetic Ride Control reads the road 1,000 times per second and adjusts for touring, sport, snow, and track. Brembo disc brakes shed speed like stuck molasses.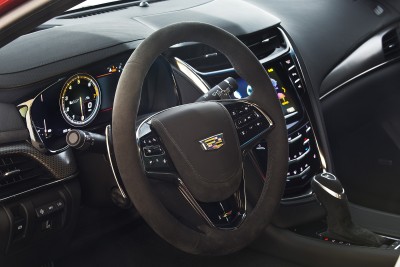 RECARO sport seats, cut-and-sew leather trim, and the delicious smell of Santa's tannery welcome merry elves to a toy store displaying Cadillac's CUE gesture-recognition touchscreen, Bluetooth, wireless phone charging, Apple CarPlay, and 4G Wi-Fi. A Performance Data Recorder creates real-time video from those wondrous track days while Automatic Park Assist slips the CTS-V into parallel and perpendicular parking spots autonomously. Use the Curbview Camera to keep delicate carbonwear under the chin from getting scuffed. That would be a shame after waiting a lifetime for this candy rush.
Bentley Bentayga: $229,000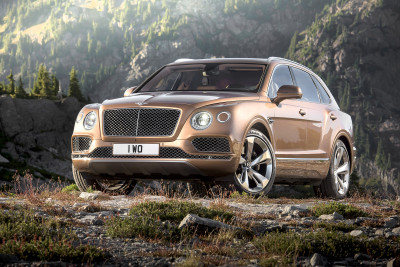 If cars were gingerbread houses, they would channel confectionery like Bentley Bentaygas. The name is as goofy as what's inside Mickey Mouse's Clubhouse, but the vehicle it emblazons is more serious than a Christmas Eve blizzard. Rumor is QEII will soon cast aside her royal Range Rover for this estate-spanning carriage.
Weld a Bentley Continental to a Jeep Wrangler and this is the virgin baby. It's big, distinguished by the brand's trademark mesh grille, round lamps, and sculpted rear haunches. All that's propelled by a 6.0-liter W12 engine, delivering 600 horsepower to the all-wheel-drive system. Blink 0-60 mph in 4.0s on to a 187 mph top speed. I hope The Queen holds onto her crown! The multi-mode air suspension adjusts from "Freeway" to "Estate" instantly.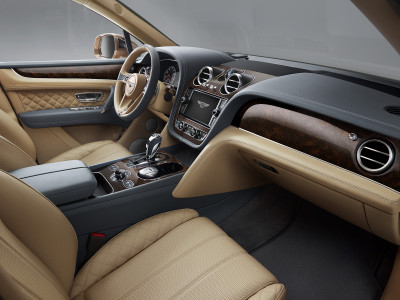 Oh, the superlatives. Bentayga is available with 90 paint hues, 15 carpet types, 7 veneers, and 15 hides.
Veneers are shaped by Bentley artisans to go with diamond leather quilting, knurled gear selector, organ pull air vents, and available solid gold mechanical Tourbillon clock by Breitling. Bentley's in-house workshop Mulliner grants your wildest bespoke wishes.
Bentayga is a technological wonder with semi-autonomous parking, head-up display, night vision, and Wi-Fi. Drench yourself in 1,950 watts of Naim for Bentley audio. When your princely duties are done, deploy the rear "event seating", pull a bottle of Dom from the fridge, and bust open the hamper set with Linley cutlery, china, crockery, and crystal – perfect for toasting the new year.
Storm Forward!