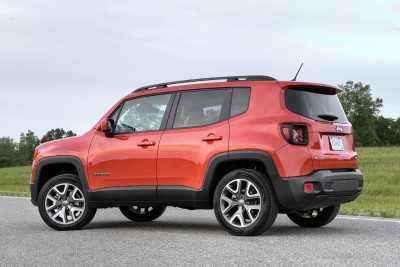 I like the 2016 Jeep Renegade but I can't fully tell you why.
It's a nice-enough vehicle in the Jeep tradition.  There is a level of comfort to the vehicle: the seats were firm and comfortable and the interior was nice – in a simple kind of way. This is certainly a classic Jeep off-road vehicle with an exterior look that is reminiscent of Land Rover and other more expensive mountain toys. The styling is nice and attractive, inside and out…
And there you have it, I guess. To be honest, I wasn't left with a bad or a great impression, so on the great bell curve of life, I'd rate this as a good vehicle, with a few notes of caution.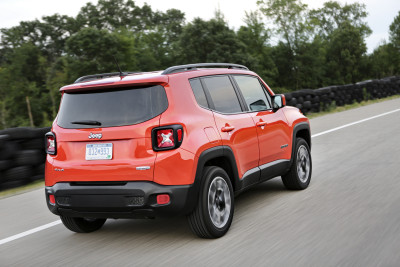 Gas mileage is not great, coming in 24 city / 31 highway.  While that may seem good, competitors are better. Back in the 1980s, that really would have gotten you a return visit on Dance Fever, but in today's competitive, efficient car economy, you can get better mileage with, say, the Toyota 4Runner, which I love. The basic Jeep Renegade – the Sport trim, which comes in around $18,000 – is clearly the low price for the litter but that also means few amenities. Power windows, power doors, USB and Aux In are about all you get without coughing up more money.  I tested the Latitude 4×4 and that comes in around $23,500 – $27,000, which is still a low price for what I consider a midsized SUV. A leather-wrapped steering wheel, Bluetooth and keyless entry are basics on this one-level-up trim, and for a little extra money, you can get power lumbar, a subwoofer and remote start.  Thus, it can get all dolled-up and look nice for your off-script adventure.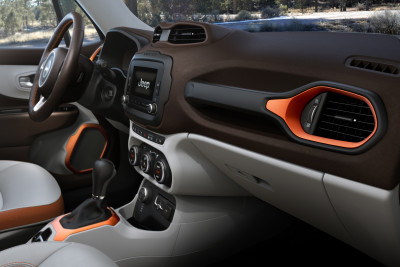 I find myself, however, in the awkward position of advising LGBTs tall and wide that if you really do like Jeep and really want a Jeep, the better bet for your money would be the Grand Cherokee.  I hate saying that because it gets way under my skin that in 2016, we still have to deal with monikers like the Washington Redskins and the Chicago Blackhawks, the latter of which I understand is a really good hockey team.  Last year, I recommended that Jeep change the name of their very good SUV to Cherilyn, in honor of our (as in LGBT) very own Cherilyn Sarkisian LaPierre Bono Allman (Cher for short). And as much as I hate cars using just letter and numbers, I would much prefer the 'Cherilyn' be called something like LGBT1 or BTM4U2.  Heck, even promoting the trim names, like Latitude and Trailhawk (an excellent off-road pricey trim) would make more sense.
So, okay, I said it: If you've got the money, get the Jeep …. Cherilyn.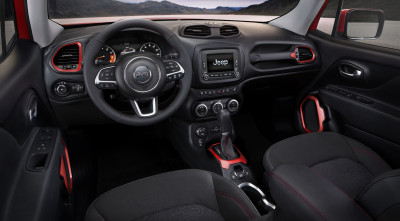 Seriously, the world would be a much better place if everyone just went completely gay, at least for a year. The only fights we would see would mirror RuPaul's Drag Race. Beauty would rise from nothing. Children would be loved and everyone would be respected. And hockey and football might actually pack a punch once women start playing alongside men.
That's just what we do as gays – on or off the beaten path.