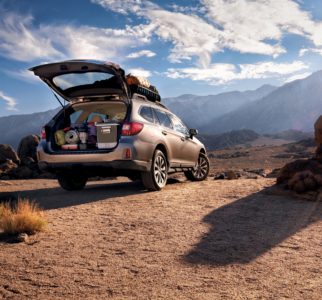 If Rip Van Winkle had fallen asleep in 1996 and awoken today, he would today have found a very different world, except for one small constant: The Subaru Outback was a favourite (English spelling in honour of the new Ab Fab movie) of LGBTs right before he dozed off and still is today.
And for good reason: unlike Rip, this car is ripped (as in Abs), is more responsive than Rip and will most likely still be a good bet again 20 years from now, about the time when Rip and the Republican Party will wake up again.
Back in 1996, the Outback looked more like a station wagon of the Gay 90s and had a very utilitarian two-tone look to it. It was practical, stealth and actually portrayed what we thought the future would be: smaller, leaner, more efficient and easy on the gay pocketbook. Today, as the Republican Party implodes, the Outback looks more stealth, fiery and ready for action.  It's one of the best-looking SUVs on the road, with loads of interior room for whatever may be a part of your gay lifestyle, active or not.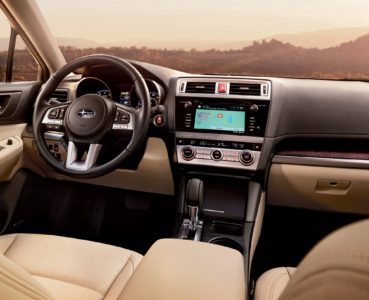 There really is no downside to the Outback; again, further proof that hoping on the LGBT float last century was a very wise move indeed. I tested the 2.5i Limited trim, the one-short-of-total-A-list Outback. This baby starts at around $31K but I'd get the extras, like Options Package #3, which includes navigation, pre-collision braking, lane-keep assist – and moonroof, which will add about $3,100 to your costs.
If I had to go looking for a flaw (really, I am not that kind of queen), it might be that acceleration can vary a bit. A 175-hp 2.5-liter inline-4 is standard while a 256-hp 3.6-liter inline-6 is available. My guess is that you aren't buying an Outback for racing performance, so if that extra oomph! is important to you, this may not be your car.  But if you need a good all-around sporty full-duty performer that is also good off-road, this baby with a 20+ year track record should be on your short list.
Soon, I will be reviewing the Outback's twin sister, the 2016 Subaru Forester. Even back when Bill Clinton was running for a second term, these two cars looked and acted alike, but unlike the Olson Twins, the Subaru Sisters have a much cleaner record. Just ask any of your LGBT friends who were out and proud back when 1999 was both a year and a song.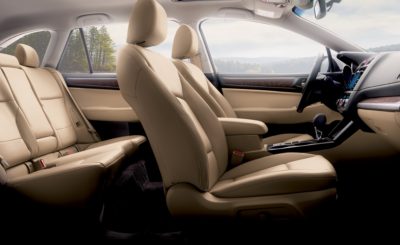 Now for the really gay stuff: I can't wait for the new Absolutely Fabulous movie (see trailer here) to come to America on Friday, July 22, 2016, hopefully straight up (as it were) at midnight. Patsy and Eddie are accused of harming supermodel Kate Moss, thus incurring the wrath of designer and Beatle daughter Stella McCartney, forcing our dynamic duo to go into glamourous hiding.  Hilarity ensues as our gal pals trip on their own eccentricities; and there at the premiere, I won't be the gayest one there (but pretty close).
Yet rest assured, when you see someone driving a Subaru, you can't always assume that they are gay …. but you can assume that they are cool enough to be one.