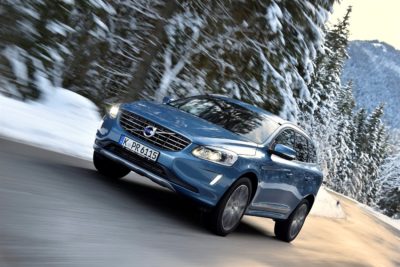 Volvo has tried to keep wheel-to-wheel with its competitors, but it seems the luxury brand has been on the outside looking in as of late. The 2017 Volvo XC60 is a luxury compact crossover that slots below its big brother, the XC90. The sensible Swede is supposed to be a capable family road-tripper, a vehicle that takes you to and from work, and a ride that hauls all of the unnecessary stuff we seem compelled to buy at big box stores, but is it a one-size-fits-all-needs crossover?
At first peep, there is no question, the XC60's svelte and neat exterior styling is sober, pretty much a snore because it has remained unchanged and now direly needs an exterior overhaul, so moving along….
Once inside, the Volvo's cabin looks stately, not overly dressed–soft touch dash, sumptuous leather, a slab of walnut dresses the center console. It's very clear, the once-Swedish/now Chinese-owned automaker is not one for pomp, as this doll is not done to death and dripping with shiny eye-catching baubles! The artifact-ish looking floating center stack is simple, a combo of knobs and Ma Bell-like buttons with lettering that is not easy on the eyes.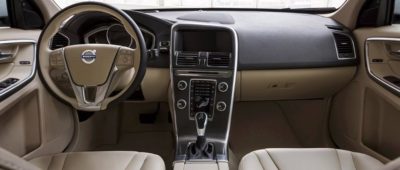 And speaking of squinting, the crossover's 7-inch infotainment screen appears small because it is sunken into the dash and has a matte screen. I clutched my pearls when I tried to touch the screen to get it going and nada happened! Duh me, the XC60's screen is utilitarian, it merely provides info, so I had to hit those non-intuitive buttons and knobs to slowly move through various functions. Who woulda thunk I'd ever miss not only swiping an infotainment system but staring at my fingerprints on the screen during those long red traffic lights. But I digress….
The XC60's Sensus is the in-car tech system that features mobile apps like Yelp and Pandora and can convert the vehicle into a Wi-Fi hotspot that, unfortunately, performed sketchily at times. The optional navigation has 3-D imaging and voice recognition. A built-in app, Find Parking, enables you to plan a trip on another device and send it to the navigation system.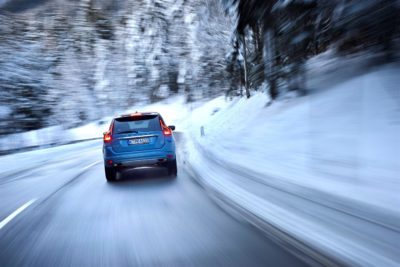 Not all is shady as far as the Volvo's innards: there are those famed and nicely bolstered seats that are heaven-sent comfy and made to hug a body just right. Now back to giving shade: the overall cabin space in the XC60 is tight as far as head and legroom go. Sitting in the front passenger space might make you feel like getting out of the vehicle and walking instead of riding because the annoyingly encroaching and narrow footwell area makes it difficult to find a comfy flat spot for your feet. Rear seating is especially tight for adults but is a kid-sized friendly fit. A Volvo exclusive that parents will love is the optional dual two-stage integrated rear booster seats for their children. And for those weekend bric-a-brac freaks who cruise the yard sale scene, cargo space on the five-seater is more than enough, at 30.8 cubic feet with the rear seats up and 67.4 with them down.
The XC60 T5 is powered by a turbocharged 2.0 liter 4-cylinder that kicks out 240 horses and 258 lb-ft of torque. The T6 and R-Design models receive a supercharger (to boost power at low engine speeds as well) on top of the turbocharger and they produce 302 horses and 295 lb-ft of torque. EPA fuel guesstimates for the XC60 T5 stand at 23 city/30 highway, 26 mpg combined; the T5 all wheel drive version brings the combo number down to 23 mpg. The T6 AWD is thirstier at the pumps, 20 city/27 highway with a combined figure of 22 mpg.
Sitting behind the wheel of the XC60 T6 AWD, I can't complain about the vehicle's visibility in front, but in the rear, the view was hands-down squinty. Driving the XC60 offered no thrills but the ride did feel stable, secure and responsive for the most part. The XC60's suspension was lacking when it encountered rough roads, and this jerky reaction was especially felt through the steering wheel; the experience was disconcerting at times. On the highway, the XC60 T6's passing power was more than adequate, but when the vehicle came upon road twisties, it felt weighty.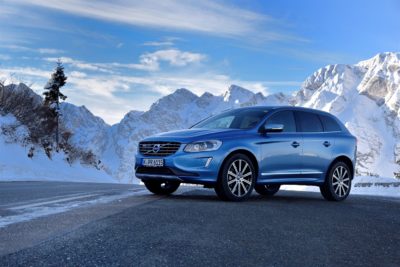 Since Volvo has long been associated with all that is safety, the XC60 underscores this rep by being named a 'Top Safety Pick+' by the Insurance Institute for Highway Safety (IIHS). Safety standards in the crossover include anti-lock brakes, traction and stability control, whiplash protection for the front seats, airbags every which way, City Safety Collision Avoidance Technology system and roll stability control. Other safety offerings include adaptive cruise control with queue assist, blind-spot information system, driver alert control, lane departure warning, distance alert control and collision warning with full auto brake and pedestrian and cyclist detection.
As sad as this review may be to Volvophiles, the 2017 XC60 unfortunately, falls down in areas that keep it from being deemed a one-size-fits-all-needs vehicle. By the way, I will direct my editor to forward all of the hate mail to their nearest round receptacle!
Prices start at $40,950. Need more info? www.Volvocars.com