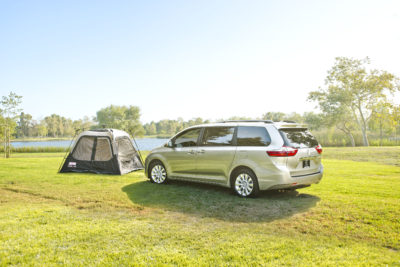 Okay, sure, a minivan doesn't scream sexy or hot or anything we are supposed to feel about ourselves, no matter what part of the LGBTQ world we live in. Minivans, cargo vans, any kind of vans, to include Van Morrison…they often appear in our lives out of necessity, sorta like the hernia operation or root canal we get because we want to keep moving and eating.
A minivan is generally not something you buy because you want to buy one but because you need to buy one. You need the space. You need the ease of use. You need to get a lot of people and a lot of stuff from Point Gay to Point Be-someplace-other-than-where-you-are-now.
Rather than panic or bang you head, why not get a vehicle that is up to the task so you don't have to be?  The 2017 Toyota Sienna, a vehicle that U.S. News and World Report calls an "excellent minivan", can handle all your challenges, even when you can't.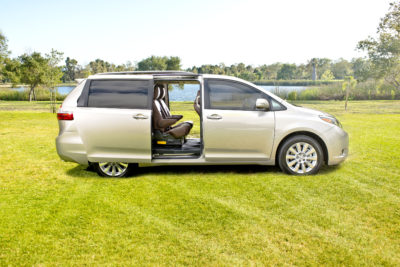 The base L trim starts $29,750 and goes all the way up to $47,310 for the Limited Premium AWD version. The 2017 Sienna (which also may be the name of a child you are transporting) is the only minivan to offer All-Wheel Drive, so that right there is something to consider. I really like the idea of AWD on a minivan. To date, in order to keep a rolling shoebox like a minivan from tipping over, drivers have often put sandbags inside to the give the vehicle some weight.  The obvious downsides are that the sandbags could break, are bulky and take up room, not to mention the unnecessary butchness needed to get, fill and manhandle the sandbags.  All-Wheel Drive makes a lot more sense, plain and simple.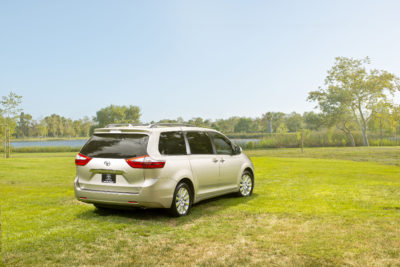 There is a lot you get with the base L trim: 17-inch alloy wheels, a windshield wiper de-icer, manual sliding rear doors, automatic headlights, cruise control, tri-zone automatic climate control, a height-adjustable driver seat, cloth upholstery, a tilt-and-telescoping steering wheel, a rearview camera, Bluetooth phone and audio connectivity, Siri Eyes Free functionality for iPhone users, and a four-speaker sound system with a 6.1-inch touchscreen, CD player, USB port, media player interface and an auxiliary audio jack.
Move up the food chain of trims, and if you can imagine it, you can probably get it with the 2017 Sienna. I suspect that if you truly need a minivan, all kinds of neato options are not on your radar, but just in case a dual moonroof is, well, you can get that too.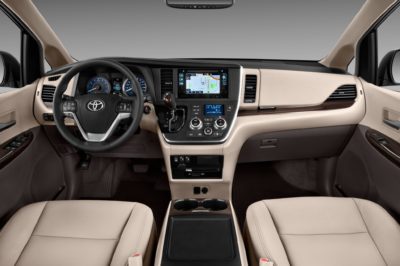 Times are tough in more ways than the one that currently points to the White House. Should you truly be embarrassed by the fact that you drive a minivan to transport those you love from therapy to vo-tec school to doctor's appointments, find some drag queens to make your vehicle festive as you drive them around on a Friday night.  Pretend you are the hip Lyft driver who gives those girls more room for their wigs than a stretch limo. If you think about it, there are so many ways to make your minivan cool…
…And if you can honestly tell people you are a caregiver for a lot of people who have differing levels of mobility, you really can't get any cooler than that.