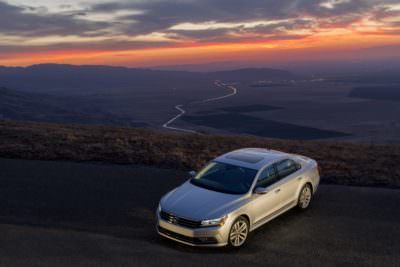 You're probably not going to win any races or gain any new A-Gay friends based solely on the fact that you own and drive a Passat. In fact, it's possible few will ever notice that you drive a Passat, except for you.  If show and flash are a major theme you need throughout your life, you may want to pass on the Passat (and go for the Volkswagen Alltrack). But if you need a quiet and safe kind of reliability, the 2017 Passat is worth your consideration.
In many ways, a car doesn't get much simpler than the Passat. It's a quiet car, even when the engine is fully engaged. There is a hint (just a hint) of luxury to the car that makes it feel much classier than, say, a Smart Car or other practical cars. It is a Volkswagen, after all, so the engineering all the way around is solid, even though some web critics feel the car isn't German enough (and we, as LGBTQs, know how dangerous that kind of narrow thinking is).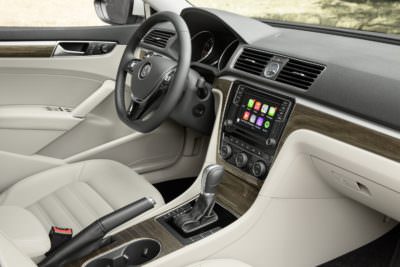 The Passat is considered a midsized sedan, and in many ways, it is just average, but since when is average such a bad thing? It starts at $22,440 for a four-cylinder turbo, and that right there adds a little cilantro and cayenne pepper to your Chili Verde. Mileage is decent at 23 city / 34 highway. Again, not sure this will get you noticed, but sometimes not standing out in a crowd of screamers can be a good strategy.
I tested the 1.8T(urbo) SE with Technology trim, which is right in the middle of the trim offerings at $28,000. (A V6 engine is also available, and those start at a little over $29K.) I had fun with it in a very heterosexual kind of way, and please let me explain….
Whenever I think of breeders (some of my best friends are heteros), I think of calm and quiet and, okay, not a whole lot fun and not nearly as much glamour. Yet their lifestyles serve a purpose, because let's face it, you can't be fabulous 24/7 without taking a serious hit to your wallet or your mental fragility.  When you are straight, you learn how to be calm and accepting (at least in major gay areas) and not let the little stuff get in the way of your career and ideal family life, and you need a car that will allow you to do all that.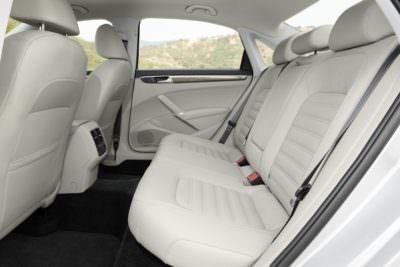 The Passat allows for calm and quiet so you can focus on whatever it is that gives your life meaning or heartache or whatever life is supposed to be for you. This is the car that won't take up any of your precious brain cells or personal space. It's there for you without wanting more or demanding attention, much like you hoped those contractors you hired would be. The Passat, well, it's just there and it just is.  That can be a good thing when every other bell in your life is ringing off the hook.
I can't imagine what it must be like to live a normal American life with a career and descendants and other trappings of what I was supposed to grow up to be upon graduating from Catholic school, back when Debby Boone ruled the airwaves. Though if I were to try, I would definitely try it while driving a Volkswagen Passat.
Debby Boone, a nice simple sedan and a three-cheese Lays Potato Chip casserole: well, that's how I see breeder life in America from my throne (which I stole from a hospital).