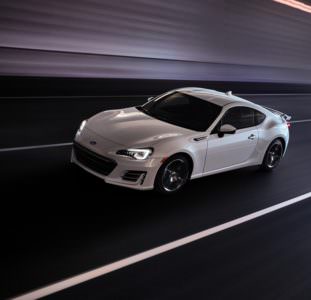 First off, honey, if anyone has ever said to you that you are such a cuddly bear, they were, in all honesty, referring to your largess, which means you will never be able to ride comfortably in the easy breezy Subaru BRZ. The admittedly nice bucket front seats are tight and geared for limited drag, so unless you're a skinny string bean of a millennial, you'll have to fight just to get your legs under the steering wheel.
That said, if the only thing outsized about you is your personality, the 2017 BRZ is a fun little coupe that really knows how to peel out and show off. This is a car for all you hepcats ('hipster' being an insult nowadays) who want a sportscar that has a smidge of practicality to it, and I do mean smidge.  Perhaps my largess just couldn't see all the BRZ's inner beauty, mostly because it was a bear for me to get inside.
Mileage is a combined 24 mpg, which might sound disappointing in today's high-mileage, high-voltage car world, but not to me. I love gas.  I always have a lot of gas and try to have fun with it.  When you crank this BReeZy motor over, you hear everything firing on all pistons as you rev it up so you can spin it out.  To me, that sound is one of the most attractive parts of driving a car.  The future of motoring is going electric, and it will be here soon enough.  With this year's BRZ, you'll get plenty of gas to love and enjoy.  I like that in a car.  In some ways, I really am very 20th century.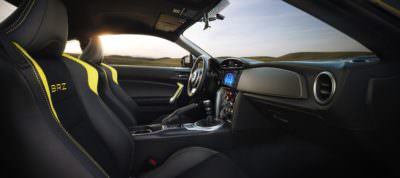 You can get into this fantastic beast for just over $25K, but even in today's world of six-figure college loans, $25K is still a lot of money. If Wedding Bell Blues or Graduation Day are anywhere in your sights, the BRZ might not fit into the plans your parents had for your life.
If not, the BRZ may be worth a second look–possibly a third, if you feel the need for speed. With a tight clutch and sensitive motor, the BRZ is every drag racing amateur's dream. If I had $25K+ lying around the house and slightly less junk in the trunk, I'd consider buying this car myself.