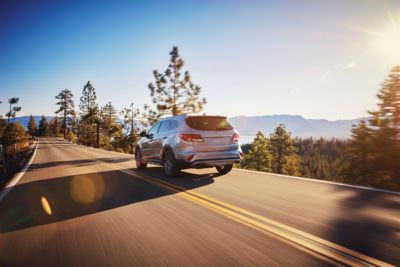 I am so glad that Hyundai finally gave protections to its LGBTQ employees, because now I can gush about their cars and not feel guilty, knowing that its queer workers are protected.
The brand new Santa Fe is impressive all the way around. For example, The Car Connection says this year's Santa Fe "delivers on almost every major crossover-SUV talking point." There really is so much to say about the Santa Fe, but what I really found impressive was its smart, trustworthy, advanced safety technology.
I am still very leery of new car technology that does all the thinking for you, even though it has been proven and tested and used over and over again before we get our hands on it.  One safety feature I love, though, is what Hyundai calls Vehicle Stability Management.  VSM thinks for you, gives you 360-degree vision and, well, keeps you safe and moving.  If you're cruising along and the car in front of you is going slow or even stops suddenly, the VSM will slow or stop the car if needed.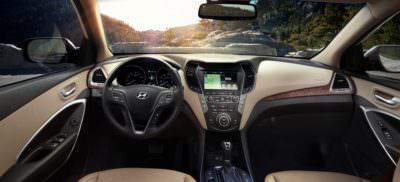 Another feature common on many new vehicles is what's known as Smart Cruise Control, which keeps you at least five to ten car lengths behind the car in front of you. Say you're driving along the highway, and you have the cruise control set for 65 mph.  If the car in front of you isn't going the same speed as you are, the Santa Fe will slow you down to the speed of the car ahead of you and won't let you get too close to its rear bumper. Even if you want to override SCC and speed up, this technology won't let you because, well, it's not safe. What if you want to change lanes, but there's a car already in that lane and it is approaching? This technology won't let you switch lanes.  You will physically be unable to steer into the other lane.
This and other kinds of safety tech go by many names depending on the manufacturer, but they all work together to keep you from harming yourself or anyone else.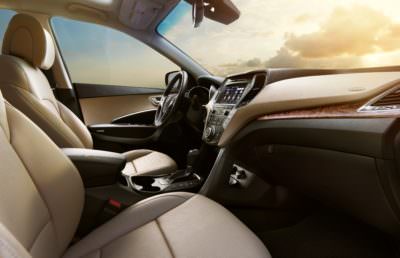 I recently spent an autumn weekend in the Rocky Mountains with the 2018 Santa Fe, and the traffic was predictable, which meant there were a lot of crazy and distracted drivers trying to get somewhere fast. Traffic is often stop-and-go, getting up to speeds past 80 mph, then suddenly slowing to a crawl because of a deer on the road or a driver who just had to respond to a text.  Many of the roads are winding and have grades of seven-percent or steeper.  It's easy to lose control of your car or burn out your brakes if you're not constantly paying attention.
The Hyundai Safety did the thinking for me that weekend.  As we were going downhill, the Santa Fe wouldn't let me get within ten car lengths of the car in front of me. There were a few times when the car in front suddenly slowed, and I had to trust that the Santa Fe would slow me enough to keep things safe.  Just like in those commercials, the only damage was done to my nerves as I did not use the brake (which sometimes can negate what the VSM is doing) and let the Santa Fe protect me and my bear friends.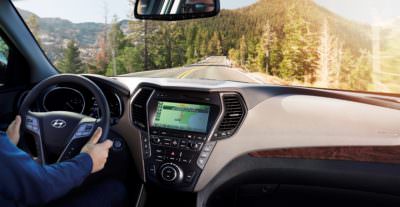 Also of note on the brand-new Santa Fe (the one with third row seats, not the Sport model) is the maximum interior room of 71.5 inches when the back seats are down. That's more than a little impressive. I was able to cram many pieces of old, solid wood furniture in there, and this is furniture that does not bend. Truth be told, I was test-driving a bigger car at the same time (from another manufacturer), and it had less interior room, making the move a bit more challenging in that car.
Gosh, a car that can protect you on the road and help you move your life around as needed.  How gay is that?