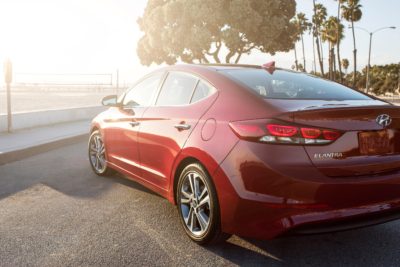 In an episode (that is more than 40 years old) of The Mary Tyler Moore (who?) Show, Mary's boss Lou Grant (played brilliantly by daddy bear Ed Asner) tells Mary that she has spunk, and then proceeds to say, "I hate spunk." Well, sourpusses like Mr. Grant may change their minds once they get behind the wheel of the 2018 Hyundai Elantra.  This car has spunk and plenty of it.
It's fast and peppy and admittedly not built for large people. The base SE trim starts at just under $18K, but reviewers agree that you should go up the trim line in order to get an Elantra worth showing off, so just know that will bump your price up a couple thousand dollars. I tested the GT Sport trim, which comes in at $24,260. It has a sunroof ad a turbocharged 1.6-liter inline-4 engine which puts out 201 horses and 195 pound-feet of torque, so of course I liked it. The base engine of the Elantra is a 2.0-liter inline-4 engine offering 146 horsepower and 132 pound-feet of torque. Depending on trim, there is certainly room to be conservative and frugal or go a little crazy and rev up the engine to enjoy the drive.  The beauty here is that Hyundai really does give you many practical choices, all with a stylish interior.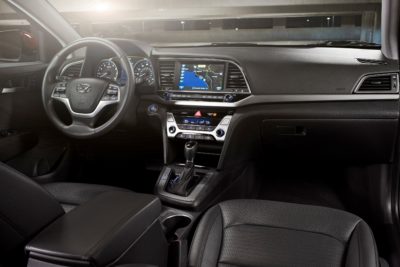 Hyundai has put together an impressive 'welcome page' to highlight what is available and unique about the 2018 Elantra. Boasting that the car is "packed with features, perfect for the real world," Hyundai says that this year's Elantra has a lot to offer, from impressive new safety technology to phone connectivity to a powertrain warranty that's ten years or 100K miles. I'll admit, I liked the moving interactive website featuring all things Elantra.  Click here to check it out.
If you go for a manual transmission instead of an automatic, you will pay less but have to do all that shifting.  That said, the 2018 Elantra has one of the best clutches I've driven in a while. Some clutch pedals are timed so tightly that everyday driving is more challenging than it needs to be.  You can still race with this clutch but not feel like you are going to stall out at a stop light. Indeed, this is a car worth consideration for your LGBTQ life in all its splendor.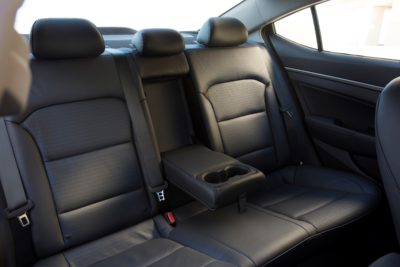 And don't forget that now is a great time to go looking for 2017 models. Dealers want to get rid of this inventory that consists of pretty standard, off-the-shelf, ready-to-wear vehicles.  If you don't need everything in a car, now is a good time to go holiday shopping.
But seriously, when you are LGTBQ, every day is good time to go holiday shopping.