Ed. note: The Subaru Outback is on a nationwide charm offensive. Yesterday, Casey gave his opinion of the 2018 model (lavishing high praise on the Touring trim), and today, Sam offers his take. Compare and contrast, y'all.
---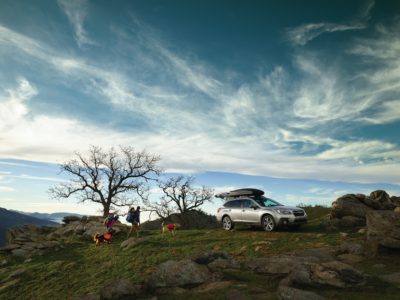 As I walked out the door of the U.S. Army, I remember telling my first sergeant, "You'll regret getting rid of my gay ass, because someday, you and your ilk will want to be just like me and my fabulous kind." It was 1991, and I didn't really believe it at that time, but here we are, all these years later, and not only do breeders want to be like us, they constantly shop like us. Whoda thunk, right?
Consider, for example, the Subaru Outback, a longtime lesbian classic that today's straight crowd can't get enough of (which really bumps up the price). And they're not just buying it to be pretend-lez, they're buying it because they understand that the LGBTQs were onto something all along.
The Outback is one of the best SUVs out there. Constant all-wheel drive is just one of many reasons. This rugged, not-so-little but very maneuverable vehicle can take on anything. Standard equipment for 2018 includes Hill Descent Control, Hill Holder (so you don't scream too loudly as you coast downhill), 8.7-inch ground clearance, and Active Torque Vectoring. Yeah, I don't really know what that last one is, but it sounds butch, and I need all the help I can get in that department. Add in 28 combined mpg and almost 74 cubic feet of interior space (when all seats are down), and this is a car that is going places.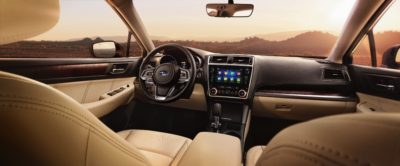 Other standard items this year might seem like no great shakes until you have to drive a car without them: power doors and windows, paddle shifters, electronic parking brake, steering wheel controls, and security system with engine immobilizer, to name a few. By now, many of those items should be standard on all models, but alas, you may have to pay extra on other cars. The 2018 Subaru Outback takes care of all of that for you while realizing that you just need a solid reliable tough car that will protect you from those who want to harm you and your own bad decisions.
Edmunds.com complains that acceleration on the 2018 Outback isn't particularly refined and that its handling of corners is inelegant.  Well listen, Mr. Edmunds, this is a butch car that has drivers who are equally scrappy.  You want elegance, go talk to Mercedes or BMW. This is a tough SUV for people with tough lives who need something dependable, not snazzy. You want style and grace, go talk to the HRC crowd, but trust me, when they need someone to defend them, they call their lesbian friends, and that would include the 2018 Subaru Outback in all her trims, shapes, and sizes.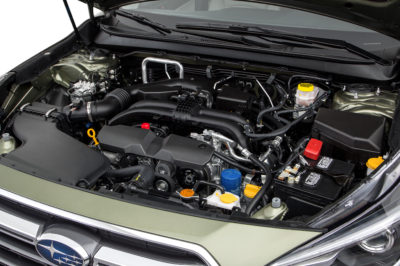 Simply put, the Outback is your everyday SUV for everyday thrills and spills, including the unintentional ones. Starting at just under $26,000, this is an SUV worth consideration if you need tough or can afford tough. (And really, who can afford to go without something 'tough'?) Subaru has a long legacy of producing cars that lesbians love, because these women are always looking for good, solid vehicles that can take it like a Marine and still uphold the Constitution.
And that, in a nutshell, is why Republican leaders don't like lesbians or tough Subarus.