Is it tough to find an auto dealership that wants to work with us?
For the example, my significant other, Jason, needed to replace his aging Mercury Mystique with a newer vehicle. He asked me to help him find a car that he would be happy to own for the long run. While finding the right car was the easy part, finding a dealership that will work with him – a gay man – was the hardest part. Part of the problem is that he lives in a suburb of Milwaukee. Since I live in the Minneapolis-St. Paul area, I do not know anyone at any dealer in his area. This presented quite the challenge for the both of us.
That is the key element in knowing where to shop in a place that welcomes us as customers. We can go to any dealer, find the right vehicle, work with anybody, and get a good deal. However, as LGBT people, we tend to want to work with dealerships that welcome us and our business. The last thing we do not want from people we do business with is to be discriminated against in the process of purchasing a new vehicle.
In the automotive business, the dealership serves as the front line for any manufacturer or brand or even working hard to find a place to ship in their cars (like this website). They are the ones we have to work with in order to fulfill our want/need of a vehicle. As customers, we want to be served with respect. More so, to be welcomed warmly without prejudice towards conducting a major transaction that should serve us for years to come.
The challenge was on for Jason and I. It took some investigation and research to find only one dealer in Southeastern Wisconsin that would possibly work with him. None of the publications in the area that entertained LGBT readers did not have any advertisers that seemed worth working with. I went to the website of the Wisconsin LGBT Chamber of Commerce to see who might be a member. I found one – a Subaru dealer near General Mitchell Field.
Jason and I visited that dealership. While he was test driving a potential car, I talked with the general manager about why his store was the only one listed on the chamber's membership roster. There was a sense of pride in not only being a member of the LGBT Chamber of Commerce but stated that they participate in community events, such as Milwaukee's Pridefest.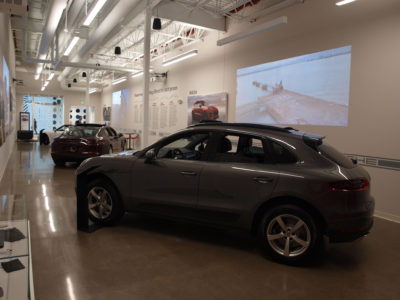 This will be my first recommendation to potential customers – know your market. By knowing your market, you find out which dealers are indeed LGBT-friendly or have LGBT staff employed there to work with. There are three ways to find this information: the local LGBT publication, a listing of the local LGBT Chamber of Commerce, and by word of mouth. Your LGBT friends might know someone – who might know someone – at a dealership that will work with you on finding a new or ed vehicle.
Once you find the dealership that welcomes us and is worth working with, check on the kind of feedback it gets before you do a search for your vehicle. Google, Yelp, and Facebook offer great feedback tools which the dealers do pay attention to. If the dealer feedback is good, that is the place to start your vehicle search. If the feedback seems at least pretty mediocre, you may want to put that in the back of your mind when conduct business with them. Do not just pay attention to the score based on the five-star rating system – actually read what other customers have said about the dealership.
Finding a dealership to work with is one thing. Finding a vehicle worth looking at that dealership is another. It sounds like that you are working backward, since you usually find the vehicle first, then visit the dealership. Again, finding the vehicle you want will become the easy part.
At the dealership, when you are introduced to your salesperson, have him or her introduce you to the key people you will be dealing with in the process of purchasing your next vehicle. The team behind this salesperson will become vital in ensuring a positive transaction through the time you drive off of the dealer lot. It shows that you want to business with this dealership.
It is easy to say avoid dealerships and dealer chains who have had negative dealings with our community. For years, the automotive retail business had an image of being quite conservative in dealings with not just LGBT people, but with many minorities. In this era of social media, any such messages are given more attention than before. Yet, I have found that there is actually LGBT personnel who work at these dealerships – and the dealership will work with us because of said personnel on staff.
For us, Jason did get his car – a 2014 Toyota Avalon XLE Touring sedan. The dealership experience was almost lost, however. We went elsewhere in Wisconsin to find the car – a certified pre-owned model. Yet, we felt our dealership experience was less than ideal. We did not work with anyone from the LGBT community there, though we did drive off in the Avalon after a few blips along the way from the dealership.
Perhaps, your dealership experience will be much more positive than ours. All it takes is to know who to deal with that will work with us with a warm welcome – from the first contact with the sales staff all the way to the service bay.