I will admit, I thoroughly enjoyed driving the 2019 MINI Cooper Countryman, as evidenced by all the snow and dirt on the car in the photos here.
This is one of those smallish cars this is like your teacup pet that thinks it's a Doberman, the one that perks up at your command and doesn't back off until you to tell it to do so. Just like that teacup chihuahua, the Countryman dances around other cars with ease and doesn't hesitate to get you through a tight spot and out the other end. That power, especially on the highway, is impressive, or, well, maybe I'm just easily impressed.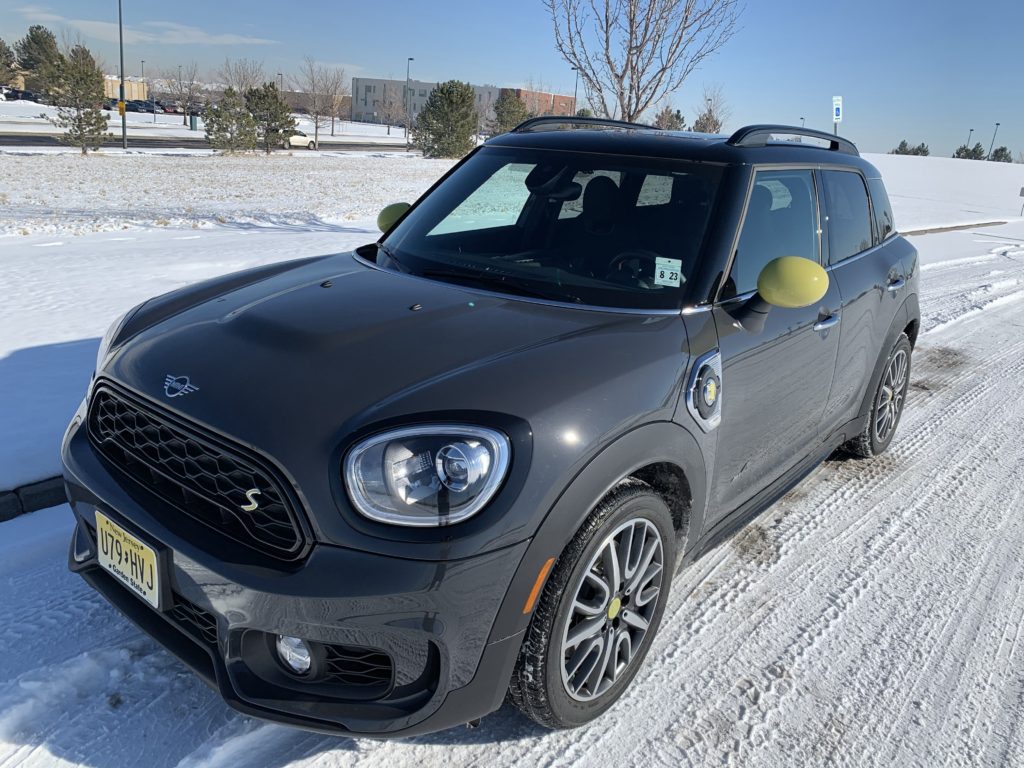 But let's face it: this 2019 winter here in the States has been brutal, and this year's Cooper Countryman has done swimmingly all the way around. It's small and agile and yet there is quite a bit of room inside for friends, family and feast.
This is actually now a midsized car, which is a bit unusual for a MINI.  Starting at $37,750, this hybrid version described by Autoweek as "gasoline in front, electricity in the back, and typical Mini in the middle"is the most powerful Mini you can buy (as a hybrid, no less) and it comes "smothered" in sports-appearance extras. 
Admittedly, the Wacky Races badging and styling is indeed cool-and-groovy and gives the car a je ne sais quoi that all you urban hipsters have come to love and expect and respect. Some of that snazziness, like a leather steering wheel, rear spoiler and 18-inch JCW (John Cooper Works) spoke wheels, will cost extra.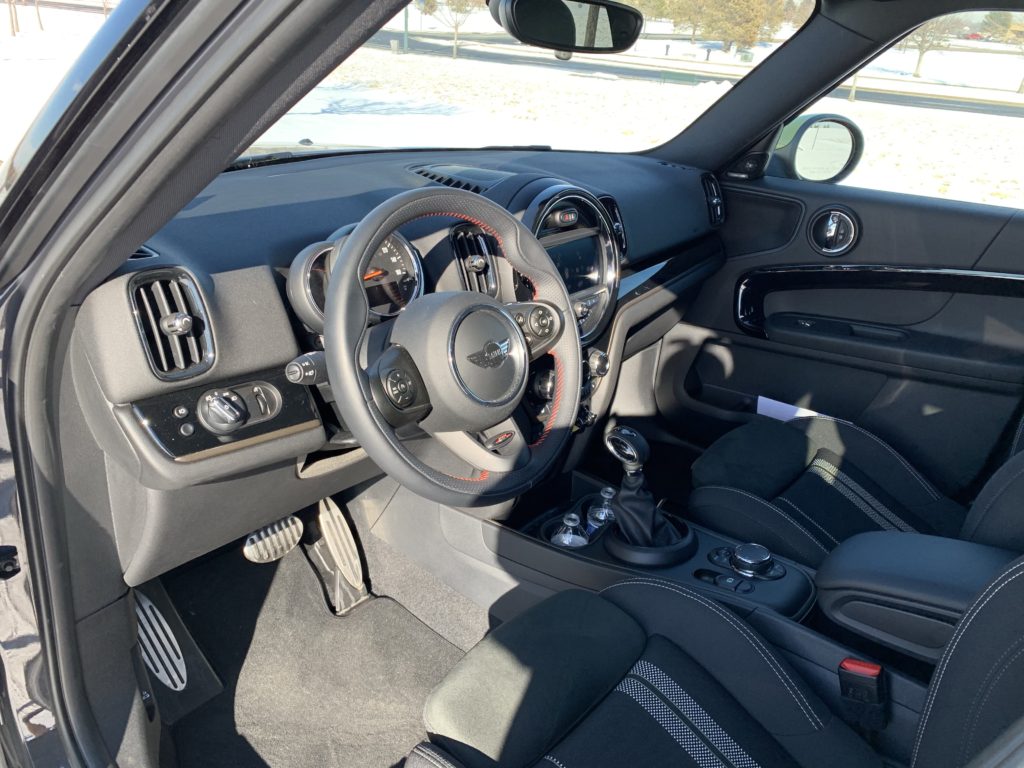 As with all Minis, the Stop/Start button is clearly labeled "Stop/Start" and is in the lower center of the dash, just about where the cup holders are, which is a bit counterintuitive here in the colonies. The dash on the MINI has always been a bit counterculture, or European, or whatever. Be sure to take your time when you first get in and enjoy yourself while learning the lay of the land.
The navigation system is relatively simple to use and works well for the car, but it too cost extra. I admit to not being the most technologically-advanced LGBTQ+ on the planet, so the fact that I could operate it with ease says a lot, especially when you loan it to your grandparents for the weekend and leave your The Weeknd music in the system.
The MINI Cooper Countryman all-gas base trim starts at $26,900 and gets 24 city / 33 highway. As noted in the title of this review, I tested the SE trim, which is specific to the hybrid, and it was a great little performer. That trim was $45,750, a considerable jump in price from the base gas-only Countryman, so again, keep it all in mind when shopping.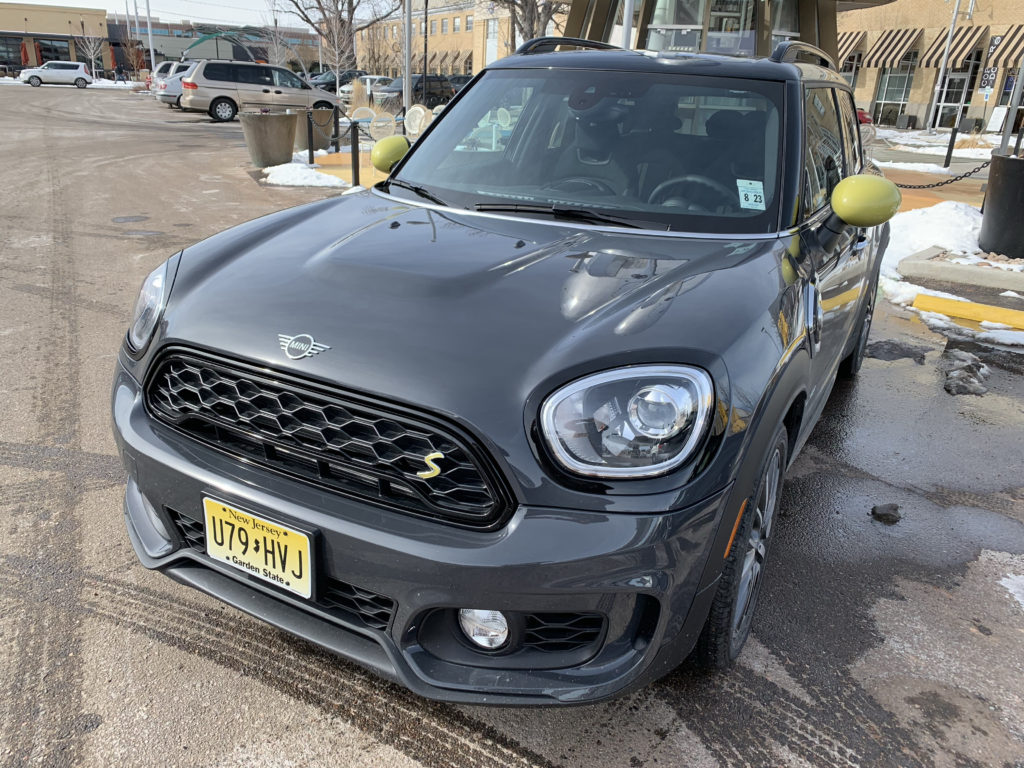 I do feel that whatever English flair the MINI may have had in the glory days of Robin Hood and Mick Jagger are long gone. The Countryman is now, for all intents and purposes, an American car – and a good one at that.
It's also one that will cost you but you will get what you pay for, unlike what Americans often get in exchange for their votes.
Which, at least to date, have not been obviously for sale or purchase. Except in North Carolina.