If you watched the Academy Awards recently, you saw that "Green Book" won Best Picture. For some critics, it was a stunning surprise. But, for supporters of the film, it was a well-deserved Oscar.
The movie was based on the story of Don Shirley, a jazz and classical pianist who was driven by his bodyguard Tony "Lip" Vallelonga through the Deep South in the 1960s. To ensure a smooth passage for Shirley during his tour, these gentlemen had to use the "Green Book" – also known as The Negro Motorist Green-Book – to find accommodations, restaurants, even safe places to go for African-American travelers. 
Being not of this country's status quo, travel can be challenging. Even in our recent past, we had to find our way to know where to go that would welcome us. We all faced discrimination because we wanted to visit somewhere and someone decided to send us away from our dream locale.
In the years after Stonewall, LGBT travelers were in a similar bind as our African-American brothers and sisters. Luckily for us, we had our own set of Green Books.
Since 1964, LGBT men and women chose the Damron guides to find where we can be welcomed anywhere in the world. Today, several guides are still published by Damron, along with a website accompanying the guide booked themselves.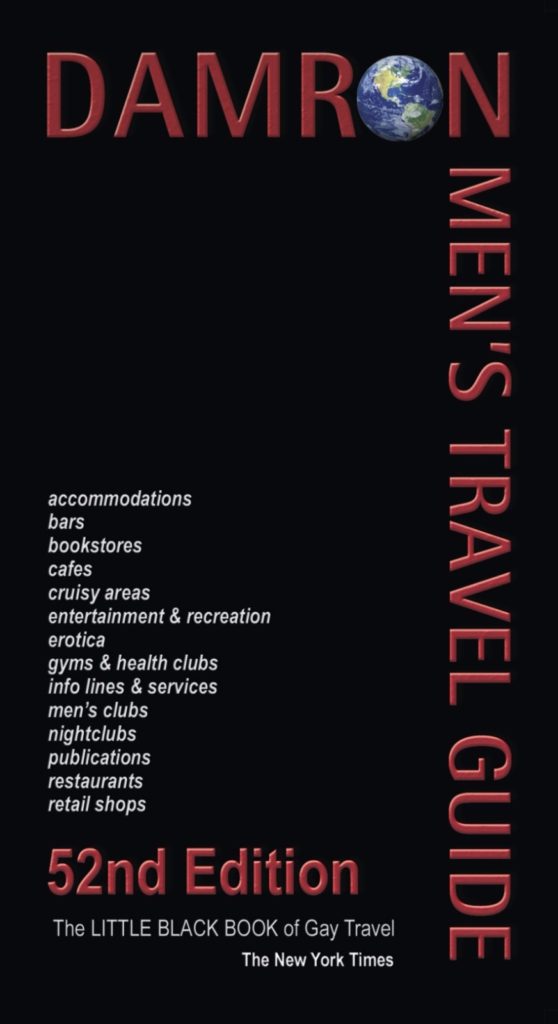 It began as a guide to find where the bars were that welcomed gay men. The Bob Damron Address Book fit the in the palm of your hand with listings based on a businessman's own travels unearthing places where we can be welcomed.
Soon, that would expand to places of overnight accommodations – not just hotels and guest houses. Keep in mind that in the early years of the liberation movement – prior to the AIDS crisis – there were listings for bathhouses where men could meet for sex.
A women's guide would join the men's edition by the 1990s. And, since the 1990s, Gina Gatta has led the travel guide publishing business as its President and Editor-in-Chief. The guide themselves have also evolved with the times by being inclusive of all people within the LGBT community.
These days, the Damron guides have include many listings of various resources and places for us on the road. According to Damron, these listings include "info lines, support/social groups, accommodations, bars/nightclubs, cafes and restaurants, bookstores, gay retail stores, spiritual groups, LGBT publications, gyms/health clubs, men's clubs (i.e. bathhouses, sex clubs, saunas), sex clubs (women's or mixed gender playspaces), erotica shops (adult bookstores and piercing parlors), cruisy areas, and localized websites."
To use the website, there is a quarterly subscription fee of $9.95 per quarter. Or, you can simply buy any of the Damron guides from $10.00 to $24.00, depending on which one you choose. Their titles also include the Gayellow Pages and Betsy and Pansy's Severe Guides.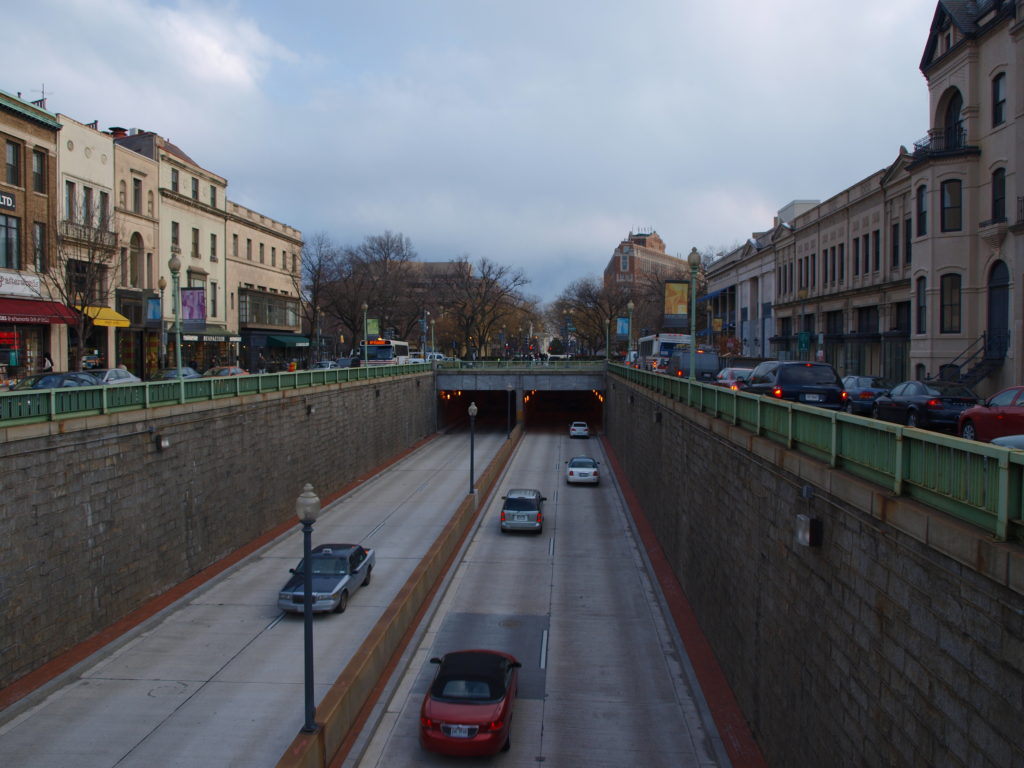 Damron may be the most notable name in LGBT travel guides, there are plenty of others that are out there. Berlin-based Spartacus International Travel Guide is still in publication, and not just in print editions. Like Damron, Spartacus uses multiple platforms to direct travelers to their guide and services that go along with them.
Nowadays, mainstream publications, along with convention and visitor bureaus, have expanded their travel guides to include LGBT travelers. Even apps on our smartphones have take place of printed guidebooks to find everything and anything. By that, we also mean the dating/hook-up apps that introduce us to locals in places where we find ourselves as strangers.
While these developments are welcomed to help us become part of the mainstream while maintaining our cultural identity, this just sounds like that an era might be ending.
Well, not exactly. The one thing that the Damron and Spartacus guides do is to maintain a list of places that are friendly to us in communities that are not entirely welcoming to LGBT visitors. Plus, to list places that are off the beaten path from notable LGBT scenes, such as small towns in rural settings.
As with the "Green Book" of the past – and in the Oscar-winning film – our Damron guides still provide a road map to the places that welcome us. Over the past 55 years, these travel guides help us point to an oasis where our community lives. Even in today's climate of ups and downs for our community, this guide may still come in handy for us to find our tribe in the most unlikely destinations along our way.