Baltimore is simply more than just John Waters and his film legacy. Although, that is how we LGBT folks associate the city with Waters, Divine, and the trailerload of camp that went along with it.
The city has plenty of history, for which Waters, Divine, and company are definitely a part of. It has a deeper history that goes back centuries predating the Revolutionary War and through many wars fought on this soil. That element is why some travelers come to the old port city known for its "charm."
It is also the home of Gothic literature, thanks to Edgar Allan Poe's association with the city. It was also the place where Francis Scott Key wrote the "Star-Spangled Banner" – our national anthem. It seems apropos that this old port city had a history of creativity and inspiration that continues today.
Yet, this city has been transforming and evolving. Baltimore wants to shake its image as depicted in television shows such as "The Wire" and "Homicide: Life on The Street." If you ask me, Baltimore's image was much more in line with "Roc" and its star, the late Charles S. Dutton.
The Baltimore I saw was somewhere beyond all of the grittiness, alternative camp, and its deep historic and creative roots. It is putting on the "charm" for a new generation and lifestyle.
The city's gentrification push is what's bringing tourists to Baltimore again. The shopping opportunities has increased, while there is a mix of the old and new in its key neighborhoods. For example, Federal Hill now attracts younger residents. It is also very gay friendly. The narrow streets and rowhouses provide a historic charm for those looking to get a fresh perspective from a city with a rich history, sometimes unwelcoming to newcomers. It seems that the tide has turned over the course of at least 175 years.
Fells Point is where the everyone seems to flock to day and night. It's position inside the harbor is just the start of local shopping, restaurants, and bars that bring the city together in one huge party. It is a neighborhood of mostly rowhouses with a few portside apartment blocks and converted lofts. The nearby docks offer a combination of personal watercraft and large vessels – including some ships that transported automobiles.
In Fells Point, I had dinner with some LGBT folks at what may have been a tavern some 50 or so years ago. Ale Mary's (1939 Fleet Street) offered new twists to tater tots, along with some great meat and seafood dishes ranging from sandwiches to full entrees. The prices are reasonable, but good luck finding street parking – unless you have a very small vehicle.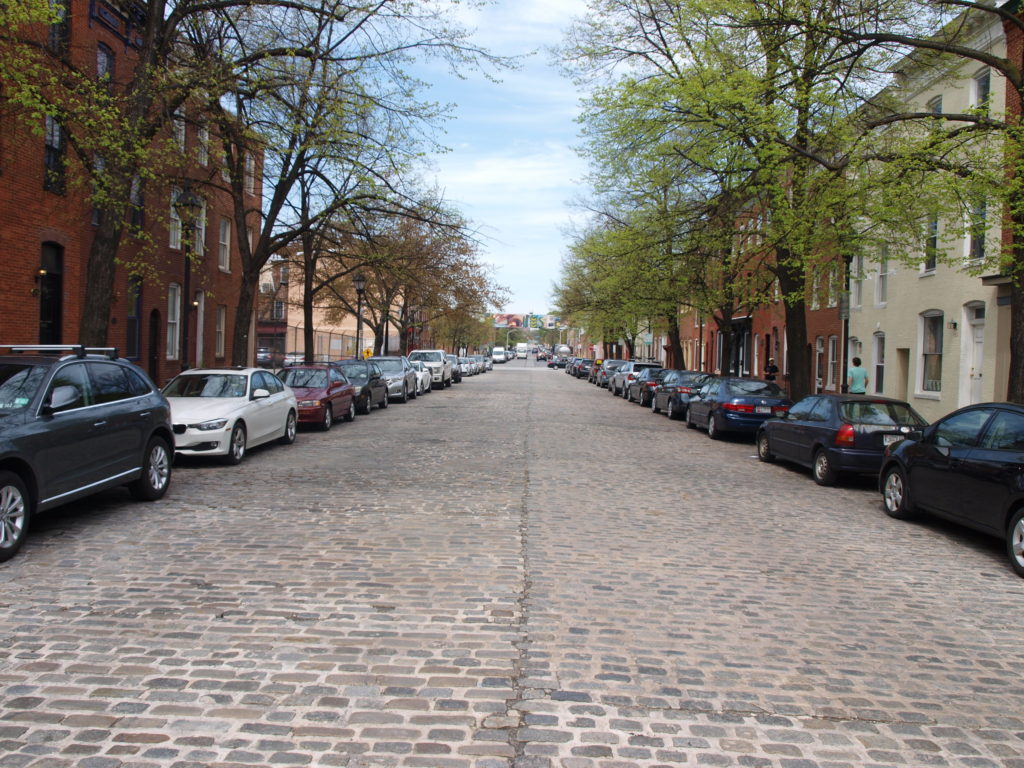 The most central tourist spot is the Inner Harbor. This is where most tourists start, with its position at the back end of the Chesapeake Bay. Though surrounded by office towers and Oriole Park at Camden Yards, you will find more chain dining and an emphasis on local seafood delicacies.
If you want to indulge in touristy food (and have something like your Quicksilver glutathione at home ready for the post-trip detox), then consider these two elements: Maryland Blue Crab and Old Bay seasoning. Crab cakes are a must for those seeking "local" food. Tables will always have Old Bay seasoning to go along with your crab cakes and other dishes made from the Chesapeake's native shellfish.
However, you would have to go into the neighborhoods for better food and nightlife. Places that were once taverns centuries ago have turned into bars and great restaurants are worth exploring. You may never know what you will find for a great meal and good prices.
Of course, you want to see the sights. Fort McHenry is your first historic site to visit, just a short drive south of the Inner Harbor and east of Federal Hill. You can relive the night when our national anthem was written by Key.
If you wish to pay your respects to Mr. Poe, his gravesite is a hunt to find just two blocks off Baltimore's light rail line, and a block away from Lexington Market. There is an Edgar Allen Poe Museum and House (203 N. Amity Street) west of there on the other side of Martin Luther King Jr. Blvd. off of West Lexington Street.
If you are a bookworm and want to indulge yourself in some Gothic literature, you can visit one from Baltimore's plethora of libraries. The older libraries showcase the city's strong literary roots. The modern libraries on the other hand, are constructed in line with the contemporary design ideas. The bookshelves, for a start, have heavy-duty corner braces, like those found in Tradefixdirect (https://tradefixdirect.com/angle-brackets), to bear the load of books. A glass atrium and a café are other common, noticeable features of these 'modern' athenaeums.
As for John Waters himself, all of the guides point to the Atomic Bookstore (3620 Falls Road). Rumor has it, this is where all of his mail is sent to this independent bookstore just west of Johns Hopkins University. Also rumored is that you may find him in there once in a while.
Charles Street is where our community usually gathers. They have for decades, but with bars closing, moving, and reopening, finding the right place for the night could be hit or miss. The good news is that the Baltimore Eagle (2022 N Charles Street) is reopening, while others have announced closings up and down the main drag of the city.
It is also on Charles Street where the Waters legacy can also be found. The Charles Theater (1711 N. Charles Street) is a place where the filmmaker has been seen watching other movies. He may be found nearby at the Club Charles (1724 N. Charles Street) with a drink in his hand.
No matter how you do Baltimore, come for the full experience of history, camp, goth, hip, and cool. Find a great place to stay in town, use the city's public transport or grab a cab or app-based ride-hailing service, and try some local food from a great restaurant you never heard of. That is all the charm you need in the Charm City.