The 2010s were a decade of progress for LGBT people. Our visibility and representation increased multi-fold with major strides made by our government, our lives, and our culture. Our community broke through many barriers that are still challenged today.
Yet, we got married legally. We saw more Trans visibility. And, we saw our automotive industry open up to welcome us at the workplace.
To celebrate the end of this breakthrough decade, we asked our staff to compile a list of vehicles that represent the 2010s for our community. This is what we collectively came up with.
Bear with us…it's a long list!
Audi A7: Elegant/eye-catching styling, interior function and beauty, roomy, agile, peppy though not brawny get-up-and-go power, overall luxe coupled with sporty driving dynamics. (Ruth Manuel-Logan)
BMW 3-Series: The elite LGBTs love their Bimmers, and the 3-Series satisfied their A-List aspirations or their want of being (insert gender here)-racers. The E90 entered into the decade strong with a formula that included a stout four-cylinder turbo, a strong six-cylinder model, and the iconic M3 monster. By the middle of the decade, the E90 yielded to the F30, a more refined and substantial version of the desirable and aspirational premium compact sports sedan. (Randy Stern)
Chevrolet Camaro: The 5th generation got the Camaro back on track. When it rolled off the assembly line in 2010, it was the first Camaro to do so in eight years. The model had really lost its way in the 1980s and 90s, but the 2010 model gave it the beefy physique and chiseled looks it deserved. (Richard Read)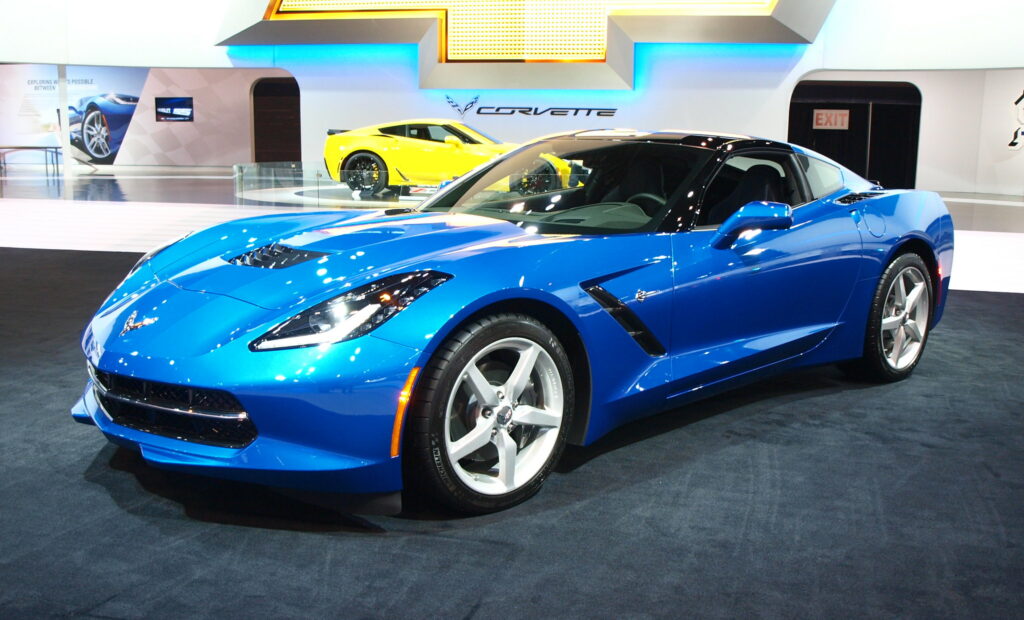 Chevrolet Corvette Stingray:  The car that wasn't supposed to become the finest example of the front-engine Corvette formula.  It has styling traits that trace their lineage back to the 1950s, it revived the Stingray name for base models, and performance that won on the street and track, especially in ZR1 form that's about as far as you can take a front-engine performance car.  Much of what makes the C7 great (styling/comfort/tech) was carried over to the mid-engine C8.  What a way to end Corvette's first chapter. (Casey Williams)
Chrysler Pacifica: Who would have thunk that a minivan would be a top LGBT pick for the decade?  Yet as more and more queer families expand in numbers, tight and fast cars have made way for something bigger and more practical – yes, that means that "mom van" has made a comeback in a big way.  The Chrysler Pacifica hit the market as a reincarnation of the old Town and Country minivan and has proven to be a top-notch, luxury, comfortable and easy-to-clean minivan that makes sense for families who need lots of room and practicality.  And something to go easy on the household budget. (Sam Gomez)
Fiat 500: This vehicle really came of age in the teen years of the 21st Century.  The introduction of the 500L took it from a two-door to a four-door and effectively increased interior room by almost 50 percent for its birth.  As the car transitioned into the 500X and later incarnations, however, the aging process did not go so smoothly: the engine became more sluggish and the interior room got more pinched.  Still, it proved to be one heck of a gay car for the decade.  All the bold, gay exterior colors offered showed the hetero world that you don't have to be drab just because the rest of your life is. (Sam)
Ford F-150: LGBT consumers overwhelmingly care about environmental issues, but like everybody else, we also have work to do. The 13th generation of America's best-selling vehicle for 30-something years lets us do our hauling while lessening the impact we have on climate change. Launched in 2015, it hauls like an F-150 should, but it also features aluminum bodywork to deliver better MPGs. (Richard)
Ford Flex: A real downplayed people mover, unique styling, spacious and useful interior for multiple humans front-to-back, surprisingly nimble, crisp steering, stable and comfy ride. (Ruth)
Honda Element: This boxy standout died early in the decade and is sorely missed. It was perfect for growing families, dog-lovers, antiquers, and anyone else who schleps people and things from place to place. And the easy-to-clean interior made it a good fit for neat freaks, too. (Richard)
Genesis G90: Luxurious attention-grabbing design, top-notch interior, spirited/smooth handling, amazing passing power, loaded with bells and whistles (Ruth)
Hyundai Equus: Overall stately exterior design, indulgently comfy and roomy cabin; graceful, poised and serene motoring, offers amenities galore for its sticker price (Ruth)
Mercedes-Benz S-Class: This is the car that returned Mercedes to the top of the luxury car market with styling that recalls the classic W116 series S-Class and next-generation technology like lane centering, twin-screen infotainment, and all of the latest crash avoidance systems. No car was ever more comfortable or dignified. This car's successor will surely take us another step towards autonomous driving. (Casey)
Mitsubishi Outlander Sport: This may not be a national phenomenon, but if you have an out LGBT dealership principal who has been heavily involved in our community, people will come to his store and buy their best product. In Minnesota (and Western Wisconsin), the Outlander Sport became the affordable vehicle of choice for the LGBT community. The simple small SUV has been a great starter vehicle for our community in the Upper Midwest – all because of one person. (Randy)
Nissan Leaf: We're a fashion-forward community of early adopters, and the Leaf was one of the earliest all-electric models you could buy in the US. (Richard)
Nissan Rogue: This car is hot and fast and one of the best little get-up-and-go cars of the decade, perfect for LGBTs of all stripes, assuming you can still fit into the jeans you wore during Y2K. Redesigned and reintroduced mid-decade, it's a spunky little car that is priced right for most pocketbooks. It's fast and fun and not terribly practical if you have to do more than carry you and your significant other from Point Gay to Bee with just a few belongings – but it is a treat to drive and the long-term economy is worthwhile. And it is very zippy-yippy and still a lot of fun for those who are still limber enough to lead an active LGBT lifestyle. (Sam)
Subaru Crosstek: No top-whatever car list for LGBT drivers would be complete without one from the queer fan fave, Subaru. The Crosstrek is a sassier, sturdier iteration of the Subaru Impreza, and although it got off to a bumpy start, it's clearly hit its stride. (Richard)
Subaru Outback:  The car that arguably saved Subaru with clever ads featuring Crocodile Dundee's Paul Hogan delighted traditional owners and attracted many more with the third-generation.  It went from a soft-road capable compact wagon to a seriously capable mid-size crossover that not only defines modern Subaru but is also the best-selling crossover in America (not to mention, commanding over 80% of the station wagon segment).  Whether you're carrying a surfboard or offspring, this car does it all – and comes from one of the LGBT community's best automotive friends. (Casey)
Tesla Model 3: The automaker that shook up an industry (even if it isn't profitable) launched its first high-volume model. It should be noted, however, that Chevrolet beat Tesla to market with the Bolt and will continue to give it Hell with a series of impending EV introductions, but sexy styling and the cult of personality carried the day for Tesla in Round 1. The Model 3 may yet be the Model T of the EV age. (Casey)
Volkswagen CC: Attractive upscale Euro styling in and out, responsive, strikes a nice balance of ride comfort and sportiness. (Ruth)