Never heard of Mitsubishi?
Thought they only made aluminum foil or electronics? You can hardly be blamed for not knowing that they make cars and have a presence in the United States and throughout the world, limited as it may be, other than Japan.
The company best known for products other than automobiles has struggled to make itself known in a car market that is constantly screaming at consumers in a 24-hour social media climate. Advertising and hinting are rare for the company, or so it seems, and thus, word of mouth is rare as well. Throw in the fact that their cars tend to whisper, and no wonder you can barely hear them.
Enter the 2020 Mitsubishi Eclipse Cross, a small SUV that comes in with a starting price of $22,995 – and gets 26 miles per gallon in the city and 29 mpg on the highway. That's not bad. In fact, compared to some of its main competitors, like the Fiat 500X or the Nissan Rogue ('competitor' is a subjective term), that alone may be worth considering when shopping for a new car.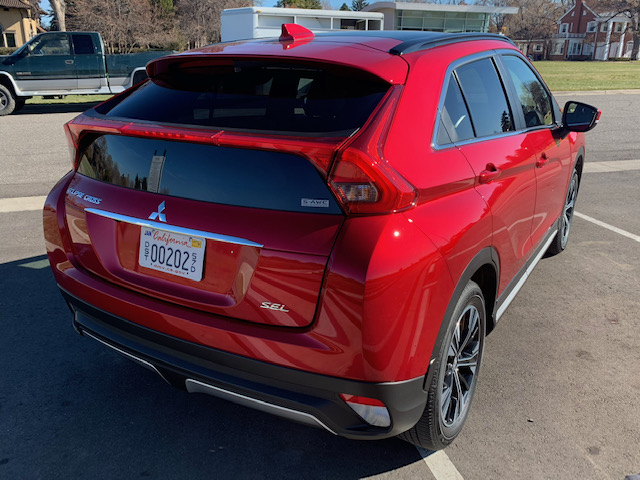 Standard features at the base ES trim are pretty standard: rearview camera, Bluetooth, 16-inch wheels, heated side mirrors, seven-inch infotainment screen – to name a few. Go up the food chain and you get more, with the top-tier trim, the SEL, coming in at $27,145. Still not a bad price, give the price of other essentials, like housing and education.
Mitsubishi's stated terms for features on their cars are a little different than most manufacturers. Front-Wheel Drive is standard, though it is called 2-Wheel Drive on promotional materials. And All-Wheel Drive is available on higher-end trims but it is called Super All-Wheel Control (S-AWC). Threw me for a bit of a loop, it did.
All trims carry a 1.5-liter four-cylinder engine that delivers 152 horsepower and 184 pound-feet of torque. No races will be won with this engine, and hopefully that's not the point behind your consideration of this car, but for your day-to-day "She Works Hard for the Money" life, this should get you through it all rather well……..
Admittedly, you can get some nicer features if you are willing to pay a bit more and go up the food chain. Standard on the SE and the SEL trims is Forward Collision Mitigation, Lane Departure Warning and Automatic High Beam (which go on and off around dark corners or when oncoming traffic approaches). Other features are available throughout the trims, and they are worth a look.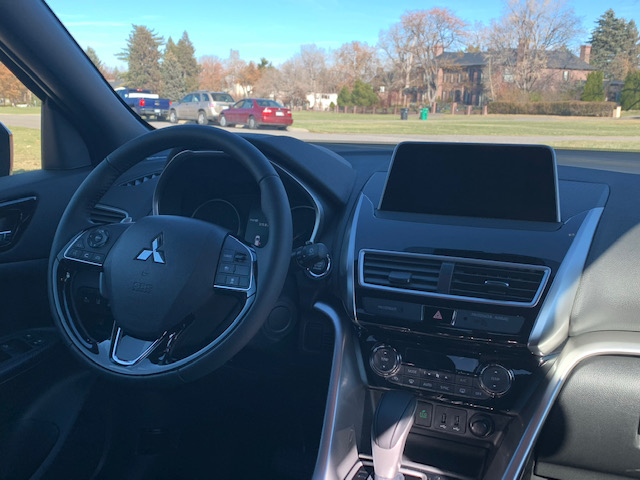 Admittedly, the internet goddesses have not been too kind to the 2020 Mitsubishi Eclipse Cross, noting, among other items, that the ride is a bit too bouncy, especially on corners. And the interior is a bit pinched. Fair enough, and given that you won't be purchasing this car for anything other than economy, those arguments need to be considered but may have already been addressed and dismissed.
Yet what is worthwhile is the notion of doing some comparison shopping and seeing if there are other compact / smallish SUVs that may be more of match for your particular needs. I know, I know, I hate doing my homework too, but as Sister Theresa used to warn, "If you don't learn your lessons now, you will pay for it later."
The entry price for the 2020 Eclipse Cross is attractive, and if you can find a good used one, perhaps even a 2019 that is still lingering on dealer lots 'as is', go for it. The goal here is to pounce when you are ready…
…. But not until you are truly ready to pull the trigger, and please be sure you know at what you are aiming.
Nothing like a misfire and then all you've managed to do is mess your hand.