Editor's Note: This vehicle was tested before the coronavirus restrictions were in place.
Life goes on regardless of what else is going on out there, whatever out there is.
You may need to get a new car, one that can accommodate your family and all their needs. If that is the case, one of the best new cars to hit the market in a while is the brand new 2020 Kia Telluride.
Yeah, sure, it's timing really, really sucks a lemon. What should be a huge wave of popularity is being overshadowed by a virus and its political fallout that is destroying everything in its path.
Thus, I promise to keep my reviews brief. You most likely won't be able to test drive one and, should you be interested, will have to rely on good faith and guidance of experts who have gotten behind the wheel. So here are my thoughts:
I really, really, really like the brand-new Kia Telluride. This is one of the best new SUVs to come along in a while.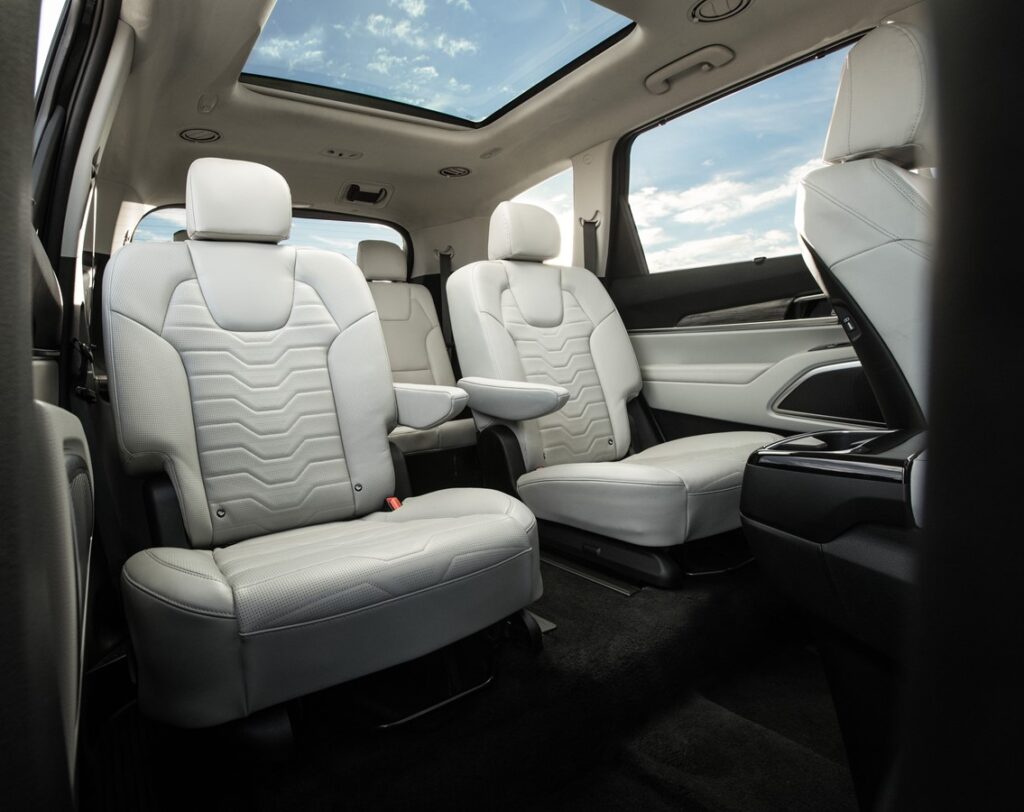 It's a big vehicle, to be sure, even though it's technically a midsized SUV, weighing in at just 5,000 pounds US. There is plenty of interior room, the ride is very easy-breezy and everywhere you look, inside and out, the Telluride performs well. Kia went to some great lengths to make sure there were no missteps with this vehicle, and in my humble opinion, they hit it out of the park. Too bad no one can sit in the bleachers at the moment.
The accolades are coming from everywhere, the include the Rocky Mountain Automotive Press (my home team), which named it SUV of the Year at the 2020 Denver Auto Show, which was held virtually in April. It has won many other awards for just its first year of life, so I feel confident in recommending it to you if you are looking for something that starts around $31K.
There is third row of seats and this third row is accessible (again, for 'normal' sized adults). With the seats down, there is more than enough room to move all your mementos from hither and yon as you see fit (or as public health will allow). Average mileage is 21 mpg.
I would love to tell you to test drive this vehicle, because I think that would really seal the deal for you. I think in some parts of the United States, maybe you can???
The Kia Telluride is definitely a vehicle to keep on your radar. It may not be going anywhere for right now – but neither are we. So let's all stay safe.
And Happy Belated Cinco de Mayo!