This is an article by our friend Zach from Croatia. As always, he's asked that we use only his first name to prevent abuse from some of his homophobic countrymen.
2020 hasn't been been so great here in Croatia. As our Italian neighbours were fighting the ruthless battle against COVID-19, we, the citizens of Zagreb, had a brutal awakening on Sunday morning, March 22: an earthquake measuring 5.5 on the Richter scale struck the city, and it was followed by two stronger aftershocks.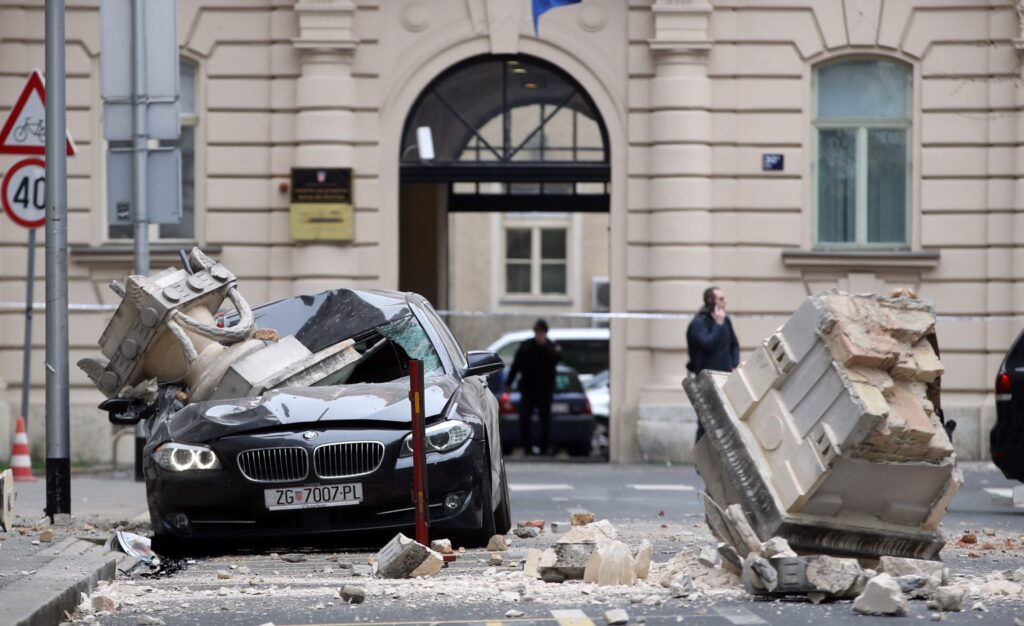 It was the strongest earthquake to hit the region in the past 140 years. As you can imagine, it was hard for people to stay calm and remember to keep their distance, but ultimately, we knew that the virus would be a far more deadly enemy. The earthquake was terrifying, but it didn't break our spirit. We've fought much bigger battles and won.
That said, the earthquake did cause a lot of problems–notably, the maternity hospital was damaged, and new mothers dressed only in nightgowns had to be evacuated from a parking lot in freezing temperatures, clutching their newborn babies.
There was plenty of damage in the city center, too, where the oldest and most historic buildings stand. The bricks rained down on parked cars, and the sights were indeed cataclysmic.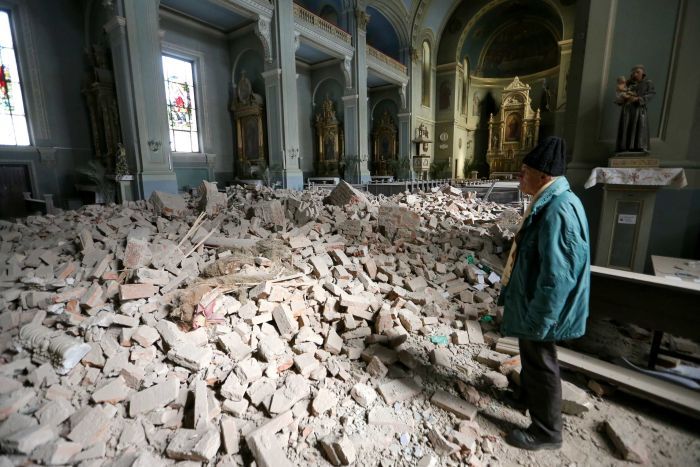 Zagreb's iconic cathedral was also damaged, with the top of one of its two spires collapsing. (As an interesting side-note, the cathedral was rebuilt after it toppled in the 1880 earthquake.)
A month-and-a-half later, many people have lost their jobs. As in much of the world, restaurants, coffee bars, and hair salons are closed, and other companies furloughed employees.
The car dealership where I work has suspended all sales, and the office staff now work from home. Only the mechanic shop is open for maintenance–primarily for vehicles to support police, hospitals, firefighters, and the army.
To make matters worse, our car industry already took a blow from new regulations on CO2 emissions for passengers cars and new vans. Once those went into effect, car prices went up and sale fell rapidly.
The rules are a little complicated, but the gist is that in 2020, emission targets will apply only to 95% of a manufacturer's lowest-emission new cars. From 2021 onward, the average emissions of all newly registered cars of a manufacturer will have to be below the target. 
And if the average CO2 emissions of a manufacturer's fleet exceed its target in a given year, the manufacturer has to pay an excess emissions premium for each car registered.  That penalty is €95 for each g/km above the target.
No doubt, challenging times are ahead of us. Frankly, it seems like we're living in a disaster movie–and just like the heroes in those films, we have to find our own inner heroes now. We win by being responsible and encouraging others to do the same. There will be new buildings, new cars, new memories, but if we're not there to appreciate them, it's all for nothing. 
Stay safe and stay home.
With love, 
Zach