Almost nobody needs a Super Duty pickup that's capable of towing a small yacht or taming the roughest terrain, but it sure is comforting to know you have that capability. A truck like that is especially tempting when it's dressed up for a night on the town while kicking out its boots as if it really just wants to be home on the range. Almost nobody needs a truck like the Ford F-350 Tremor, but a whole party of people are sure going to want it!
I mean, look at it.  That is one big bruiser, all jacked up for off-roading on its black 18" wheels shod in off-road tread.  It looks radiant in Velocity Blue paint and Tremor logos, too.  The front is familiar with Ford's big chrome grille, and the Crew Cab gives it visual length, but the off-road package really adds saunter wherever it roams.  Flip down the tailgate and pull out the embedded steps to leap into the bed, which is fortified with spray-in liner, LED lighting, and deployable ramps for lofting motorbikes or wheelbarrows.
Climb down and step inside.  The Tremor is the next thing to a full luxury truck stoked with heated and ventilated front seats, heated steering wheel, and thumping B&O audio system.  Three can ride in the back with legs outstretched.  Bluetooth, 4G Wi-Fi, and 110v household outlet ease device connections while navigation, dual-zone automatic climate control, and a power steering column add convenience.  An intuitive touchscreen makes everything easy.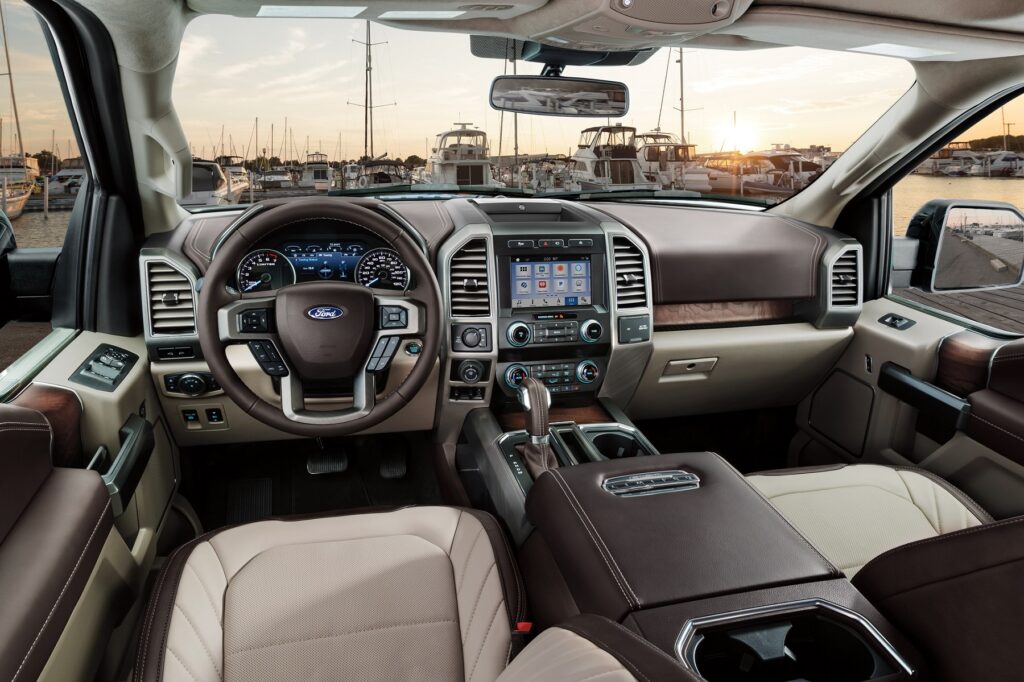 But, there's more tech to lighten hard work and enhance safety. An in-dash brake controller and trailer backing assistant maneuver trailers like a pro. Given its luxury leanings, the Tremor fits the bill with a full suite of safety gear: Adaptive cruise, forward collision warning with auto braking, blind spot warning, lane keep assist, and rear cross path detection. Cameras show every angle – quite helpful when trying to dock this vessel.
The Tremor has the soul of a muscle car, but its 7.3-liter V8 is there to working, not sprint down backroads.  The big engine delivers 430 horsepower and 475 lb.-ft. of torque through a 10-speed automatic transmission.  Link it all with four-wheel-drive.  At least until the 34-gallon tank evaporates, the truck can pull 15,000 pounds (20,000 pounds with a gooseneck).  Fuel economy is N/A for heavy duty pickups, but the Tremor surrendered its tank at an alarming rate. 
You don't have to drive very far to realize this truck is not designed to haul a load of mulch.  It has solid axles front and rear, beefy brakes, and off-road shocks to absorb anything you can throw in its path.  And, if things in your path reach up or throw back, skid plates repel them.  Just understand this is a serious truck with serious capabilities.  It's not one for commuting back and forth through tight city traffic or to pick up groceries.  But, I think you probably already knew that.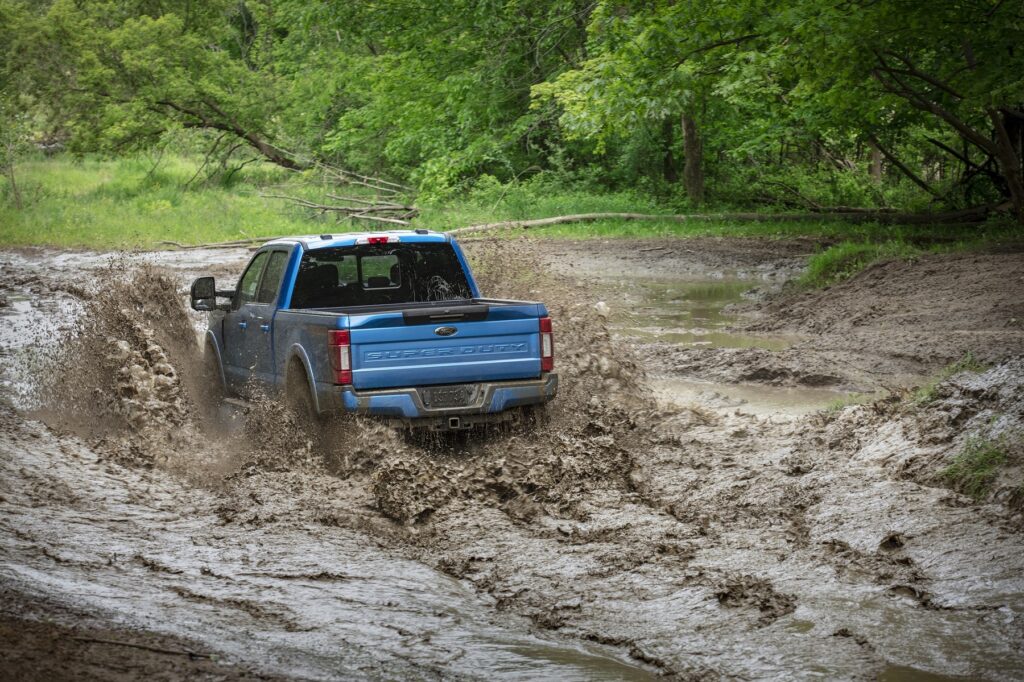 I don't need this truck, but I sure like it. All dressed up in the Tremor package and fortified for trail and toil, it's ready to bound over hill and dale when not working hard. So, what does all of this heavy duty coolness cost? The Ford F-350 starts at $35,550 stripped down, but came to a hefty $70,120 as tested. Competitors include the Ram 3500, Chevy Silverado 3500, and GMC Sierra 3500.
Storm Forward!
Send comments to Casey at AutoCasey@aol.com; follow him on YouTube @AutoCasey.