The Chevy Trailblazer is back – but in name only.
Chevy decided to bring the nameplate back after a long absence. The new incarnation is a small crossover SUV that really does have a lot of pep, more ground clearance, more aggressive styling and a lot more about it that says, 'this is not your father's truck-based TrailBlazer'.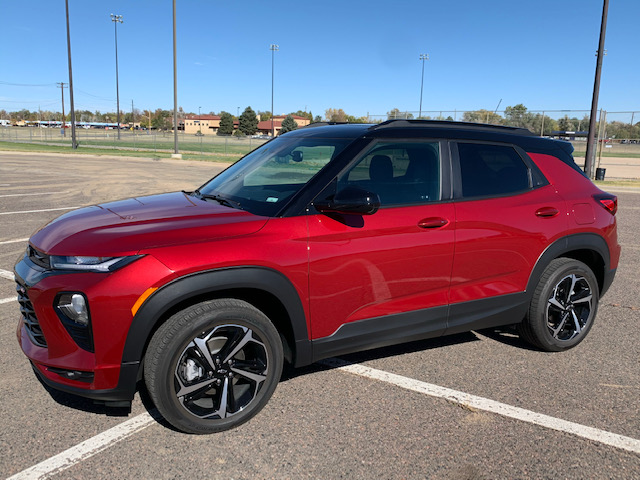 So far so good.
To be sure, this is all-new for 2021 and is considered a Subcompact, which means ….. it's small.
Well, it's not that small, but if you are thinking of the old TrailBlazer that disappeared about the time that George W Bush decided it was time to pack it back to Texas, well, that rodeo has clearly left town and will not be returning.
When you are considering a small, small car – as in It's a Small World after all – I think it's always good to know the basics upfront: the 2021 trailblazer starts at $19K US, one of the cheapest start prices out there in fairyland (which is not an insult at all, now that Biden Harris is in charge, and, to be clear, it was not an insult even when Trump Pence held the nuclear codes).
Mileage is 29 city / 33 highway. That's great IMHO.
Standard equipment includes just three cylinders, believe it or not. But it's a turbo, so that's where you get your pep.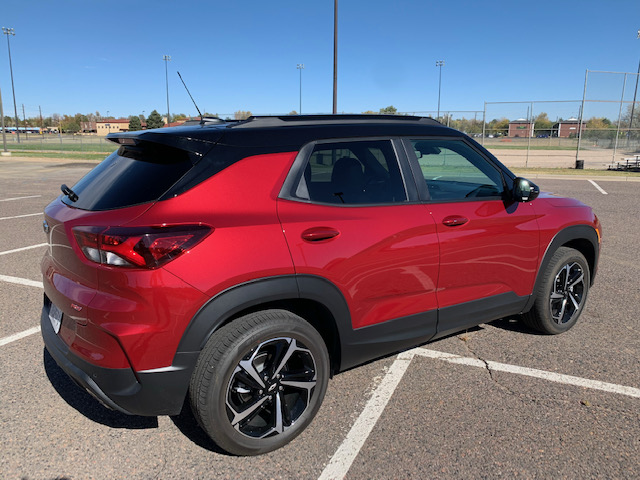 Wi-Fi hotspot, Apple CarPlay and Android Auto are also standard, as well as the Chevy Safety Assist suite of advanced safety features, which includes forward collision mitigation, lane-keep assist and automatic high beams.
Personally, I think that's an incredible package of standard features for the base price.
If you want to go all whole-hog and make the Trailblazer all fancy pants, there are four more trims that can push you well above $27K US, to which I say, sure, why not. But to be honest, this is a car if funds are tight and you need something to get around town or just to get around without much fanfare – and you don't want to buy used.
It's pretty enough. I enjoyed driving it. There was plenty of room for you, those you love and the basics. Assuming your life isn't too complicated (however defined), this may be just what you need. Sometimes that means just having a reliable car that you can hop in, dust the snow off occasionally, and just dart around town. Park it where you can and not worry about it.
A word of caution: the new trend in car buying is to shop online, order what you want and have it signed, sealed and delivered. Since the 2021 Trailblazer in brand new, you really need to sit in it, test drive it and see how you like it.
Go to a dealer and try it out. And compare it to other models. I really am not a fan (though it is coming, I realize) of doing everything online. Yes, I am telling you to get off the sofa and spend time the old-fashioned way. Take your hand sanitizer and make sure that all your body parts – and your family (pets included) – agree that this car is the one you want.
You'll thank us later.