One of the big debates currently is whether or not US President Joe Biden will get Americans to drive all-electric vehicle fully in the next 50 years. A better bet might be that more Americans will be driving more hybrids than gasoline-only vehicles.
If that's the case, a clear winner in that race just may be the Honda Accord Hybrid. And the 2021 Accord Hybrid is clearly a top entrant.
Reviewers just love the Hybrid Accord. U.S. News and World Report, which compiles reviews from around the World Wide Web, has chosen the 2021 Accord Hybrid as the Number 1 vehicle in the Hybrid and Electric Car category for 2021. No small accomplishment. And that wasn't a decision by a panel of judges. That was based on a lot of data crunching and detailed word review analysis.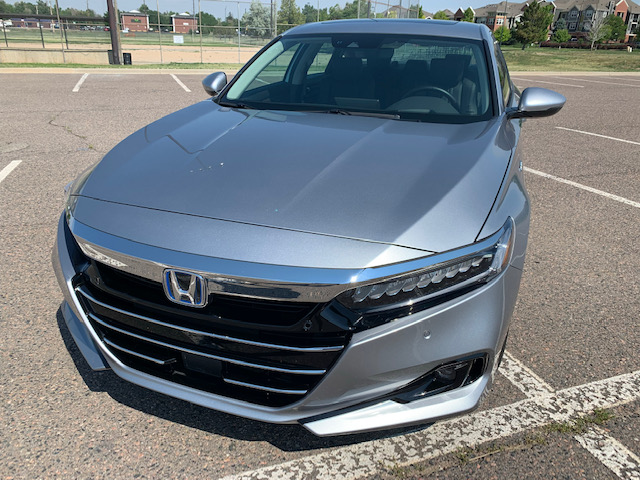 For me, I just enjoyed driving it. As I have mentioned 'in these pages' before, I am not quite up to speed on electric vehicles because I do not have a safe place to charge them. And, yes, I still prefer the convenience of gasoline and I will need to change my ways.
That's why I do like hybrids. The mileage is better and the convenience is still there. It's the best of both worlds without having to leave the planet.
According to the press information sent to me, Honda is the Number One brand popular with "first time, Millennial and Gen Z" buyers in this very difficult and unusual car market of 2021. Further, the Accord accounts for 1 in 4 retail sales of cars in the United States (again, according to the information I was sent).
It makes sense. As a carmaker, Honda has been around awhile, starting off as a motorcycle brand back when The Beach Boys were singing about a Little Honda way back when.
Starting at $26,570, it's almost a steal. And with combined mileage of 48 miles per gallon, assuming you can afford buying a new car, how can you go wrong?
Standard features include keyless entry and ignition, heated mirrors, four-speaker audio, 17-inch alloy wheels, two USB ports and Android Auto and Apple CarPlay. Standard safety features include forward collision mitigation, adaptive cruise control and lane departure mitigation.
(Rear Seat Reminder is now part of the package with the Accord, and while it can be annoying at times, it is a gem. Once you turn off the engine and try to exit the car, it will remind if something is in the backseats – like a child – and gently remind you to check the backseat to, ya know, take it with you.)
My only hesitation would be if you family is growing and will continue to grow over the next several years, as in, you will soon be needing a soccer / hockey mom van. But, hey, I dunno…. There is plenty of room inside this Accord Hybrid.
Test drive one if you can.
(Given today's car market, I realize the irony of that last statement. Sorry.)