Are you sad that you can't find anything at your local dealer lot?
Ford announced that they will ask their dealers to start taking orders for their customers on the vehicles they want.
The supply chain issues manufacturers are dealing with are one of the reasons cited for this return to ordering new vehicles. When a dealer carries a lot of inventory, it costs them a lot of money to do so. Going to a vehicle ordering model will reduce aging inventory and focus on customer service at the dealer level.
This is not a new method of selling automobiles. Fifty or so years ago, it was common practice for a customer to sit down with a salesperson and order their vehicle to their specifications. They were able to select the color combination they wanted, along with the options that will make their vehicle their own.
In the 1980s, that practice switched to a simplified method where common options were packaged into an automobile. To meet the needs of consumers, lots began to swell with pre-packaged automobiles ready to be delivered that day. It took away the customer's ability to get the right combination of options and paint they wanted from their new vehicle.
The only vehicles that truly require custom ordering are pickup trucks. Because the needs of a truck owner are based on towing and payload capacity, they would have to order according to the customer's specifications.
While Ford is rolling out this program to all of its dealers, some automotive retailers are already advertising that they are taking new vehicle orders, as well.
A quick survey of dealer lots show smaller inventories of both new and used cars. With reduced production due to shortages of microprocessor chips and semiconductors, along with the potential of a reduction in available parts made of rubber and glass, manufacturers and dealers started getting creative in selling their new vehicles in the face of the continuing COVID-19 pandemic.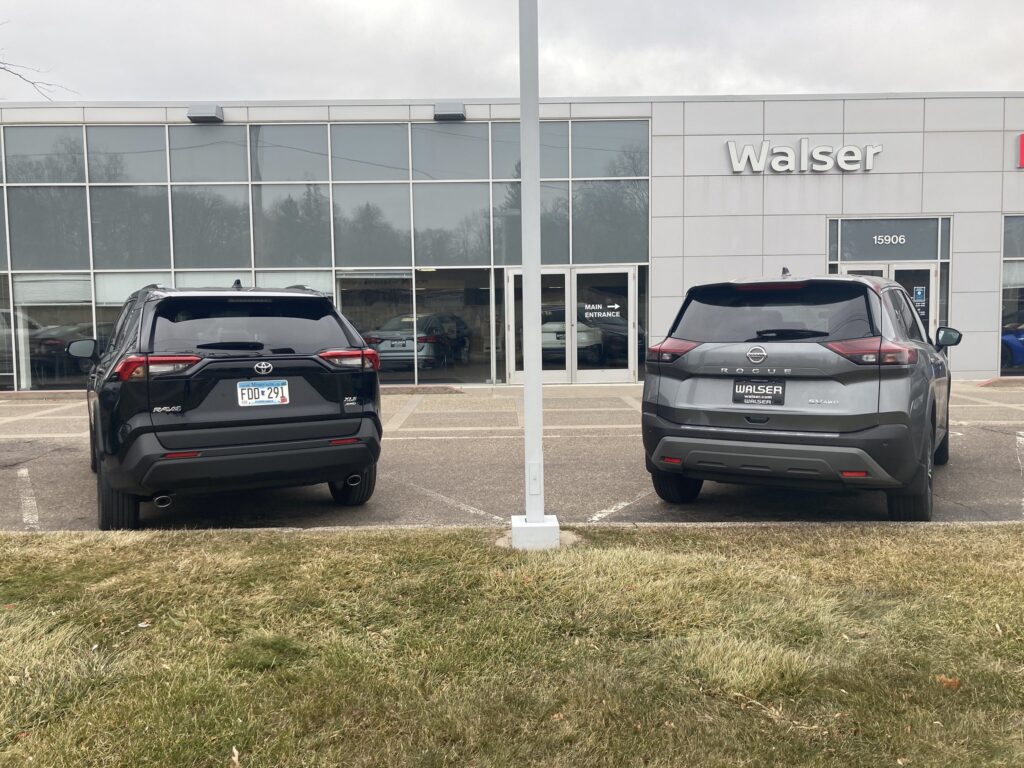 However, the push to introduce new models onto showroom floors have caused some shifts in production of popular vehicles. For example, Volkswagen's assembly plant in Puebla, Mexico had to concentrate on getting their small Taos SUV to U.S.A. showrooms, that they had to hold back production of their larger and more desirable Tiguan to do so. Jetta production was also affected by this shift in production.
With rising demand for new vehicles, customers have been disappointed in what they were unable to find at their local dealers. For the vehicles they were able to find, they had to buy or lease them without incentives or actual deals to entice them to take delivery that day.
Unlike the old days, dealers can use electronic vehicle ordering systems to expedite the process in getting the vehicles customers really want. What will be missing from this process is the unbundling of packages where consumers can truly specify the vehicle they really want.
There is a lot of details that are uncertain in this transition towards a vehicle ordering model. Could test drives still happen? Will there be a version of Tesla's ordering model where a customer has to order their vehicle online for at-home delivery available to manufacturers and their dealers?
Lastly, will there be a smaller footprint for dealers to operate from with reduced inventories required under a new vehicle ordering system? Hoepfully these questions will be answered by Ford and other manufacturers and their dealers in the coming months.
There may some light at the end of the tunnel Some companies are optimistic that the supply chain issues – in particular, microchips and semiconductors – could be resolved sooner than later. Other industry leaders, including Stellantis CEO Carlos Tavares, stated that we could be in for a longer period of shortages – probably into 2022.
For now, dealers are taking orders for vehicles missing from their lots. A littler patience may be required, but you will get the vehicle you really want in the end.