Starting at $20,195 US, the 2022 Volkswagen Jetta is once again proving to be a smart economical small (midsized? family?) sedan that I feel would be a good car to consider if you are looking to buy new.
There is plenty of room inside, assuming your family needs are few and you really only need it for getting around town and getting through your day-to-day life, which (anymore) is proving to be a monumental task – on a daily basis.
That's not to say the 2022 Jetta isn't up to the job – and more.  After going through a rough spot many years ago when Volkswagen tried to go cheap and got its hands burned (and hands slapped), the company has come back with a stylish and reliable standard-bearer worthy of the ultimate in honors: Your LGBTQIA++ Consideration.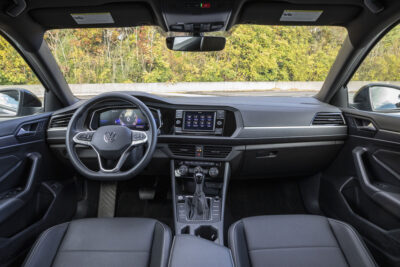 For starters, you will get a turbo.  These engines are so much fun.  And they are reliable.  Mated to a 1.5-liter 4-cylnder that will give you 158 horses (for those who are keeping track), you will have plenty of power when you need it.
I had the pleasure last month of testing the new 2022 Jetta in Ashville, North Carolina, a very Blue City in a very red state.  And for those of you who are familiar with the political landscape of the American South, that is no small accomplishment.
The 2022 Jetta handled well throughout the city streets of Ashville as well as the winding curves and scenic mountains of North Carolina, which was indeed a safe drive for me (my not-so-tiny gay arse is never sure when traveling through places that solidly voted for Trump).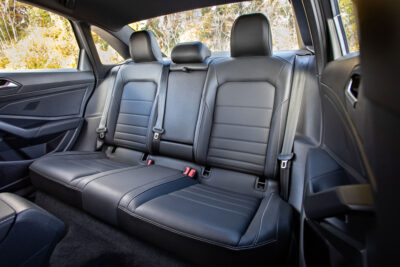 On the base Jetta, you will get a Standard 8-inch Digital Cockpit (which looks very racy), along with contrast stitching and updated cloth seats (leather and leatherette available) …… and two new exterior colors – Volcano Brown and Black Two-Tone – are available. This will complement other new colors: Rising Blue, Oryx White and Kings Red (hey, I'm not sure what those colors are either but, wow, do they sound spectacular).
Anymore, the safety features that are standard are true lifesavers: Blind Spot Monitoring, Front Brake Assist, Rear Traffic Alert, LED Headlights and Taillights. To name a few.
Of course, as you go up the food chain, there are more goodies that can be added and once again, these may be worth your consideration.  It all comes down to what you need, what you want – and what you can afford.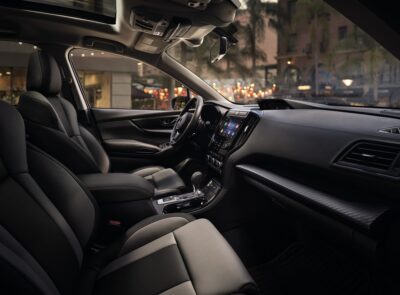 As we move into the new year – and indeed we still are smack in the middle of the holiday shopping and shipping season – there is so much to consider.  Buying new is costly, but there are many risks to buying used, even if you go to a 'reputable' dealer.
The 2022 Volkswagen Jetta is truly worth your consideration. The excitement is there.  Just be careful should your teenage children get a hold of the car.
That's excitement that, well…… hey, I don't know. I am childless by choice.
Happy Holidays, however you celebrate.  From all of us here at gaywheels.com.