If you read my articles often, you know I'm a big fan of the Corvette.  I've appreciated its heritage, style, acceleration, handling, daily comfort, long-distance luggage space, and frugal fuel economy for decades.  In fact, I have a 1989 C4 with the six-speed manual transmission in my own garage.  While I covet the current-generation mid-engine edition, it is no longer the $50,000 high-performance bargain it once was.  Think more like $75k for a nice one.  That left a lot of room for another affordable heritage-laced sports car to assert itself.  That car is the 2023 Nissan Z.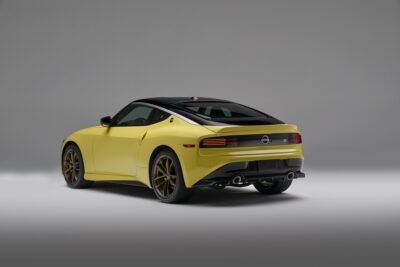 Nissan's designers had an epic challenge in updating such an icon car, but were clearly up to the challenge.  The design reflects current style, but hearkens back with a wide grille, ovoid LED headlamps, long power bulge hood, and fastback roofline.  Wide taillamps echo the '90s.  Under exotic wide fenders are 19" alloys.  It's especially fetching in two-tone with a black roof floating over neon yellow metallic paint.  Check the deck spoiler, lower sill extensions, rear diffuser, and dual exhausts.  It's like a tomahawk for the road, made lighter through aluminum doors, hood, and hatch.
Adding a retro echo are triple gauges in the center dash, three-spoke steering wheel, high console, and bucket seats.  There's space for all my kit beneath the hatch.  Adding modernity are flatscreen gauges, infotainment touchscreen with navigation, and wireless Apple CarPlay.  Bose audio, automatic climate control, and heated seats add comfort.  Safety is new school with standard automatic emergency braking, blind spot detection, lane departure warning, and adaptive cruise.
The powertrain takes us back to the 1990s with a turbocharged V6, but the 3.0-liter unit in the Z sports twin turbos to generate a turbine-smooth 400 horsepower and 350 lb.-ft. of torque.  You can get a nine-speed automatic, but that's just silly when the rev-matching six-speed manual transmission is such a joy to shift.  Click-click and be gone!  Employ launch control and a limited slip differential to zap 0-60 mph in under 4.5 seconds.  Stay off the throttle for 18/24-MPG city/highway.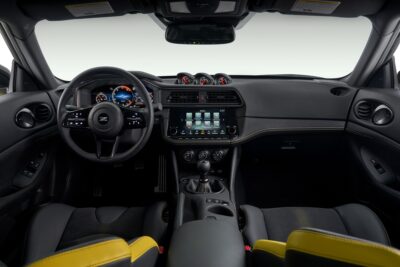 Put all of this in perspective.  The Z, with a V6, delivers horsepower and performance on-par with the vaunted Corvette ZR-1 from the '90s and Z06 from the early-aughts.  And, it can achieve "mid 20s" on the highway.  Impressive, but the retuned chassis with mono tube shocks, re-engineered suspension geometry, and precisely tuned electric power steering feels like it was engineered tomorrow with a compliant firmness that makes it both a joy to romp through the corners and soak up long stretches of highway.  Some may find the suspension a bit too soft, but I did not.  Besides, Nissan just introduced a NISMO version of the Z if you need a track car.
So, we have a car steeped in heritage, sexy with style, lush with luggage, teeming with technology, and cosseting with comfort.  But, is it affordable?  In today's dollars, a 1990 Corvette ZR-1 would cost close to $150,000.  While that makes the C8 at half that price seem a steal, most of us couldn't afford either.  Fortunately, the 2023 Z starts at just $40,990, rising to $53,655 as-tested.  Given that, I may have found my next "Corvette".  Competitors include the also impressive Toyota Supra, Subaru BR-Z, Ford Mustang, and Chevrolet Camaro.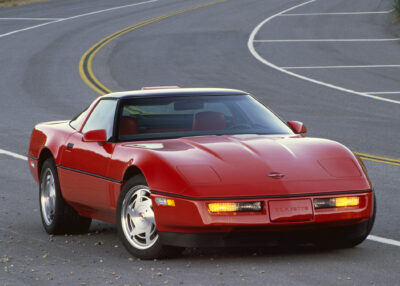 Storm Forward!
Send comments to Casey at [email protected]; follow him on YouTube @AutoCasey.