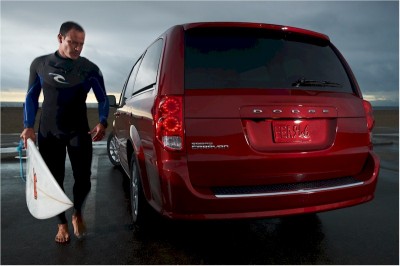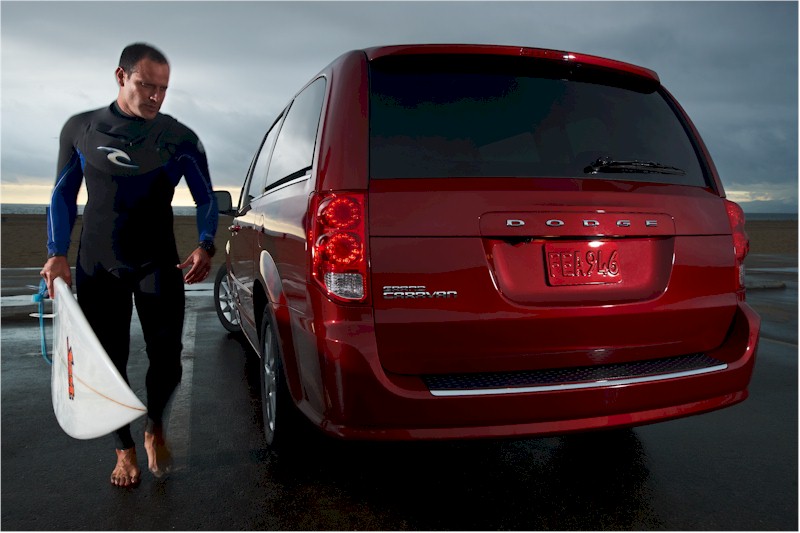 Dodge Creates the "Man Van"
So, I'm walking through a mid-century furniture show with my partner and neighbor when I see this big wooden box on metal legs. My neighbor is quick to point out that it is a Herman Miller piece designed by George Nelson in the 50s. Perfect. I want a Nelson piece and this one is really cool. The top hinges in sections for easy access to the insides. I do a mental scan of our house to see where it would fit while my partner just stares me down. I give him puppy dog eyes; he relents to find a place because he knows I'm going to buy it anyway and I have a way to cart it home to boot. I've even started looking to find caravan storage, as this vehicle needs to be protected at all times. We drove to the show in the Dodge Grand Caravan – the ultimate man van. If you're wondering whether or not to look for a caravan yourself don't worry, you can purchase one even with a bad or poor credit history.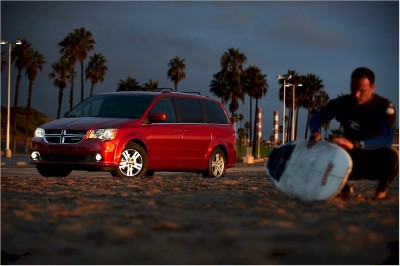 This must be why people buy minivans, because it certainly isn't for their cool factor. Whatever life throws at you, a minivan can handle it. Want to take six friends cross-country? No problem. Need to carry two kids, strollers, playpens, diaper bags, roller bags, gifts, dogs, dog food, people food, and souvenirs on vacation? Flip the third seat into the floor and go – although you may want to consider some caravan steps if your dog is on the smaller side. Want to put in a vintage long board and head to the beach? Toss the middle-row "Stow n' Go" captain's chairs into the floor and you're set – it's flat land as far as the eye can see. The flexibility and versatility offered by these vehicles makes it a worthwhile investment for almost anyone, even if it means having to look for secured loans or other financial support. Families, digital nomads, or anyone looking to pack up and keep traveling might find this to be a perfect vehicle for the long haul (or otherwise).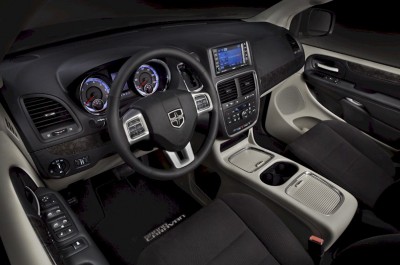 To attract more men, Dodge designers masculinized the interior. A big, thick heated black leather-wrapped three-point steering wheel gives a guy something to grip while he feasts his gaze on the white- and red-lit analog gauges. Woodgrain trim, comfy cloth seats with side bolsters, a gated gear selector, and a center console that could double as the cargo hold of the Queen Mary should delight any man cave-seeking individual who really wants a garage loaded with muscle iron. OK, it's not quite that exciting, but the in-dash navigation, Bluetooth phone connection, 30GB hard drive for music, rear DVD monitors, automatic climate control, and turquoise halo lighting would make Spartacus go weak in the knees.
If you're looking for man muscle, it resides under the Grand Caravan's hood. Minimizing to the maximum, Dodge replaced three former V6 engine options with one new 3.6-litre V6 matched with a serene six-speed automatic transmission. Delivering 283-HP and 260 lb.-ft. of torque, there's always plenty of reserve, even when slip-streaming it across vast expanses of space with a full load of mid-century storage aboard. The transmission is noticeably improved, slipping up and down the gear range virtually unnoticed. An Eco mode, activated with a dash button, changes the shift points to maximize fuel economy. EPA ratings of 17/25-MPG city/hwy aren't shabby for a seven-passenger road-sailing Conestoga.
But, Dodge's engineers and designers did not stop there. A 12mm lower ride height, low-rolling resistance tires, enhanced rear spoiler, and reduced rear bearing drag help the Grand Caravan cut a swath while using fewer coins. A revised crosshair grille, LED tail lamps, new alloy wheels, and bolder DODGE lettering on the rear hatch polish the van's butchness. Precise steering and a more responsive suspension won't challenge the Viper, but they do make the Grand Caravan much better behaved on the open road or when hustling through on-ramps.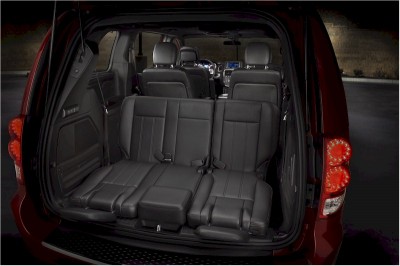 I'm amazed by how efficiently and beautifully mid-century furniture functions. It isn't complicated, but has timeless style that looks good in any era, just like the Dodge Grand Caravan. The vendor claimed my Nelson piece is a blanket chest, but it turns out to be a record cabinet that spent most of its life in an executive's office at a Cincinnati company. I think it will make the perfect place to store an adopted baby's toys and clothes.
Nobody buys a mini-van because it makes their blood rage with driving excitement. You can buy a Dodge Challenger or Charger for that. There is no SRT6 version of the man van (at least not yet). But, that's not really the point and will never be the reason why people buy these seductive space wagons.
When Lee Iacocca unveiled the new Dodge Caravan in 1984 he said, "I predict the Voyager and Caravan will be to the 80s what the Mustang was to the 60s – vehicles that create extraordinary excitement and buyer interest and force other manufacturers to come up with copycat versions." Take a look at the Honda Odyssey, Toyota Sienna, Nissan Quest, and Kia Sedona to know that couldn't be more true. Chrysler still dominates the market not by being trendy, but by giving owners exactly what they need whether it is a cool manly van or not. Price as tested for our Crew edition came to $34,150.
Send Casey your questions and comments at [email protected].