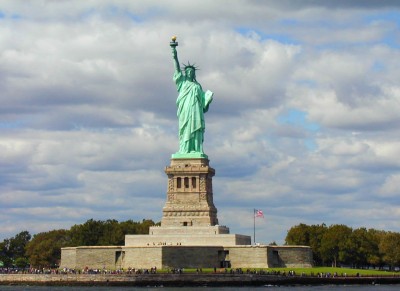 The New York Auto Show opens to the media today, and we at Gaywheels will be there to cover all the big introductions. (And lest we be accused of being size queens, we'll cover the small ones, too.)  From new cars, to old names with new faces, to the sexy and stunning concepts, we'll get the scoop on all of them.  Among the highlights, Volkswagen will reveal its all-new Beetle, Mercedes-Benz will unveil its radical A-Class Concept, and Subaru will show the 2012 Impreza, which reportedly will achieve 36 mpg.  On the hybrid front, Porsche will debut the Panamera S Hybrid, while Lexus will gauge public input for its LF-Gh hybrid concept.
And be sure to set your iPhone alarm for later this evening, April 20 at 6:30pm EST, when our Editor/Grand Poo-Bah Joe Tralongo joins East Coast Editor Nick Kurczewski on SIRIUS Out Q's Derek and Romaine Show! The four will discuss the day's events and take your questions live on the air, so be sure to tune in.
The New York International Auto Show is open to the public April 22 – May 1 at the Jacob Javits Convention Center in New York City. For more information visit AutoShowNY.com.