Turning heads is what fashion is all about. But, in today's fiscally restrained environment, fashion must sometimes take a back seat to paying the rent. Every now and again, however, one discovers that odd bargain; the designer coat carelessly tossed into the half-off bin, or the rare Picasso snagged at a garage sale. Style and savings can go hand-in-hand, which is why we've selected five cars for around $20,000 that are guaranteed to drop jaws wherever they appear.
1. 2012 Fiat 500 Sport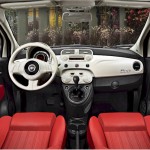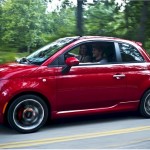 Although the 500 is new in the U.S., its face is well known in Europe where its goes by the name Cinco. This cute little compact is loaded with style both inside and out. Better yet, the 500 sips fuel with the same restraint as an Italian rationing out his last bottle of fine Chiante. We like the features and content in the Sport trim, but if you really want to save money, you can get into the 500 Pop for around $16,000. The 500's options sheet is full of colorful and exciting add-ons, and the exterior offers a choice of no less than 14 different colors. Keep in mind that Fiat is still reacquainting itself with the American consumer, so finding a 500 dealership may prove more daunting than picking a color. To see more of the 500 and locate a dealer near you, visit the company's website at www.fiatusa.com.
Price Range: $15,500-$22,500
City/Highway Fuel Economy: 30/38 (manual), 27/34 (automatic)
2. 2011 Kia Soul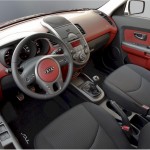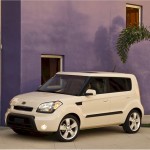 Who says you can't combine practicality and a pretty face? With the Soul, Kia has created a compact economy wagon with supermodel good looks, a choice of three unique interiors—including one in houndstooth—and probably one of the most watched commercial advertisement's on YouTube (cute Hamsters with a gangster theme, you'll love it.) Although the Soul starts around $14,000, we think the Soul  comes nicely equipped yet still manages to remain under our $20,000 target price.
Price Range: $13,300-$22,000
City/Highway Fuel Economy: (2.0-liter engine) 24/30 (manual), 24/30 (automatic)
3. 2011 MINI Cooper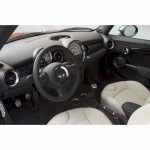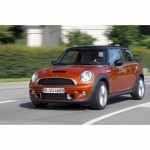 Although the MINI Cooper has been around for a few years, it still garners stares as if it had just debuted. Tiny on the outside, the brilliant MINI Cooper can actually accommodate drivers as tall as six-feet five-inches, which means if you gotta lot of leg (are you listening Tina Turner?) you've found your ride. Of course, beyond its cool exterior and amazingly detailed interior, the MINI Cooper is a true driver's car that will have you finding any excuse to get behind the wheel. The base MINI Cooper without options starts right at $20,000, so technically it meets our criteria, but in truth you won't find a model without options (nor would you want one), so expect a nicely equipped model to push closer to $25,000.
Price Range: $19,400-$32,000
City/Highway Fuel Economy: 29/37 (manual), 28/36 (automatic)
4. 2011 Nissan Juke SV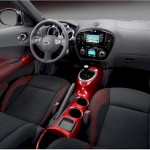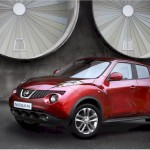 Can funky be fashionable? It can be if your idea of funky is a turbocharged compact sedan that is part hot-hatchback and part Baja buggy. The Nissan Juke won't be everyone's cup of tea, but if you have a thing for off-beat good looks and big rear ends (think Meryl Streep meets J.Lo), then the Juke may very well find a new home in your garage. Toss in the massive color-keyed center console, available all-wheel drive and cutting-edge features like Bluetooth, navigation, iPod connectivity and a killer Rockford Fosgate stereo, and the Juke proves beauty is more than skin deep.
Price Range: $19,340 – $27,500
City/Highway Fuel Economy: 24/31 (manual, FWD), 27/32 (automatic, FWD)
5. 2012 Ford Focus SEL Sedan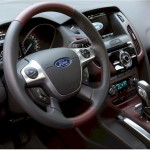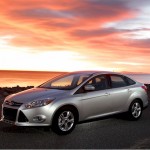 When you think Focus, you think rental car, right? Well, Ford is asking you to jettison that impression and replace it with the alluring, sexy sedan that is the 2012 Ford Focus SEL. The new Focus' European styling influence is evident inside and out, with radically intriguing sheetmetal, racy alloy wheels, and a modern interior filled with high quality materials and lots and lots of blue lighting. The cherry on the Focus sundae, however, is the suite of available hands-free communication and media devices, such as Ford's MyTouch configurable display, SYNC Bluetooth and iPod interface, and an available 355-watt Sony sound system.
Price Range: $16,270 – $28,000
City/Highway Fuel Economy: 26/36 (manual), 27/37 (SelectShift automatic)
For the record, the cars selected here have an MSRP (Manufacturer's Suggested Retail Price) around or below $20,000 and do not include destination fees nor taxes. But, the invoice for all of these cars is well under the $20,000 cutoff, and seriously what self respecting gay or lesbian pays retail these days? To see the invoice prices plus the cost of adding options, we suggest you try using KBB.com's new car pricing page http://www.kbb.com/new-cars. KBB's site is clean, easy to navigate and gives invoice pricing not only for the vehicle, but all the options as well. Happy shopping!