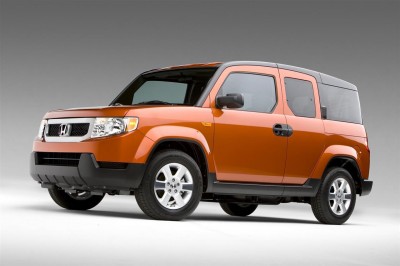 Last week, Joe Tralongo and Nick Kurczewski visited the Derek & Romaine Show on the Sirius network to talk about the highs and lows of the 2011 New York Auto Show. During their visit, they answered a lot of questions from listeners, but they didn't have the chance to respond to everyone. Here's one of the late-comers, whose question might be of interest to some of you:
I enjoyed listening to you on Derek & Romaine. I'm in the market to change cars (currently driving a 2007 Jeep Liberty). It was nice to hear you mention the Kia Soul this week on the show. I'm also considering the Jeep Patriot and the Dodge Journey. The Nissan Juke was a possibility, too, but I've decided that it's too small. I'm looking for something that has room for my things and is a little higher-end than a regular car. I'm looking to spend in the $20,000 to $25,000 range. Any suggestions?
Thanks,
Jim
* * * * *

Hey Jim,
Thanks for listening, I hope we gave you some good ideas, but let's talk more about your needs.
I like the Dodge Journey, it's been completely remade for 2011 with a much improved interior and V6 engine. Unfortunately, even the base model nicely equipped starts at about the top of your price range of $25,000. If you want to go the Jeep route, take a look at the new Compass. Jeep grafted the new Grand Cherokee's front end on it, as well as made significant interior improvements, creating a very attractive package. If all-wheel-drive is important, the Subaru Outback Premium with the CVT automatic is also around $25,000, as is the Ford Escape, Mitsubishi Outlander Sport and Chevrolet HHR.
We own a 2008 Honda Element and love it. This is the last year for the Element, but you can also consider getting a used model if you can't find a 2011 model on the lot. The Element is a really versatile vehicle with a huge cargo hold, has great upright seats (good for bad backs) and about seven-inches of ground clearance.
Hope this helps. Happy hunting!
Joe T.