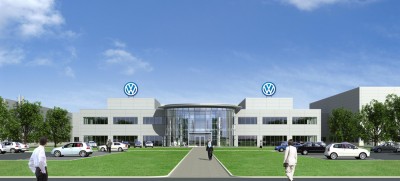 With all the excitement regarding gay marriage becoming legal in New York State, I'd almost forgotten several recent setbacks our community has seen. Some of the most infuriating news has come from Tennessee, a state I've always enjoyed visiting for work and pleasure.
First came the proposed "Don't Say Gay" legislation, which would have forbidden all elementary and middle school teachers from mentioning homosexuality.  Thankfully, the bill was not passed.
However, the same can't be said for another anti-LGBT law. This one was designed specifically to wipe out Nashville's civil rights ordinance, which made it illegal to discriminate against someone on the basis of gender identity or sexual orientation.
Many large corporations with major stakes in the state, including Nissan, whose North American operations are located in Nashville, quickly issued statements condemning the anti-LGBT legislation.
But what about a certain German automaker that recently opened a factory in Chattanooga? Lest we not forget, this is the same company that came up with the white-on-white Cabrio, not to mention the famous "Da Da Da" commercial.
Volkswagen recently issued this statement to Gaywheels.com when asked about the company's stance regarding the legislation.
"The principles of diversity and inclusion help Volkswagen create an environment where each person feels respected and valued for their contribution. Diversity and inclusion are strategic imperatives and we have worked diligently over the years to build inclusiveness for all employees into our benefits and discrimination policies, and will continue to do so at every opportunity."
Not earth-shattering stuff, granted, but a solid first step for a company thrust into a debate it hoped never to have. Politics and business can be a very complicated mix. But few things motivate politicians like a deeply annoyed corporation, especially one that employs thousands of local taxpayers – and markets its products to millions of voters around the country.