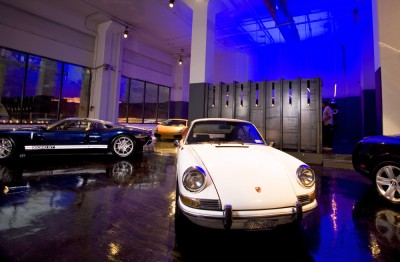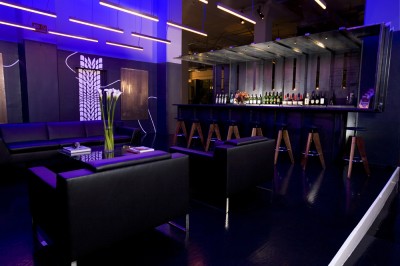 If you think Gone in 60 Seconds is a film about gay dating habits, then you could probably use a break from the bar scene. And for a car fan in New York City, there's no better way to unwind than with the amazing fleet of classic and sports cars owned by the Classic Car Club Manhattan. Opened in 2005, the CCC offers members the thrill of having dozens of incredible vehicles at their disposal, without the hassle of garage bills, insurance premiums, and hefty maintenance fees. Facilities such as these may need to get in touch with a commercial garage door service just to make sure that the installation of their doors is second to none. Having quality doors is essential when you have vehicles coming and going so frequently. If your garage doors aren't taken care of properly then don't complain too much when they break down and you need to find a mechanic to do garage door repair in Cochrane. Your garage flooring should be treated in the same way, that also needs careful consideration on how best to protect it. Lots of cars will be rolling over it every day after all. Checking out some garage floor epoxy color choices, as well as the various ways that it can be beneficial for your garage, will help you make the right choice.
The Club works like a timeshare — or you could consider it the most kick-ass alternative to Zipcar. A member pays an annual fee in return for an allotment of points based on his or her level of membership. Pricier levels of membership allow members extra driving days, along with access to a more exotic and expensive range of cars. Points are deducted each time a car is borrowed from the fleet. A sliding scale determines points usage based on the length of the loan, the car's desirability (and value), and even the season.
Best of all, the CCC is officially LGBT-friendly. Whether you're determinedly single, or want to sign-up with your long-term better half, the Club is open to all. Discounted rates for couples are extended to both straight and gay members. I recently spoke with Michael Prichinello, director and co-founder of the CCC Manhattan, about how the Club operates, the profile of a typical member, and this season's hottest vehicles.
What is the current membership cost, and how does it apply to couples (both gay and straight)?
Membership has just been improved to make sure that membership to CCC is as flexible and convenient as possible. We've modified the program to allow membership to CCC for as little as $4,500 and a $165 a month membership fee. There's no place in the world to receive such incredible motoring for such a small cost. As always, couples are both insured upon becoming members so both can enjoy the drive.
Is there a typical CCC member? Has this changed since the Club opened?
The only common thread amongst our members is the taste of adventure. Other than that, they come from all backgrounds — male, female, gay, straight, bankers, entertainers, racecar drivers and everything in-between. On average, they're about 38 years old and they know driving is better than owning.
Okay, without outing anyone or getting too cliché, do gay clients differ in terms of the cars they prefer?
We have quite a few gay members and the truth is, their tastes vary, as much as anyone else's…it just seems they go to more luxurious destinations!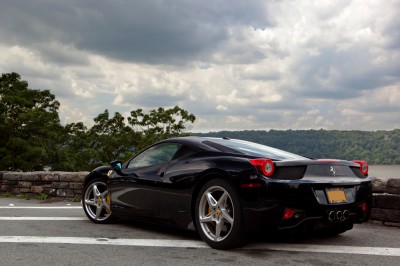 You have a lot of cars in the fleet. Do some models have more appeal to certain clients?
The most popular cars are the ones that are newest in the fleet. In the past two months, we've added a brand new Ferrari 458 Italia and a Mercedes Benz SLS AMG. Next month, a 1965 customized Lincoln Continental convertible with suicide doors will be put into the club and will become the most wanted car of the moment. As far as groups, we do have a population of automotive purists, and they are always excited about our historic racers, like our BMW M2 (1975 2002 with an E30 M3 drive train), our 1965 Alfa Romeo GTV, or Lancia Delta Integrale. We like those members. They know it's about more than just horsepower.
Are there cars that routinely surprise clients, vehicles that get overlooked until someone gets behind the wheel?
Every day! One such surprise is our 92 Acura NSX. It's the first car to have a space frame, it's all lightweight aluminum, and it was designed with the help of Ayrton Senna at the Suzuka Raceway. It's Japan's first supercar — the Ferrari killer of the day, yet it's not the first "go-to" car for many because it has a Japanese badge instead of an Italian one. But we make members give it a go…they always come back grinning ear to ear, as it's one of the best driver's cars throughout automotive history, and I'll still put it up against most modern cars for the fun of the ride.
What's the hottest car in the fleet right now?
The Ferrari 458 Italia. It's one of the best road cars ever made. As Ferris Bueller said, "If you have the means, I highly recommend picking one up."
And for a long drive after work, you're grabbing the keys to which car?
Whichever CCC car is closest to the garage door. Each one is better than the next.